Raikkonen 'did not expect' Alfa's decision to write-off 2021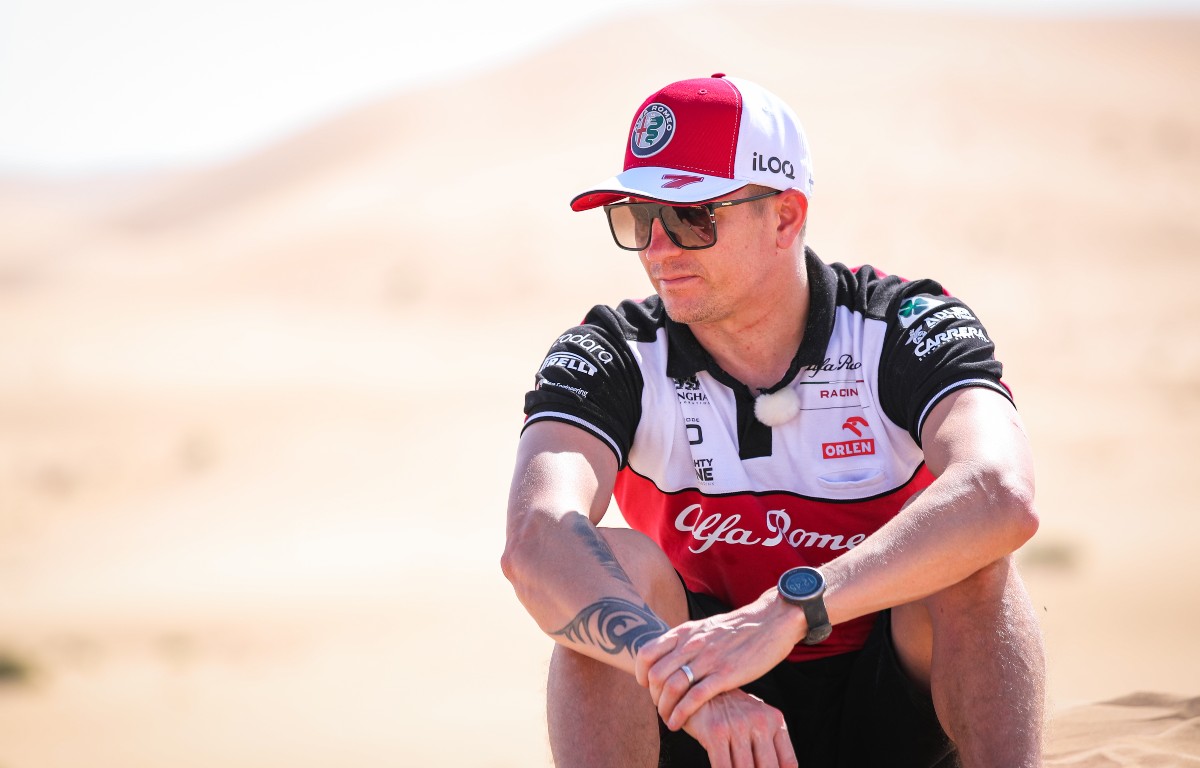 Deciding in what would ultimately be Kimi Raikkonen's final season in F1 not to develop the Alfa Romeo car, Fred Vasseur admits that was "not" what the driver would have chosen.
Although it was thought that 2020 would be his final season in Formula 1, Raikkonen scoring just four points in a Covid-hit campaign, the Finn decided to stick around for a 19th season.
It was anything but a success.
Alfa Romeo made a decision at the very beginning of the season not to develop their C41, instead focusing all their design efforts and budget on 2022's all-new cars.
That turned what was already going to be a difficult season, given that last year the Formula 1 teams agreed to race their 2020 cars for a second year leaving leaving Raikkonen behind the wheel of an underperforming car, into a damp squib.
Although Raikkonen did improve on his 2020 tally, scoring 10 points last season with two P8s in the latter part of the campaign, his top tens were limited to four in 22 races.
He announced in September that 2021 would be his last season in Formula 1, saying at the time that "it was not an easy decision but after this season it is time for new things."
BREAKING: Kimi Raikkonen announces this will be his final season in #F1 pic.twitter.com/U4m9xMEyzJ

— Formula 1 (@F1) September 1, 2021
And while Vasseur stopped short of saying Alfa Romeo's decision not improve the C41 during the season had any influence on Raikkonen's decision, he concedes it was a difficult one for the drivers to swallow.
"For sure, for Kimi, when he was at that stage of his career, perhaps it was not the choice that he was expecting," the Alfa Romeo team boss told GPFans.
"I can perfectly understand that when we have to take this decision it is from a company perspective or team perspective."
Asked if the 2007 World Champion had ever voiced his 'frustration' over Vasseur's call, the Frenchman replied: "No, because I think he's professional enough to avoid doing something like this.
"My job is to put myself in their shoes and I can perfectly understand that the guys, they are… it's difficult for us on the pit wall or in the garage when you know that you won't bring updates during the next 20 races.
"I can perfectly understand that from their side when they are in the car and they know we won't bring updates."
Although Alfa Romeo scored more points in 2021 than they did in 2020, the Ferrari-powered team dropped to P9 in the Constructors' Championship, beaten by Williams.
This season the team will have an all-new line up in Valtteri Bottas and Guanyu Zhou.
PlanetF1 Verdict
Raikkonen 'did not expect' Alfa to write-off 2021
Fred Vasseur has revealed that Kimi Räikkönen didn't expect Alfa Romeo to write-off the 2021 season.