Alfa Romeo and Maserati interested in Formula E
Alfa Romeo and Maserati are looking increasingly likely to step up their interest in Formula E, according to reports.
The Race report that since both Alfa Romeo and Maserati have been brought under Stellantis, a union of the Fiat Chrysler Automobiles and PSA groups, both brands could see a shift to their programmes in the near future.
Alfa Romeo are currently in Formula 1 alongside Sauber Motorsport, with the terms of their deal meaning the team have been known as Alfa Romeo since 2019. That relationship has only been extended for 2021 though, which means Alfa Romeo are not yet committed to Formula 1's new regulations coming in for 2022.
But a set of regulations they may well have interest in, according to The Race, is over in Formula E with the all-electric series set to introduce the new Gen3 cars for the start of the 2022-23 season.
That could tempt Alfa Romeo to leave Formula 1 behind and move to Formula E, or it could be the Maserati brand that takes the plunge.
The registration deadline for the 2022-23 season arrives next month.
While the widely-held opinion is that electric is the future of motorsport, it is Formula E which finds itself battling with cost issues.
Both BMW and Audi are set to exit the series at the end of the forthcoming season, prompting the FIA to add financial penalties to the regulations for any manufacturer who leaves during a rules cycle, while plans for a cost cap are under discussion.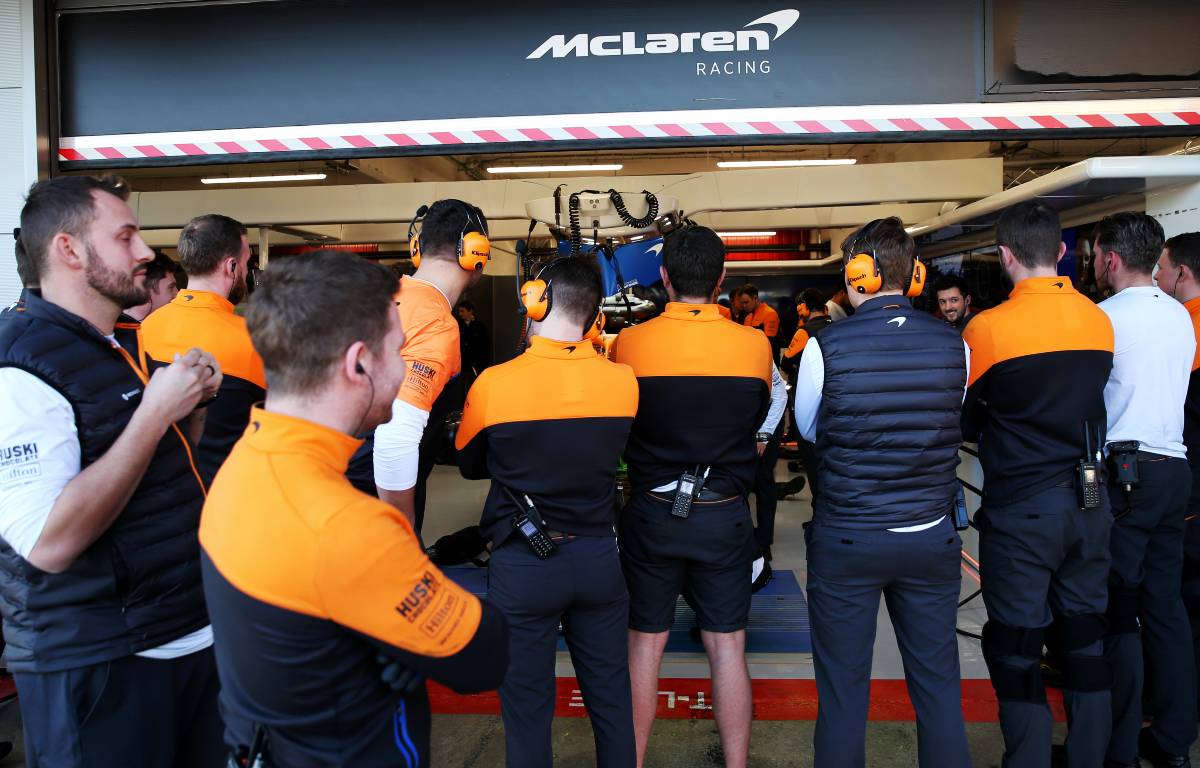 McLaren have declared an interest in Formula E and have the option to join the grid in 2022, but McLaren Racing CEO Zak Brown has been clear a cost cap is "mandatory" if they are to take up Formula E on that offer.
"The cost cap is mandatory for us because as a racing team/manufacturer, we don't have the depth of resources of a BMW or Mercedes or a Porsche, where if we budget X, and because people keep raising the bar, the price becomes Y," he told Autosport.
"What I don't have is the ability to just go back and say 'ah, I need another £15million'.
"We need to have total confidence we can afford to race for the championship and that those goalposts won't move on us.
"I'm very pleased with what I'm hearing and the numbers I'm hearing, but that will be something before we make a final decision that needs to be a done deal.
"What I can't do is enter into a championship, any championship, that potentially has a moving target for a budget."
Follow us on Twitter @Planet_F1, like our Facebook page and join us on Instagram!