Alfa Romeo to decide Giovinazzi's future 'soon'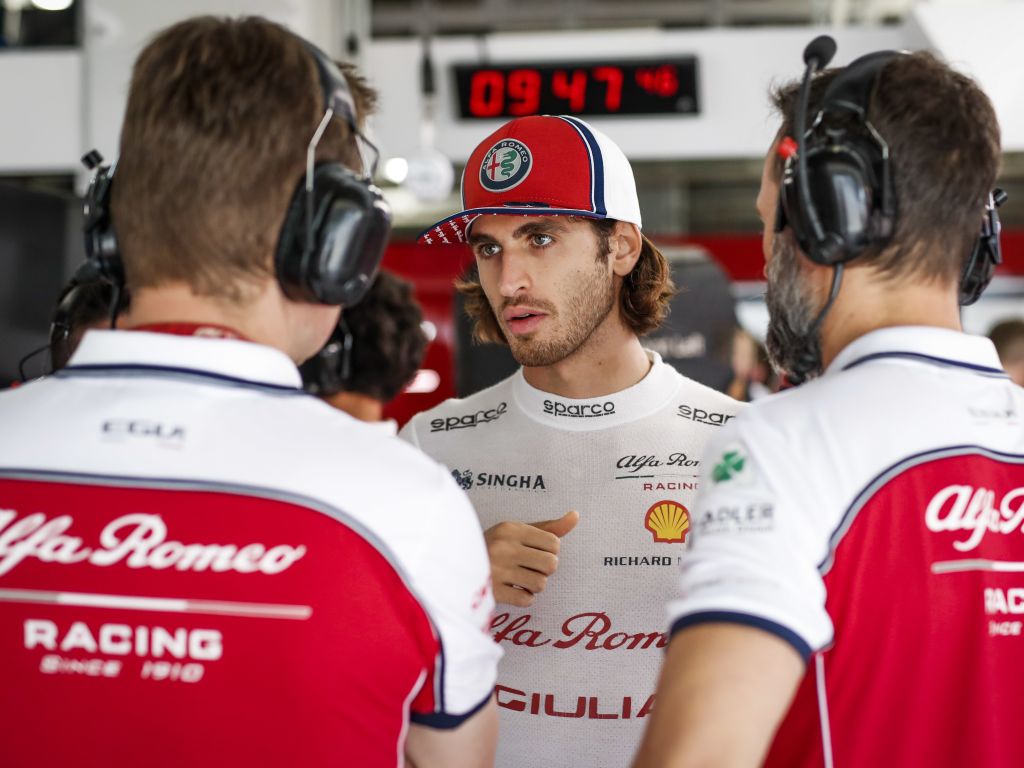 Alfa Romeo boss Frederic Vasseur says the team will reach a decision soon on whether or not to retain Antonio Giovinazzi for 2020.
After a difficult start to the season Giovinazzi is now starting to find his feet and has largely outperformed team-mate Kimi Raikkonen since Formula 1 resumed after the summer break.
Raikkonen is already confirmed for 2020, and even though Nico Hulkenberg is rumoured to be sniffing around Giovinazzi's seat, as a Ferrari Academy driver, they are believed to have a say on Giovinazzi's future at Alfa.
But whatever happens, Vasseur says that Giovinazzi's future will be confirmed soon.
"We will take the decision quite soon but honestly, if you have a look at the last event I think that Antonio is doing a very strong job, that he was matching Kimi in the last six or seven qualifyings in a row," he said in the Friday press conference at Suzuka.
"He was in front in Sochi. OK, the first lap was not a good one for us but he's doing the job and he's improving step-by-step but this morning we had an issue on the car and he was not able to show the pace but he's doing the job, he's improving and I'm very confident with Antonio."
The team have been in a slump since the summer break, with Giovinazzi's three points scored in that time the only ones which have come Alfa's way.
Vasseur therefore is paying attention to the finer details as he looks to decide the 2020 driver line-up.
"It's small things and small details honestly. If you compare with Sochi that we were, with Antonio, we were P13 in Quali but we were two tenths off compared to P7 in Q2 and it's very, very tight and for small details sometimes you can be completely out of the classification, but we have to take care when you are doing the analysis," he explained.
"But it's true also that we made too many mistakes over the last three or four weekends – teams, drivers, everyone in the same basket – but at the end of the day we have to wake up a little bit and to come back to the pace and top score points in the last four events."
Follow all the action from the Japanese Grand Prix with the PlanetF1 live centre