Alfa Romeo opt for a 'team representative' over team boss role for Alessandro Alunni Bravi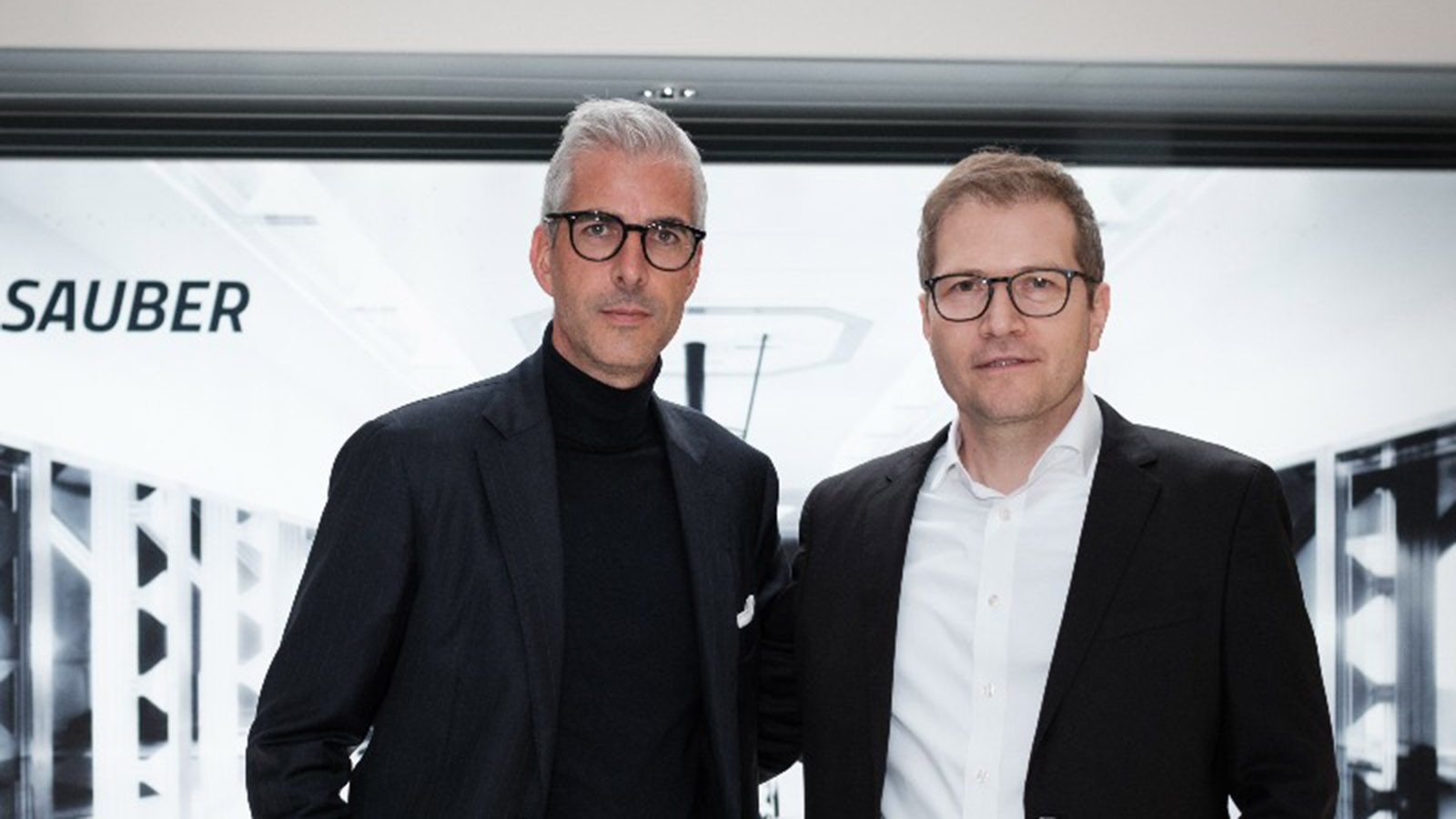 Alfa Romeo have named Alessandro Alunni Bravi as their new 'Team Representative', the Italian becoming new CEO Andreas Seidl's first official appointment.
Announcing the news on Thursday morning, Alfa Romeo stated several times in their press release that Alunni Bravi was the 'Team Representative' for the Swiss-based team.
The Italian, who is also the Managing Director of the Sauber Group and joined the company back in 2017, will represent the team in all official functions on and off the track.
In his additional role, he will work together with the technical and operational departments to, as Alfa Romeo put it, 'continue the team's growth and success, while delivering to internal and external stakeholders of the team the value Alfa Romeo F1 Team has been known to produce.'
Seidl, who joined Sauber from McLaren in the off-season, says Alunni Bravi brings with him vast experience that will allow the German to focus on what needs doing as the team prepares for its future with Audi.
PlanetF1 recommends
Top 10: The drivers with the highest win percentages in F1 history
F1 records: Top 10 longest team podium streaks in Formula 1 history
Five great F1 career moves: Hamilton to Mercedes, Schumacher to Ferrari and more
"I am delighted to confirm the appointment of Alessandro Alunni Bravi to the role of Team Representative, in addition to his existing duties of Managing Director of the Group," said the German.
"His vast experience in motorsport has equipped him with all the tools he needs to succeed, and his intimate knowledge of the team, of which he has been part for more than five years, will ensure stability and continuity in our progression.
"Alessandro representing the team during the Formula One championship will allow me to focus on growing the Group and preparing for the challenges and opportunities that await us. I thank Alessandro for his belief in our vision and I welcome him to this additional position.
"I am convinced this is another valuable addition to what is without any doubt a very strong team, from the drivers to the management team, to each one of our employees, capable of building on last year's success and creating a bright future for Sauber."
Alunni Bravi added: "I want to thank Andreas and our shareholders for their trust, and I want to reiterate my commitment to giving my best to live up to their expectations and represent the team in the best possible way.
"It is a huge privilege to keep working with a group of incredible people who, over many years, have helped me integrate within the Sauber Group: what they gave me in this time will enable me to fulfil this task and represent the team according to our shared vision and our objectives.
"I am fully conscious of the work we have ahead of us and of the challenges that face us: I approach this task with humility, knowing I am part of a strong team that will get the job done, and with the belief we have everything we need for a successful future."