Alfa Romeo explain cause of pit-stop blunder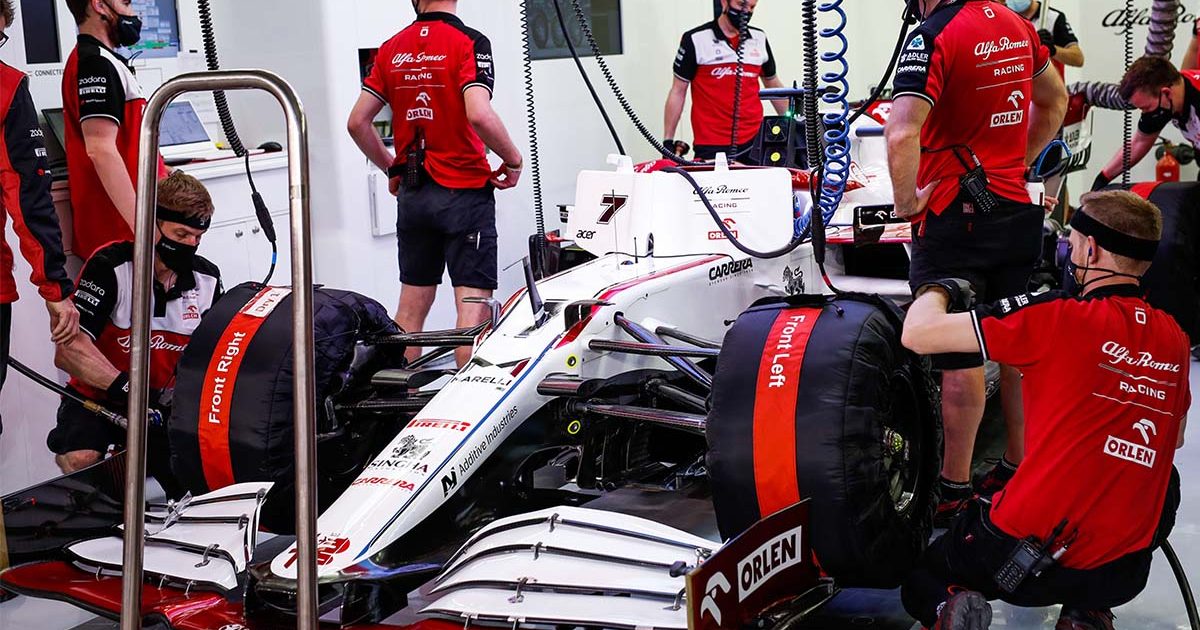 Alfa Romeo have explained it was a traffic light error that caused Kimi Raikkonen to be released unsafely into Nikita Mazepin in Hungary.
The chaos at the Hungarian Grand Prix presented teams with slower cars with a huge opportunity to score some big points, but Alfa Romeo were unable to do so.
That is largely because Antonio Giovinazzi got a penalty for speeding in the pit-lane and Raikkonen got one for an unsafe release from the pits, with the Finn taking out Mazepin.
The team's head of track engineering Xevi Pujolar has now explained that an error with their traffic lights was why he was released at such a point.
"With Kimi, with his pit stop when everyone was coming in at the same time, we had an issue with our traffic light system that meant it just didn't work well and he left when Mazepin was coming in, unfortunately," he said as per GPFans.
"It just showed green, red, green, something [like that]. Then it was green but actually it should have stayed red so the system didn't work properly."
Check all the latest 2021 teamwear via the official Formula 1 store
Blood, sweat and tears.

And now, their first @WilliamsRacing points 💙 pic.twitter.com/rSkELfcCvk

— Williams Racing (@WilliamsRacing) August 1, 2021
Alfa Romeo's day was made all the worse by the fact that their backmarkers rivals, Williams, finished the race with both drivers in the top 10, picking up 10 points.
That leaves the gap between the two at seven points with half of the season already gone, and closing that deficit in the remaining races is a tall order for the Italian outfit.
Pujolar admits this, but still believes they can do it, and is somewhat relieved given that at one point Nicholas Latifi and George Russell were running as high as P3 and P7 respectively.
"It will be not easy but it is possible and we will try," he added.
"At the end of the day, it could have been much worse from where they were at the beginning. After the first lap, when we had this big crash incident on lap one and you look at the positions that they had…
"So I am still happy about it."
Raikkonen's team do still have a three-point lead over Haas and, given how far behind the American team are in terms of pace, should at least remain P9.