Vasseur pleased to see Kimi's frustration
Kimi Raikkonen's frustration is proof that the Finn still has what it takes to compete at the highest level, says Fred Vasseur.
Although Alfa Romeo have narrowed their deficit to last year's championship-winning team, Mercedes, they have failed to turn their improved pace into points.
Raikkonen has two P10s to his name, claiming the final point in Azerbaijan and again in Hungary, while his team-mate Antonio Giovinazzi has managed just one.
The Italian, though, is leading their qualifying head-to-head seven to four.
It has some pundits questioning whether it is time for Raikkonen, now 41, to call it quits.
Speaking after the 2007 World Champion's mistake at the Austrian Grand Prix, Raikkonen turning in on Sebastian Vettel as the Aston Martin driver went to pass him, former F1 driver David Coulthard told the Bild newspaper: "I was 37 when I quit.
"Suddenly you're making mistakes but you don't want to admit it. But it is you.
"I noticed that it had to do with poor concentration, especially towards the end of a race.
"We saw the same thing with Michael Schumacher in his last year."
He had another incident during the sprint qualifying for the British Grand Prix, spinning his Alfa Romeo as he tried to hold off Sergio Perez in the closing laps.
Following that error Raikkonen voiced his frustrations at the pace of his Alfa Romeo, saying "we need to be faster, we tried, and I'd rather fight for the position than just finish 11th."
Vasseur feels those frustrations are a sign that Raikkonen still has a lot of fight left in him.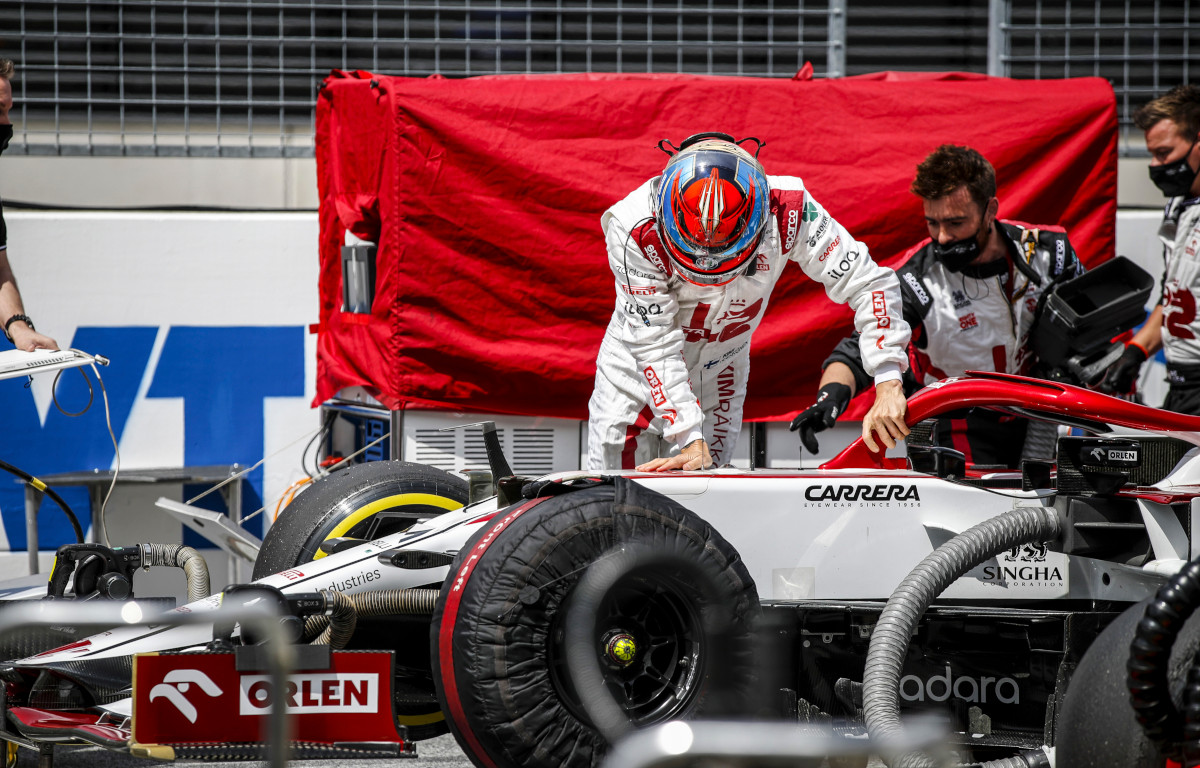 Check all the latest 2021 teamwear via the official Formula 1 store
"Sure," he told GPFans Global when asked if Raikkonen still has what it takes to compete at the highest level, "just look at what he did in the qualy race at Silverstone.
"You know that he made some harsh comments at the end of the race and it's not the first time during the season to his race engineer, but I think it's a huge proof of motivation and commitment.
"The fact that you are not happy when you are P10, you are fighting, you lost the point in the last lap.
"I perfectly understand the frustration, and honestly, I like it, because if you don't have this frustration, the challenge is a bit bigger."
The team boss insists Raikkonen is doing "a good job.
"It's just the case that sometimes the car is not easy to drive and we are struggling to put everything together, on his side and on our side.
"But the relationship is good, we have a discussion, an open discussion, and I'm convinced that he will find a solution for this."