Alfa Romeo 'don't want to jump from one team to another' in Formula 1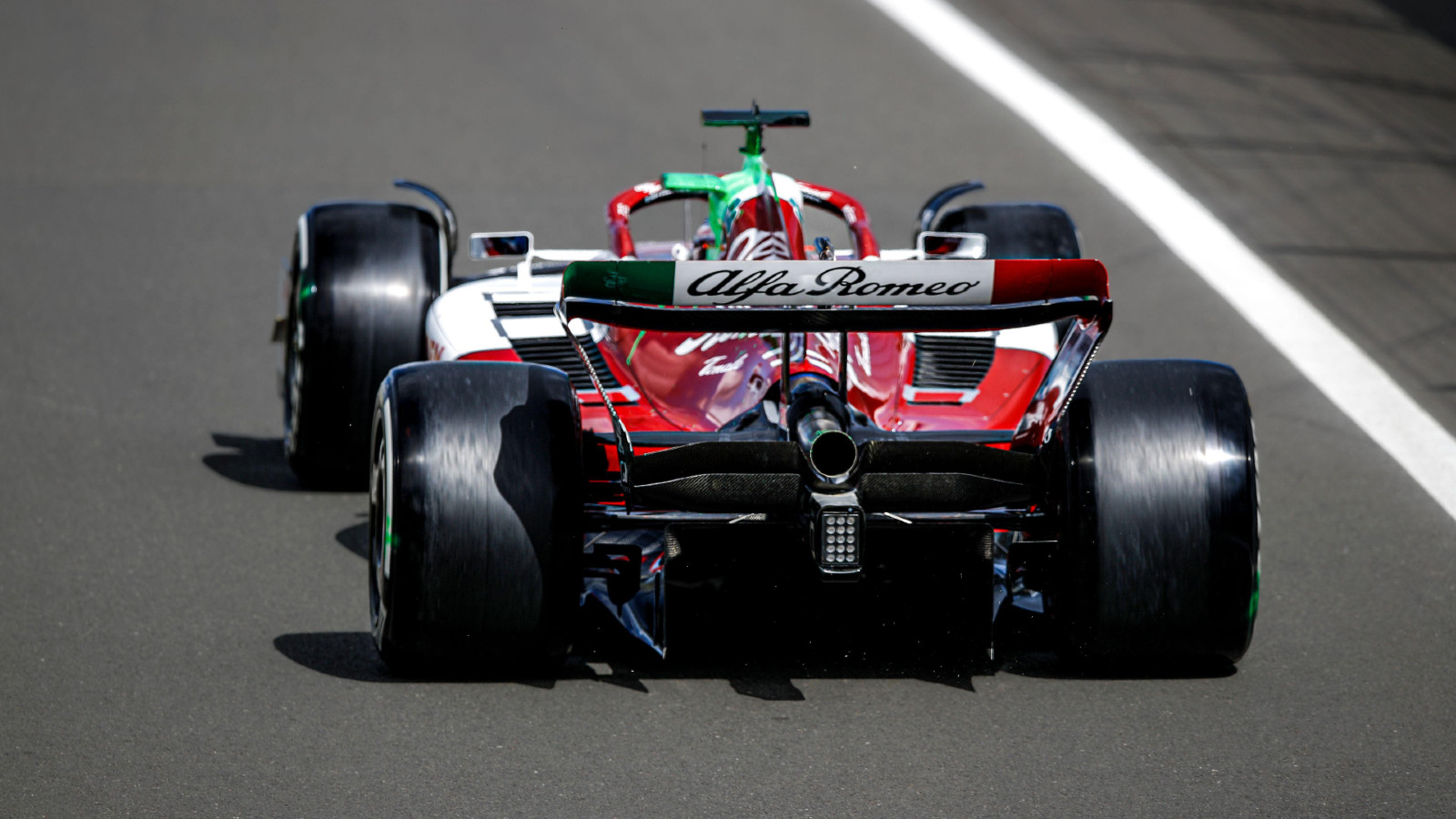 With the upcoming end to their Sauber partnership confirmed, Alfa Romeo will take a considered approach on future projects.
The collaboration between Alfa Romeo and Sauber represents a team model that very much strays from the norm in Formula 1.
The Swiss outfit is operated by Sauber, though the name and livery reflect the Italian car manufacturer Alfa Romeo.
However, Alfa Romeo and Sauber will split at the end of the 2023 campaign, with reports that Audi will be linking-up with Sauber as the new generation of power units are rolled out from 2026.
So, where does this leave Alfa Romeo in terms of their Formula 1 involvement?
Well, while Alfa Romeo's CEO Jean-Philippe Imparato is happy with the Sauber partnership, this does not mean that the manufacturer will look to quickly jump over to a different Formula 1 team.
Instead, the next steps will be considered with a decision to be announced within the "first half of next year".
"We are in a period in which the automotive world is changing at an incredible speed," Imparato said, as per Motorsport.com.
"From 2025 all our new models will be electric, and we will have fully electrified production from 2027, with the exception of two hybrid offerings. It is crucial for us to be free to make all the necessary evaluations ahead of 2024, and at the moment there is nothing precluded.
"We are very happy with the relationship we have with Sauber. 'With Finn [Rausing, Alfa Romeo team co-owner] and Fred [Vasseur, Alfa Romeo team principal], we talk to each other every week, and we still have 18 months of collaboration ahead of us.
"We have had and continue to have an excellent return from this operation, I believe it is proportionally the highest in the paddock, and this is thanks to the idea Sergio Marchionne [late former Fiat Chrysler Automobiles CEO] had five years ago.
"I don't see Alfa Romeo engaged in a championship that is not in line with our history, but otherwise everything will be evaluated. We like Formula 1, but we don't want to jump from one team to another, nor think about contexts in which Alfa Romeo has no tradition, for the rest everything will be taken into account and we will decide within the first half of next year."
It had been rumoured for many months that Audi would be entering Formula 1 from 2026, the Volkswagen Group a part of talks with Formula 1 involving both their Audi and Porsche brands.
Despite the strong rumours, as of yet it is only confirmed that Audi will be present as an engine manufacturer from 2026, though the end of Alfa Romeo and Sauber as a unit suggests that a deal is looming with Audi.
Imparato explained though that Alfa Romeo were not caught off guard by the conclusion of their Sauber partnership.
"The renewal with Sauber for the 2023 season was signed in July," Imparato stated. "We already had an idea of what the scenario could be, we were not caught off guard.
"We simply want to have everything on the table, and in view of 2024 we will evaluate every possible programme. The guidelines to be respected are three: Italianism, sportsmanship and tradition; after that, every scenario is open."
With six rounds of the 2022 season remaining, Alfa Romeo sit P6 in the Constructors' standings.