Alfa Romeo is the latest team to officially launch their 2019 F1 car, alas without the awesome Valentine's livery – although the official one isn't bad.
While last week was all about the launches, with some teams taking the covers off their new cars and others only the liveries, Alfa Romeo waited until 40 minutes before pre-season testing to show off the C38.
The first look at Alfa Romeo's race livery for 2019 #F1 pic.twitter.com/RjCPEQzmLZ

— ESPN F1 (@ESPNF1) February 18, 2019
Formula 1 fans had already have a brief glimpse of the Alfa Romeo as the team, formerly known as Sauber, held a filming day at the Fiorano circuit on Valentine's Day.
To mark the occasion the car was decked out in a "special 'love' livery" but, unfortunately, that's done.
Instead the new car is in the Alfa Romeo colours of red and white.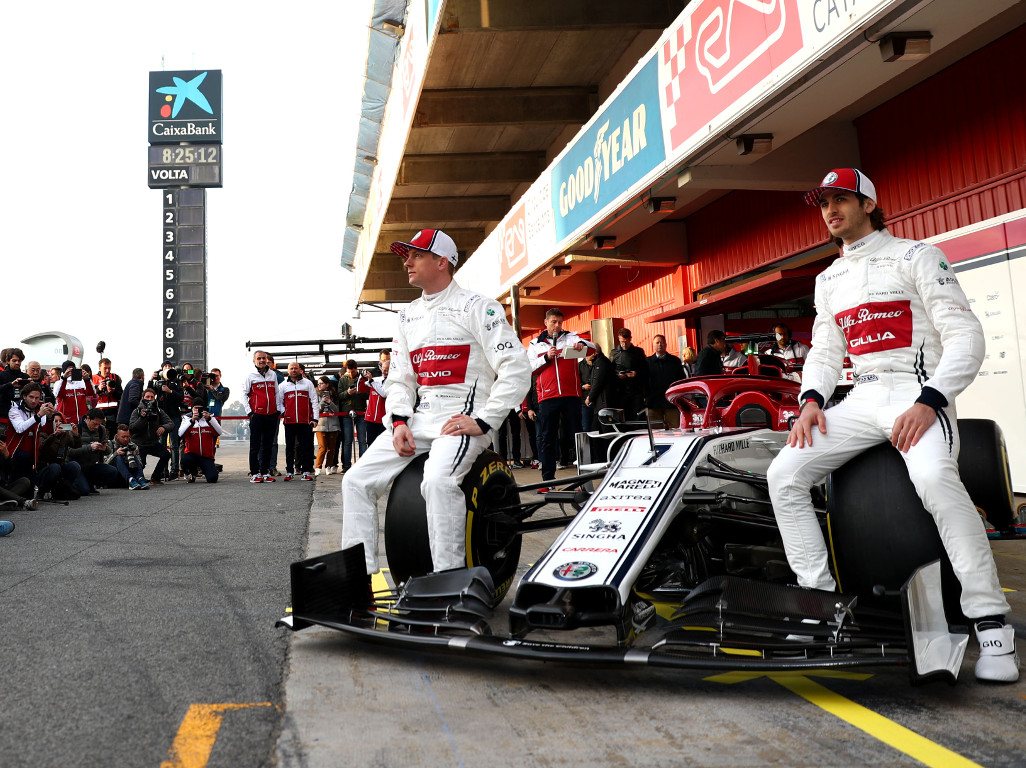 Team boss Frédéric Vasseur said: "We are proud to present the Alfa Romeo Racing C38 – a car which is the result of the important work of each of member of our team, at our factory in Switzerland as well as at the track. The livery brings out last year's features in a stronger and more edgy way.
"We are proud to display the logos of our partners, who have joined us in the scope of the expansion of our commercial activities, on these cars.
"I would like to thank everyone who has worked towards creating this car for their relentless enthusiasm for our team's mission and our sport, and we look forward to continuing to make progress and fight for strong results in the upcoming championship."
The new car, the c38, will once again be powered by Ferrari, an engine that new signing Kimi Raikkonen will be familiar with.
Raikkonen joined Sauber in the off season having spent the last five years with the Scuderia.
A closer look at the Alfa Romeo Racing C38 👀💦… Excited? 😍 #AlfaRomeoRacing #GetCloser #TheFutureRevealed pic.twitter.com/Y2IsL74b7z

— Alfa Romeo Racing (@SauberF1Team) February 18, 2019
The 39-year-old will team up with rookie driver Antonio Giovinazzi.
The latter, though, will have to wait until Tuesday to drive the C38 as Raikkonen is scheduled to test on Monday's opening day of pre-season testing.
Testing gets underway at 9am local time at the Circuit de Catalunya.
Follow us on Twitter @Planet_F1 and like our Facebook page.