Surprise breakages put Alfa Romeo on back foot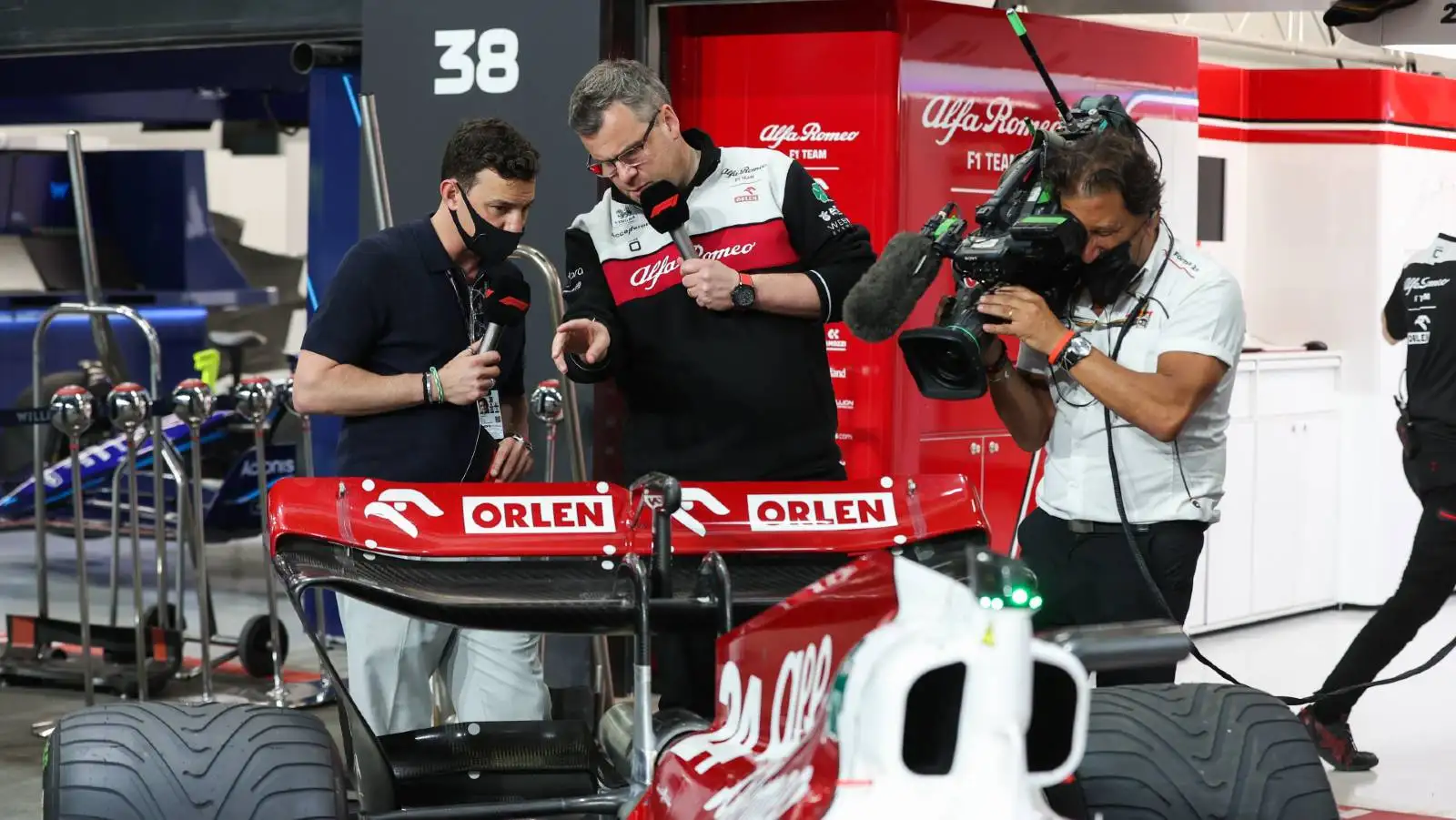 Alfa Romeo have revealed they were put on the back foot from the outset this season with parts breaking on the C42 by the force of its 'porpoising'.
With the Ferrari engine on board, Alfa Romeo have looked quick in the early part of the campaign, especially on race pace, but have yet to enjoy a trouble-free weekend.
They have had problems at starts and restarts with the car kicking into anti-stall, that issue having affected rookie driver Zhou Guanyu in particular, while in Saudi Arabia last time out Valtteri Bottas had to retire to protect his engine that had been in danger of overheating.
Nevertheless, nine points so far is only four short of the total the Swiss-based team accumulated in the whole of 2021.
That is despite an unpromising start to the unofficial opening test in Barcelona, where Alfa Romeo – using a camouflage livery with the official launch not yet having taken place – were substantially limited in their running as they and other teams were hit by the 'porpoising' effect of the all-new 2022 cars.
Asked what the problems had been, the team's technical director Jan Monchaux told Motorsport-magazin.com: "Not enough mileage, we weren't on the track enough.
"We were surprised, like all teams, by this bouncing effect and we ended up damaging a few parts that we had to repair and that eats up a lot of time.
"People always think it's very easy, but if a structural part is damaged or not properly dimensioned, it's not enough to just change a screw. Unfortunately, it took too much time until we got to grips with this, but everything seems to be in order now."
Expanding on the issues encountered with the floor of the car, Monchaux added: "If you just bang it on the ground with the force of that bounce, like you saw especially at Turn 1 in Barcelona, then the parts break relatively quickly. They are not designed for that.
"We saw something that was not expected, so the cars were not necessarily designed for that effect. Other cars were perhaps a bit stiffer and therefore had fewer problems in the end. It's a coincidence, because nobody expected it in this form.
"The problem is if you go out and the parts are not solid, you can't test anything at first. So the priority was to find a way to get this problem under control.
"By the end of day one in Barcelona it was solved and the parts stayed on the car. Then we worked on getting the [bouncing] problems under control."
Alfa Romeo's 'extreme' design and 'mechanical issues'
Alfa Romeo are unsure if their reliability issues that plagued them in the first pre-season test are still lingering heading into the second pre-season test.