Alfa Romeo tease image of 2022 car, drop Ferrari gearbox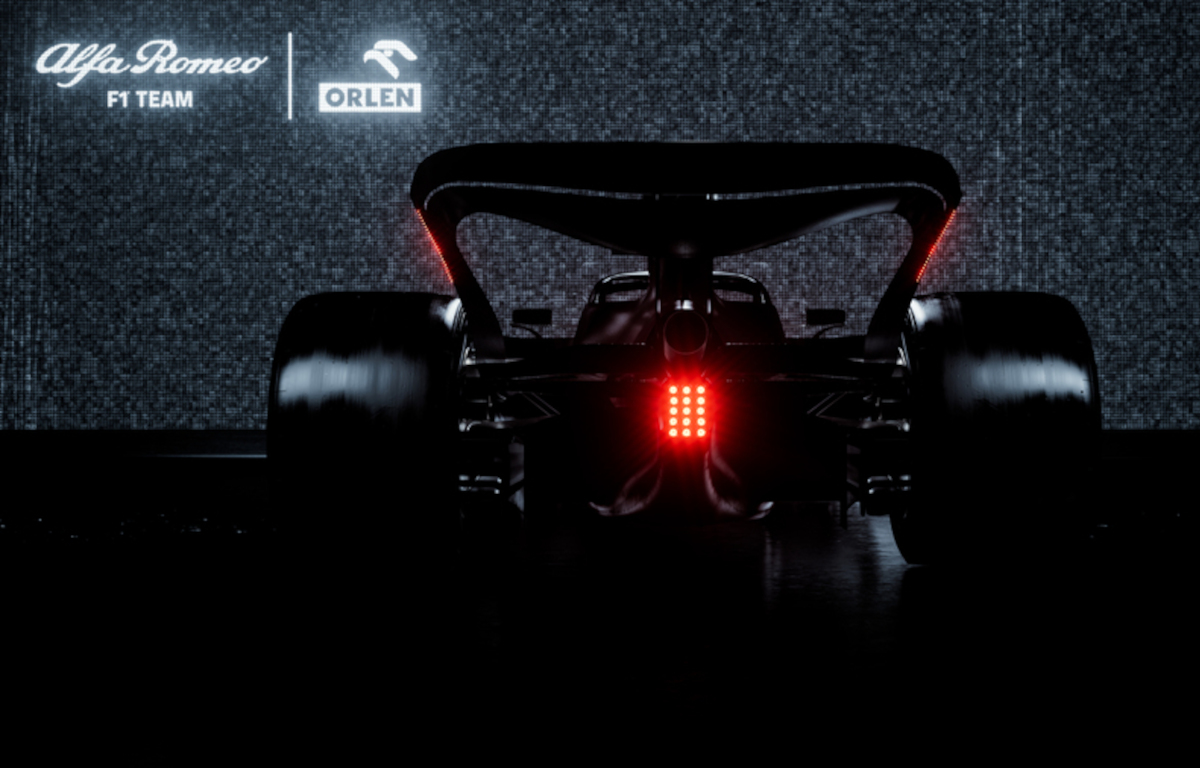 Alfa Romeo have released a teaser picture of their 2022 C42 – a car that will not have Ferrari's gearbox nor its rear suspension.
The start of the 2022 season is almost here, February being the month of launches and the first this-is-a-shakedown-not-a-test pre-season outing that will take place at the Circuit de Catalunya.
It is also the time when many of the teams announce new partnerships.
Sauber Motorsport, which operates the Alfa Romeo team, has announced one with WildBrain CPLG, one of the world's leading entertainment, sports and brand licensing agencies.
WildBrain CPLG will handle all brands belonging to the Sauber Group – including F1, Esports and Sauber Technologies – and will assemble a strategic cross-category merchandise range.
But for Formula 1 fans, probably the best part of that announcement was the image that came with it – a teaser shot of the rear of the 2022 Alfa Romeo C42.
That same shot was then used when Alfa announced on Wednesday they will officially unveil the new car on February 27.
The car will not be formally launched until then, which is after the first pre-season outing, but it will run at the Barcelona non-test featuring a special testing livery.
The date you've been waiting for 📅 pic.twitter.com/PIjqLMUXhL

— Alfa Romeo F1 Team ORLEN (@alfaromeoorlen) February 2, 2022
The new car will again be powered by Ferrari, Alfa Romeo continuing that relationship, but what it will not have is Ferrari's gearbox nor their rear suspension.
According to the Italian edition of Motorsport.com, the team from Hinwil "decided to build the gearbox and the rear suspension on their own, aiming at a different construction philosophy from the one followed in Maranello".
The C42 will also have a "different wheelbase", said to be shorter than Ferrari's, while also using a different tie rod for the rear suspension.
The report adds Alfa Romeo are seeking to "loosen ties" with Ferrari, wanting "greater design autonomy that brings it back to being a real manufacturer, given it will no longer take the gearbox and rear suspension, only the power unit from the 'supermarket' in Maranello".
This year, Formula 1 is introducing brand new cars, the sport moving into ground-effect aerodynamics in the hope it will lead to better, and closer, racing.
Alfa Romeo have an all-new line-up this season with former Mercedes driver Valtteri Bottas teaming up with rookie racer Guanyu Zhou.
Bottas hopes Alfa Romeo can pull off a surprise and maybe even win a grand prix.
"I feel like that's the beauty of these new regulations and the budget cap and everything, that I feel like anything is possible," he said.
"I definitely feel like Alfa Romeo should be higher up than it is now, at least from what I've seen at the factory and the people, the motivation and everything.
"That's the beauty of the new regs – you just don't know."
PlanetF1 Verdict
Alfa Romeo won't run Ferrari's gearbox, nor rear suspension
Alfa Romeo won't run Ferrari's gearbox and suspension, designing their own.