Alfa Romeo chief wary FIA's handling of 2023 floor tweaks 'favours bigger outfits' as they reveal C43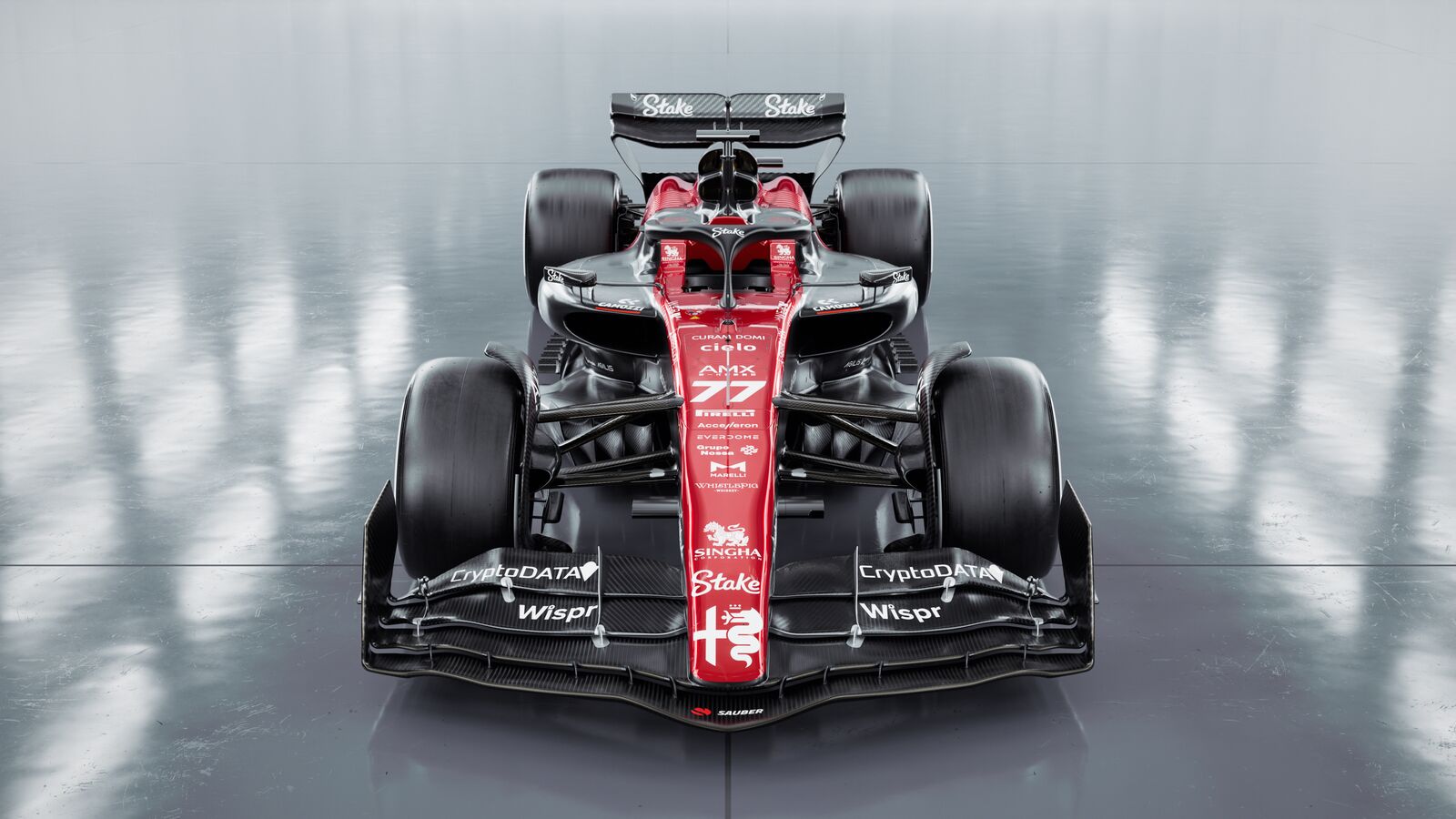 Alfa Romeo were left "scratching our heads" after the FIA's late call on the 2023 technical regulations forced a major re-think in development of the brand-new C43.
The Swiss-based team revealed the car Valtteri Bottas and Zhou Guanyu will pilot for the upcoming season via a live-streamed launch on Tuesday, becoming the fourth F1 team to show their livery.
It wasn't only their glossy red and black, Stake-branded colourway on display, with Alfa Romeo revealing a show car based on the actual machine set for Grand Prix racing this year – after Williams, Red Bull and Haas opted to only reveal their liveries.
Alfa finished last season with an impressive sixth in the Constructors' Championships but it could have been even better. The Bottas-led storming start to 2022 couldn't be maintained as reliability and development gremlins stunted their progress.
Describing the C43 as "pretty sexy" before its launch, Alfa's technical director Jan Monchaux claimed to have taken a step forward, despite the FIA giving his engineers a headache during the development process.
The F1 regulator revealed amendments to last year's fresh batch of technical regulations, including measures to eliminate porpoising. Monchaux is concerned the likes of Red Bull and Mercedes could have already been handed an advantage.
"We like change, it's always a new opportunity when things are changing," Monchaux said.
"We were slightly irritated by the timing because it was decided very late and usually late changes are favouring bigger outfits.
PlanetF1.com recommends
For the final time Alfa Romeo lift the covers off a Formula 1 car, the C43
Valtteri Bottas admits his five seasons trying to beat Lewis Hamilton at Mercedes were 'exhausting'
Watch epic on-board footage of Charles Leclerc driving Michael Schumacher's F2003
"But the changes are mainly on the floor side where the FIA decided to lift the edges by 15mm, it doesn't sound a lot but it was enough to keep us scratching our head and having to re-do all the floor and rear end of the car alongside those new rules, so I'm pretty happy with the progress we made."
The 2023 car will be the final one in Alfa Romeo colours, as the iconic Italian brand step away from their partnership with Sauber and out of Formula 1. Sauber will go it alone for 2024, as the team's evolution into Audi's works team looms.
Having sunk to ninth place with only 13 points in the 2021 Constructors' standings, Alfa were reborn last season. With Fred Vasseur enlisting an all-new driver lineup of Zhou and Bottas, they vaulted up to sixth ahead of Aston Martin, Haas, Alpha-Tauri and Williams.
Alpine and McLaren were in a battle of their own last season, heading the midfield more than 100 points ahead of Alfa – whose technical director expects to be much closer to the French and British teams this year.
"I'm under the assumption that at least the midfield will be more close together because of rules in place limiting the amount of tests you can do depending where you were," Monchaux added.
"Those who ended up behind us can do more, which means strictly speaking they should be able to find more performance. I'm thinking the midfield will be more compressed but this is speculation.
"Some outfits, hopefully us, might have done a brilliant job during the winter and might have been able to do a bigger step than the rest of the field.
"I would hope that there will be a fierce battle for the top of the midfield among almost six or seven teams. I think it's going to be a season where the amount of grey hair will increase."