Alfa Romeo set timeline for decision on Zhou Guanyu future
Alfa Romeo team boss Frederic Vasseur has said the team are set to make a decision on Zhou Guanyu's future before the end of September.
The Chinese driver, the only rookie on the 2022 grid, has had a solid season at Alfa Romeo, with his five-point total perhaps not doing full justice to what has been a season blighted by unreliability and unfortunate circumstances.
While his experienced team-mate Valtteri Bottas has scored 46 points to dwarf Zhou's tally, team boss Vasseur has said Alfa Romeo have been pleased with the progress Zhou has made over the course of his debut season.
"I think for a rookie, it's not just a matter of pace," he told media over the Dutch Grand Prix weekend.
"You have a lot of things to learn in F1 and a lot of different pressures than F2 and F3 before and they have to discover this world. And Zhou did it perfectly. He has also a very good collaboration with the team, with everybody. He is very committed and he's doing a good job, but the time for the decision will be soon."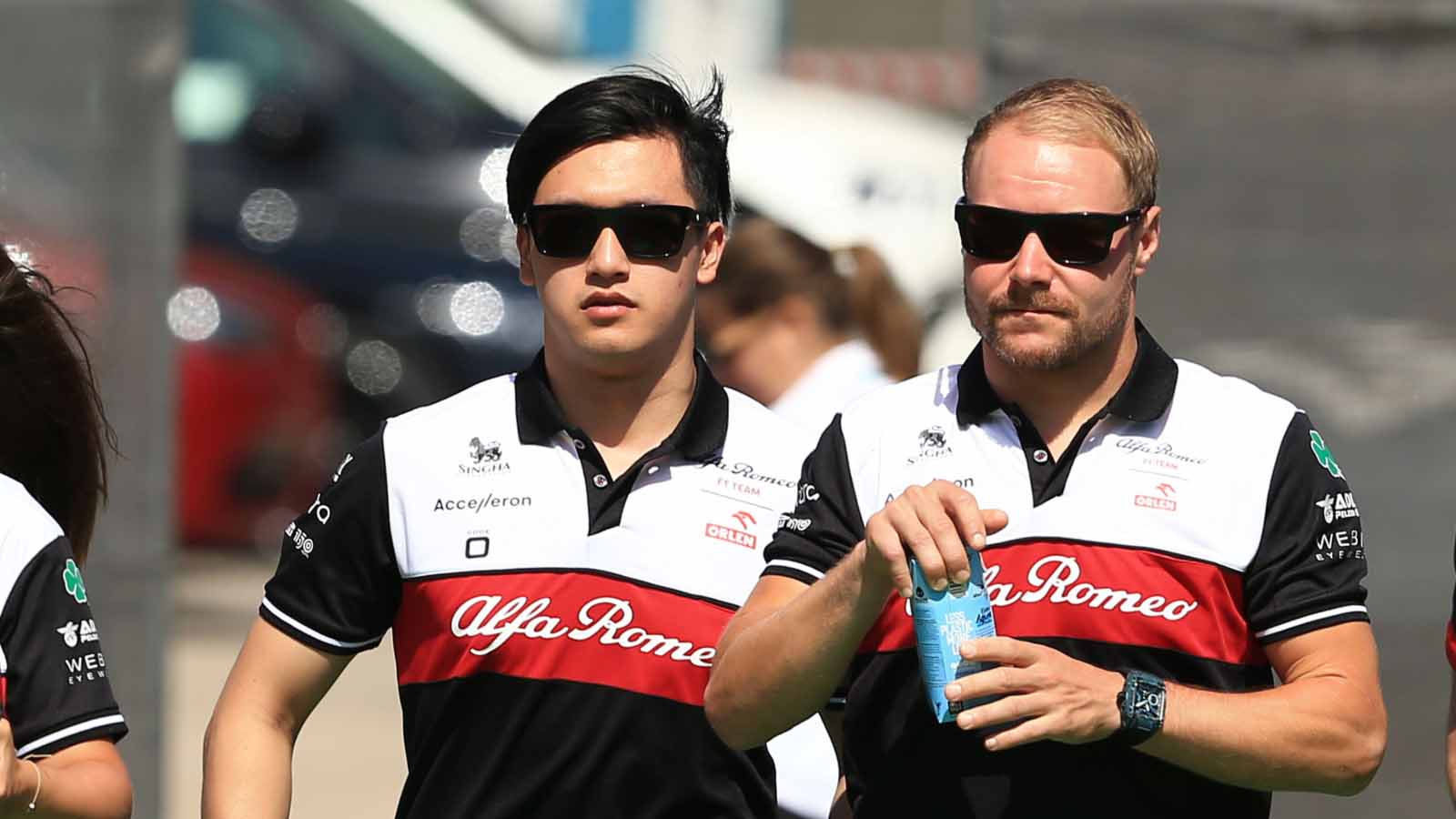 Asked about what Zhou himself needs to do from now on in order to secure his seat for 2023, with the likes of Daniel Ricciardo and Mick Schumacher being on the market, Vasseur said the wheels are already in motion to decide upon the future.
"It's not what [Zhou] has to do until the decision, that it's a long process, that we are doing a good season for the team and Zhou is doing a good job. But as I said before, and as we decided before, we will take a decision by the end of September and we have to stay calm on this," said Vasseur.
Vasseur jokes about bad luck: "Sometimes, it was Latifi!"
Alfa Romeo's season started very promisingly, with strong pace evident in the early races of the year. However, as the season has gone on, the Hinwil-based team have slipped back into the mire of the mid-lower midfield and along with their foundering pace, have also had bad luck with unreliability and incidents.
It has led Vasseur to make a joke about the tribulations of their season, with a tongue-in-cheek comment about occasionally errant Williams driver Nicholas Latifi.
"Unlucky, I don't know?" Vasseur pondered.
"We had DNFs but the DNF has nothing to do with luck or bad luck and sometimes it's a technical issue, sometimes it was an engine issue, sometimes it was Latifi, but it is like it is! It's nothing to do with bad luck.
"Now in terms of pace, I think we did probably a step down compared to the beginning of the season, but we knew perfectly we don't have the same budget as the top teams and we won't be able to develop the car as they are doing. But we are still in the good group to score points.
"I think at Spa or Budapest, we were P8 or P7 in qualifying and at Spa, we were in a good position in qualy before to give up the lap. I think we are there but it's so tight between P6, P7 on the grid and P18 that everything can happen and we will have to take the opportunity when the opportunities will be there. It's always the same story."