Alfa Romeo's one big weakness that they want to eradicate for F1 2023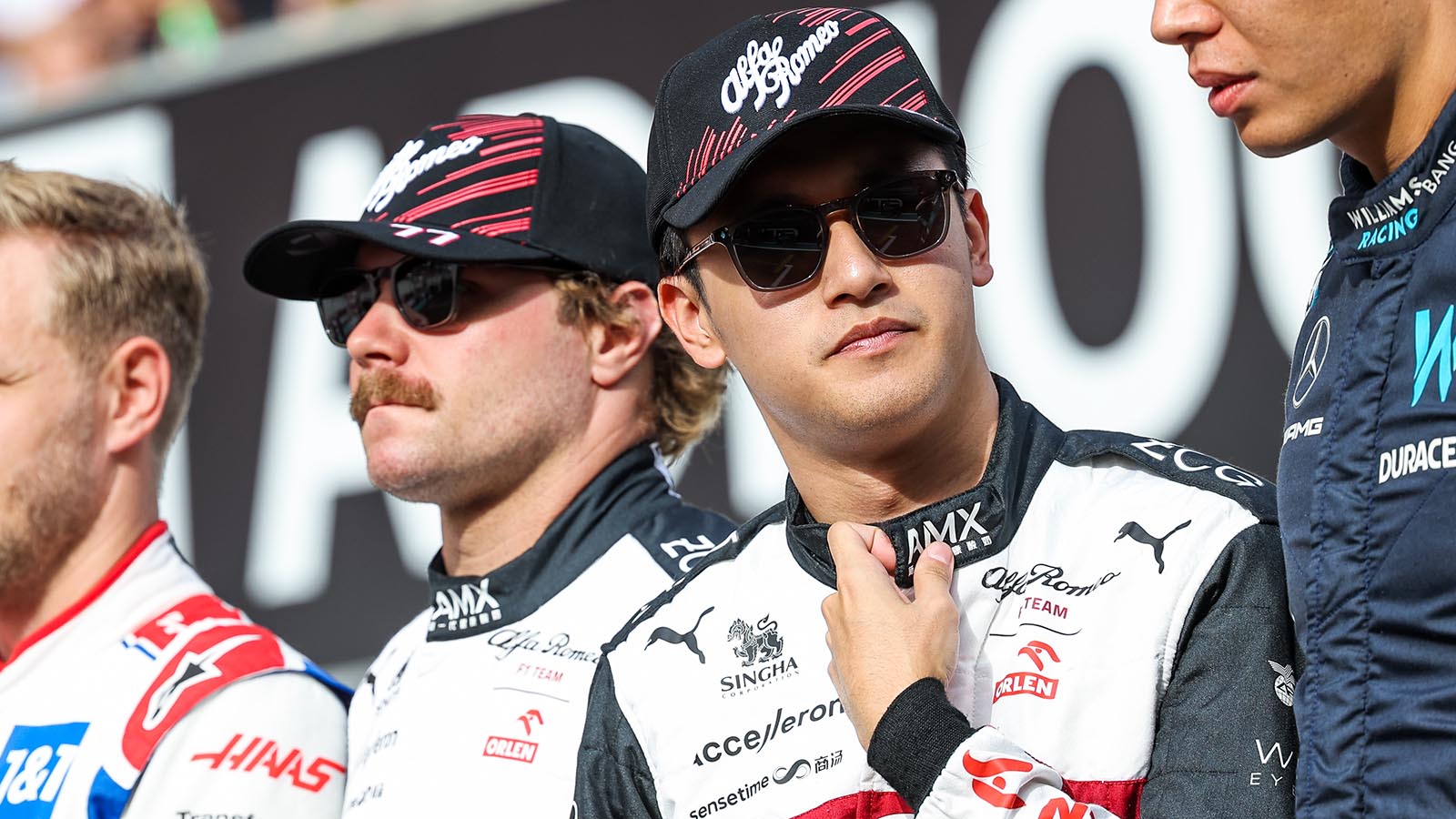 Alfa Romeo believe matching their rivals in one critical area will vault Valtteri Bottas and Zhou Guanyu up the Championship standings in 2023.
The Zurich-based team started last season in strong form, propelling brand new driver Valtteri Bottas to sixth in Bahrain while 2022 rookie Zhou Guanyu earned a points finish in tenth on his F1 debut.
Bottas, fresh from winning the Constructors' title in his final Mercedes season, produced a string of impressive results including the season highpoint: fifth at Imola. The Finn scored 46 valuable points in the first nine races but after leaving Canada, he would add just three more.
While McLaren and Alpine built a buffer and Aston Martin hauled back into the midfield battle, Alfa were struck by a string of reliability headaches. Unable to unlock more performance fast enough, their healthy Bahrain advantage evaporated.
"Around the summer shutdown, the pace at which (other teams) were developing or making changes on track was a little bit higher than ours," Alfa's trackside engineering chief Xevi Pujolar told Motorsport.com.
"I think we were developing at the same pace but were not able to produce at the same pace. And that's what we saw, our packages came a little bit later.
"Our goal for next season is to try and pick up the pace on that side, to be more on par with the competition. Because if we could have had these developments a little bit earlier, we would have benefited from them for more races, and it would have been better for our championship battle."
PlanetF1 recommends
Lewis Hamilton v Max Verstappen: Key stats compared after first eight seasons in F1
US F1 drivers: How successful were the United States' last 10 Formula 1 drivers?
Lewis Hamilton car collection: Take a closer look at his incredible private garage
As the season developed, Alfa Romeo and Aston Martin looked to be on a collision course for sixth in the Constructors' standings. Led by Sebastian Vettel in his final races before retirement, Lawrence Stroll's team bagged a double points finish in Abu Dhabi.
Although Bottas and Zhou couldn't increase their total, Aston only equalled Alfa's 55 points; meaning the Finnish driver's fifth-place at the Emilia Romagna Grand Prix sealed a strong Constructors' sixth… just.
Bottas, who replaced former World Champion Kimi Raikonnen as Alfa's experienced Finn, is confident the Swiss team can develop their car more efficiently through the 2023 season.
"It was largely due to production, not having enough human resources to produce the parts. At the moment, other teams like Mercedes definitely have more staff and more resources to produce things faster," Bottas added.
"On the other hand, all the reliability issues we had, we spent a lot of energy trying to solve them instead of trying to develop the car. That distracted us quite a bit in the middle of the year.
"Now that we've got the reliability down to a good level, let's say, we can purely focus on the performance."
High hopes for Alfa in 2023
If Alfa's reliability issues have been patched-up in the way Bottas and Pujolar claim, theirs could be a car to watch in 2023.
Fred Vasseur leaving his role as team principal to accept Ferrari's challenge would be a damaging loss, but incoming chief executive Andreas Seidl is an exciting addition.
Seidl has moved over from McLaren early, the German fast-tracking his plans to oversee Audi's takeover of Alfa Romeo and entry into F1 as a works team in 2026. Having most recently spearheaded McLaren's revamp, Seidl will now help appoint a Vasseur replacement.
The Hinwil team have a healthy situation in the cockpit too, as Zhou and Bottas prepare for their second seasons at Alfa.
An experienced race winner and key player in Mercedes' unprecedented seven-year dominance, Bottas will be a major asset in development as well as on-track talent. Meanwhile, the pressure is on Zhou to improve on his rookie year and put the lessons learned into action.
However, the 2023 grid is already looking highly competitive, with Aston Martin also expected to take a step forward following an injection of cash and key signings to their wider team.