Alonso feeling grateful to have 'luxury' of F1 return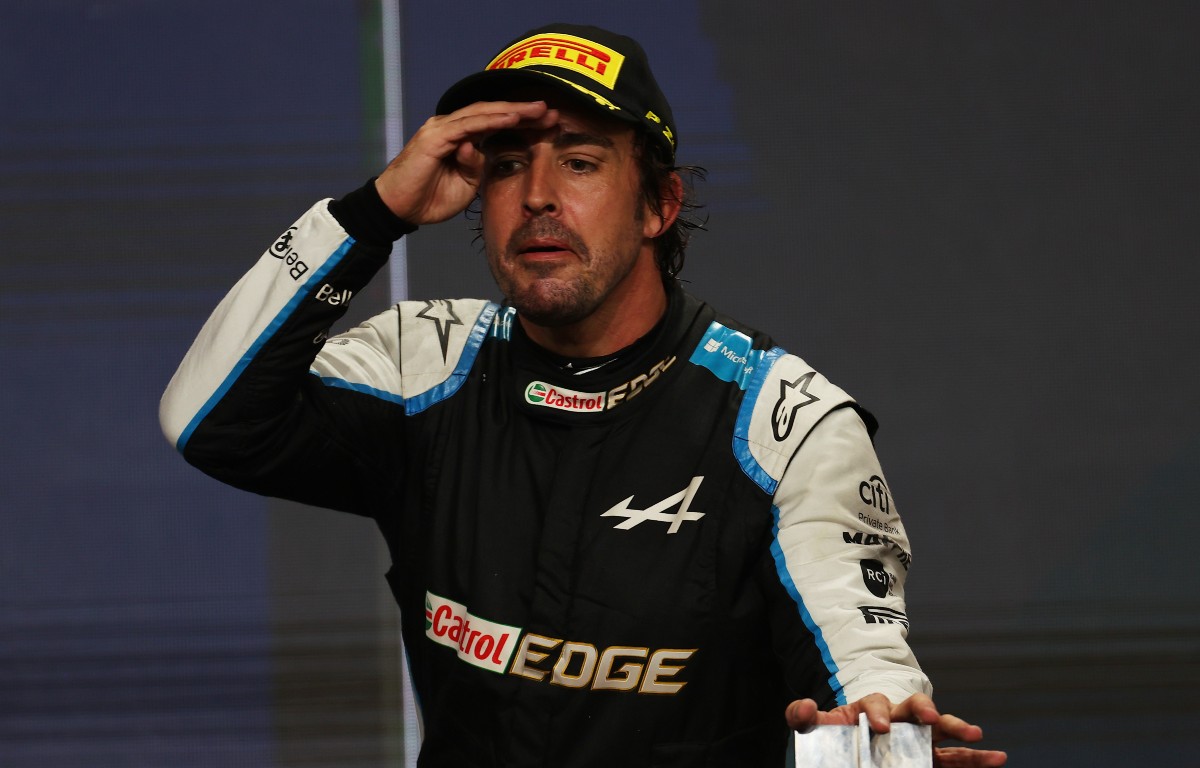 Fernando Alonso is not taking his Formula 1 return for granted, extremely grateful that he was able to return to the sport for one last crack.
The two-time World Champion grew increasingly disillusioned with racing in the midfield with no hope of ever catching the likes of Mercedes at the very sharp end of the field.
As a result, Alonso ended his second spell with McLaren at the end of the 2018 season and went on to try new challenges in motorsport such as the World Endurance Championship, the Indy 500 and the Dakar Rally.
But, Alonso returned to Formula 1 with Alpine ahead of the 2021 campaign, lured back in by the prospect of much closer and competitive racing in the seasons to come with the regulations overhaul coming into place this year.
As many drivers before Alonso have found, once you leave the Formula 1 grid, it can be very difficult to find a way back in and so he counts himself very lucky that he was even able to return in the first place.
"I had the luxury to come back to the sport," Alonso said as quoted by GPFans.
"When I decided I stop, when I decided I came back, this is a very high luxury, because normally it is a very small group of drivers that can drive a Formula 1 [car] and it's not easy to have these kinds of possibilities, so I feel thankful for this."
Alonso has also been in a similarly reflective mood when recently appearing on Spanish television and recalling his early karting days.
"My father made a small kart for my sister, she didn't like it, I did, and the following weekend there was a race," Alonso explained, as quoted by the Spanish version of Motorsport.com.
"They signed me up and I raced. I was last, I think the race was 20 laps and I did two, I was lapped 18 times, but that's how it all started. Luckily my sister didn't like it!"
Alonso now has a karting school of his own but maintains a realistic mindset when it comes to one of his academy products potentially making it all the way up to Formula 1.
"For kids who want to start and become F1 drivers, you don't want to take away their illusion, but you need a series of coincidences, like luck or sponsors," he warned.
"It's the most expensive sport there is.
"Between the clothing, even the kart, a good one can cost up to 10,000 euros, which is like a car, and then you have to add the petrol, the chain, the tyres, which don't last more than a weekend."
Alpine's gamble for 2022
The Alpine team are introducing a brand-new engine in the hope of progressing.