Alonso: Not true at all that I don't like Vettel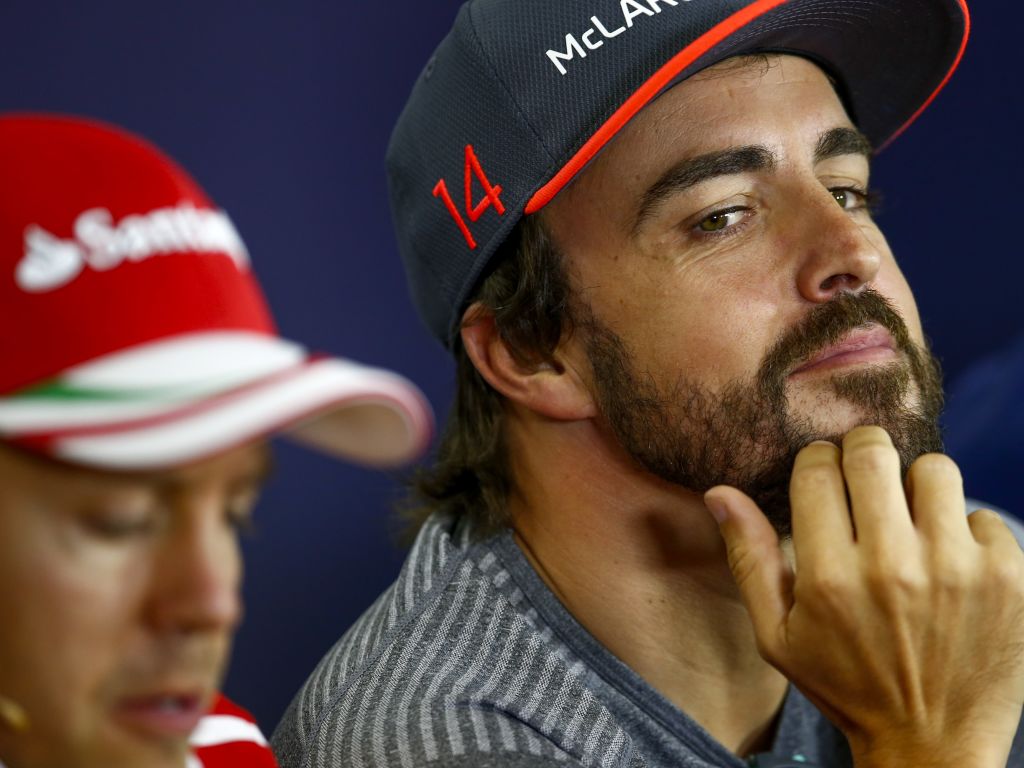 Fernando Alonso has denied Sebastian Vettel's suggestion that he didn't "really like me".
Vettel was speaking to the media in Hungary alongside Lewis Hamilton and Max Verstappen when he suggested that two-time World Champion Alonso didn't like him in response to being asked if he would like to see the Spaniard return to Formula 1.
Alonso drove for Ferrari from 2010-14 and Vettel, who now drives for the Scuderia, also had an edge about him when commenting on the potential Alonso return that was pitched to him by the media.
"I don't mind. I don't know why… I don't think he never really liked me," Vettel initially said during the post-race press conference in Hungary. "I don't think we really had a… I don't mind him.
"I respect him for what he achieved and for what he can do on track. I don't know. I guess he's bored if he has time to write these things. So bring him back, I don't mind."
Now, during a Q and A with fans on Instagram, Alonso has responded by saying that "I feel bad that he thinks like that."
"I heard that but it's not true at all, I feel bad that he thinks like that," said the 38-year-old.
"We always respected each other and had a very pleasant relationship. Perhaps it was because of the press, the situation, but I repeat that it's the opposite."
Alonso also made it clear that if he ever wanted to return to Formula 1, he would make his intentions known.
"I've been a little surprised by how many people have talked about it recently," he said.
"I had the best first half of the season possible. I won a world championship, Daytona, Sebring, Le Mans. If one day I want to come back, you will know it."
Follow us on Twitter @Planet_F1 and like our Facebook page.