Alonso: I'm the best driver in the world
Fernando Alonso believes nobody in the world of motorsport is as good as him, but this was impossible to prove in Formula 1.
The Spaniard quit Formula 1 at the end of 2018 after a four-year spell in the uncompetitive McLaren – motivated by the desire to prove he is "the best driver in the world".
Alonso can become only the second driver in history to win the 'Triple Crown' of motorsport if he claims victory at the Indianapolis 500 next month.
In the last year alone, the 37-year-old has added victories at the 24 Hours of Le Mans, Rolex 24 at Daytona and 1000 miles of Sebring to his glowing career.
But, asked by Crash.net what motivates him to continue, Alonso said: "To be the best driver in the world, which I think I am.
"I think everyone thinks we are the best, but it's difficult to prove because especially in Formula 1, unless you are with the right package that season, you cannot prove it.
"I've been very competitive for many, many years in Formula 1, luckily enough to win championships. Even my last season was probably the strongest with 21-0 [qualifying record] to my teammate [Stoffel Vandoorne], things that I have never done in my career.
"And now winning the 24 Hours of Le Mans, winning Daytona, winning Sebring, hopefully being competitive in the Indy 500, and some other things that I can do outside maybe the asphalt is something that probably has no precedence in the sport."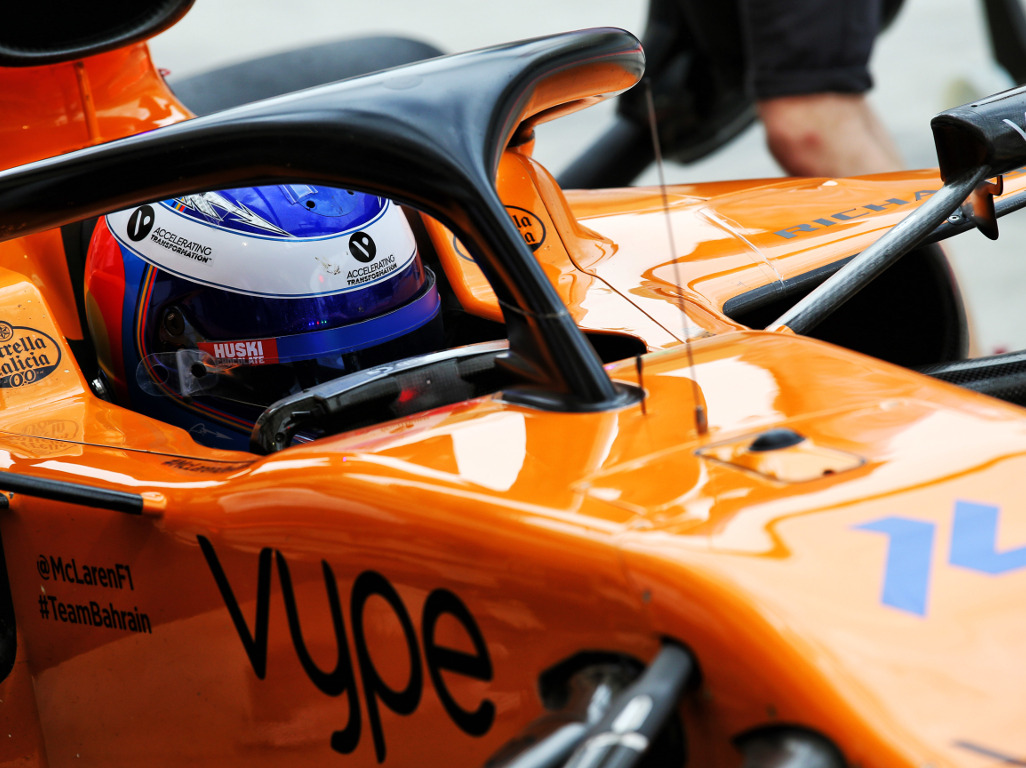 Alonso stepped back into a Formula 1 car this week as he drove the McLaren MCL34 during the Bahrain in-season test, while he also completed his first Dakar Rally car test last month.
However, there is much more to it than a bit of fun for the Spaniard.
"I'm looking for the challenges," he explained. "It's not to have fun. Sometimes I read when I am testing something that we are happy you are having fun, but please come back to Formula 1 – like please come back to the real job, this is fun.
"I'm not having fun when I try one of those cars, I have no idea, they need to tell me how they do, they do full throttle and brakes at the same time in rally style.
"You need to learn from zero. You need to read the bumps, read things. Definitely there is a lot of effort that I put behind every challenge that I take, and a lot of study behind.
"I'm not doing it for fun. I'm doing it for the difficulty, for the challenge, and just to hopefully be better as a driver."
End of testing here in Bahrain . 2 days for Pirelli and 140 laps. ✊️ #mclaren #pirelli #bahrain pic.twitter.com/08oneJLh06

— Fernando Alonso (@alo_oficial) April 3, 2019
Alonso has no plans to retire any time soon, and teased a Formula 1 return, claiming he has never known a team-mate who was faster than him.
"As long as I have the power to do it and I feel competitive [I will continue]", he stressed. "Maybe one day I jump in a Formula 1 car and there is one guy with the same car that is quicker than me.
"Or I jump into another car and one guy is quicker than me with the same car. As far as I know, it never happened so far, so I will keep driving."
Follow us on Twitter @Planet_F1 and like our Facebook page.