Alonso reveals 'backfired' McLaren strategy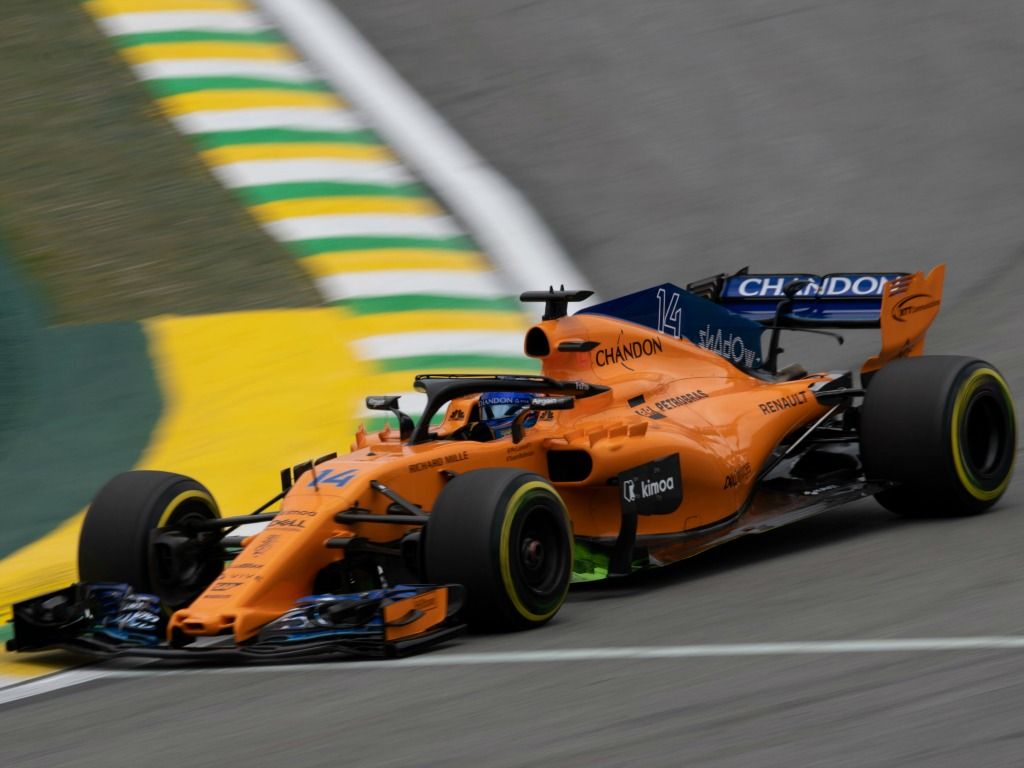 Fernando Alonso has admitted that the strategy implemented by McLaren backfired as he could only finish in P17 in Interlagos.
The Spaniard made up a couple of places on the opening lap, but got caught behind Marcus Ericsson, so the team opted for an early pit stop to try the undercut.
However, a delayed pit stop cost Alonso time, and he then had to pit a second time later in the race as the mediums did not last the distance.
The two-time World Champion also fell foul of blue flags, and was given a five-second penalty for ignoring them late in the race.
"The start was good, there were a few incidents just ahead of us, as usual, as they keep bumping into each other," Alonso said.
"There's a lot of debris flying off but no one retires, the cars seem indestructible.
"You never know what it is going to happen, so we tried to take a gamble with the strategy, pitting really early to try and undercut the cars in front of us.
"But I think in the end, the way the medium tyres worked, our plan backfired, but that's something we only found out at the end of the race."
The delayed pit stop cost the two-time World Champion around ten seconds, which put pay to the strategy call.
"So, the undercut we were trying to do didn't work," he added.
"Neither the strategy nor the pit stop worked well, but, in any case, I don't think we had the pace to get into the points, so we didn't lose an opportunity to score points or anything like it."
The Abu Dhabi Grand Prix will be the final race of Alonso's F1 career (for now), and he insists that he will look forward to it, despite McLaren's struggles.
"The positions will be where they will be. We know Ferrari, Mercedes, Red Bull will be in the top six, and then Haas and Force India will be in the remaining top 10," the Spaniard continued.
"Then will be Renault, Toro Rosso, McLaren, Williams in that mid pack. So we try to enjoy.
"The results will be not very important – it is more the emotional part of Abu Dhabi, what I am looking forward to."
McLaren team-mate Stoffel Vandoorne finished in P15 in the race on Sunday, and was proud of how he went on at Interlagos.
Follow us on Twitter @Planet_F1 and like our Facebook page.