McLaren boss Zak Brown has said the way Fernando Alonso has been handled shows the team do look after their drivers better.
Alonso's first spell with McLaren ended on a sour note back in 2007, but Brown believes the Spaniard will be leaving Formula 1 a much happier person because of the strong relationship he has with the team.
With Alonso continuously nowhere near the front end of the grid with McLaren, he has been allowed to pursue other interests such as racing at the Indianapolis 500 and taking part in a full WEC campaign which has seen him clinch victory at Le Mans.
And Brown believes that openess shows that McLaren can look after their drivers.
"I think Alonso's a better example of how McLaren operates today," Brown told reporters.
"Obviously when Fernando was here 10 years ago that relationship didn't work.
"And here we are, having a pretty poor three years, and I think you'd all say Fernando, you've never seen him with a smile on his face as often as he has had.
"That's because we're letting him operate in a manner in which I think he enjoys the environment and we get the most out of him."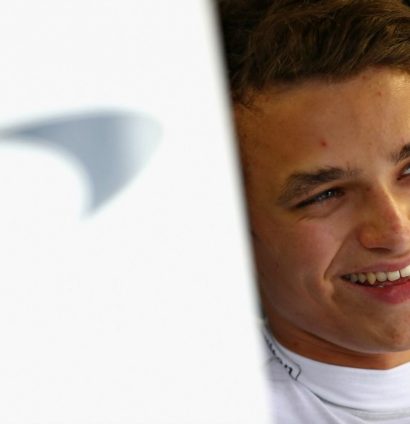 Brown was also asked how the incoming Lando Norris would be integrated into the team and said he was impressed with his mentality despite being just 18 years of age.
"I think each driver's different," he added.
"Some respond to you being very difficult to them, others respond because you need an arm around them. I try and create environment which is unique to each driver and how they operate best.
"Give them that environment: that's what we've done with Fernando, that's what we'll do with Lando.
"He's very mature for his age in the racing environment. He's quite relaxed, you don't see him get nervous, I don't see any anxiety out of him.
"The way I saw him do free practice on in Monza, his build-up to that was kind of no different than I'd seen in Formula Three.
"I think he's got a really good temperament for Formula 1.
"What that tells me is I don't think he'll be rattled easily by adversity which no doubt he will have at some point."
Follow us on Twitter @Planet_F1 and like our Facebook page.