AlphaTauri's chief engineer wants fewer Red Bull parts for next year's AT04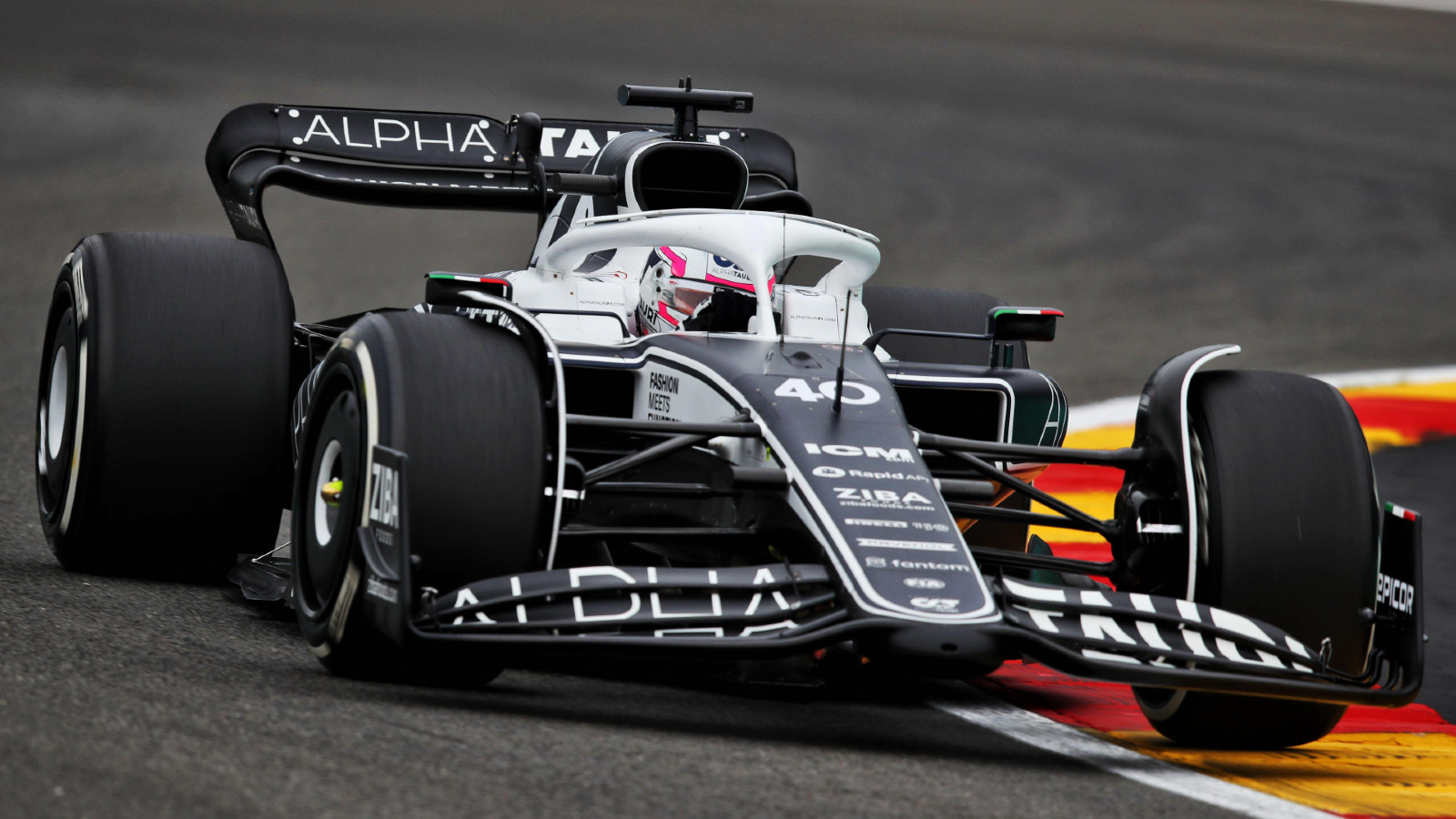 Expect next season's AlphaTauri AT04 to be a very different car to the Red Bull RB19, with the junior team keen on buying fewer parts to give them greater design freedom.
The various parts of the Formula 1 cars are divided into listed parts. The IP is owned solely by the team, transferable parts – the team holds the IP but can supply the part to other teams – standard supply and open source.
AlphaTauri draw heavily from Red Bull's transferable parts list, which in years gone by was called non-listed parts, taking the senior team's suspension, gearbox and hydraulics.
But while that comes with a cost benefit, it has a knock-on effect when it comes to the design of the AlphaTauri car.
Instead of having a rear suspension specifically designed for the AT, the team have to design the chassis around the suspension they are given.
That means less design freedom – something chief engineer Jonathan Eddolls is hoping to get back with next year's AT04.
"For example," Eddolls told Auto Motor und Sport, "we like to define our aerodynamics based on certain parts underneath it.
"But if we take components from them, we don't get information about the final design until very late.
"That can then in turn influence our aerodynamics because we work with others' calculated shapes.
"After a year, we have gained a lot of experience with the new cars. We know which window it works in. This means we no longer have to be as flexible with certain components, which saves us weight.
"There are some things we are doing differently now because we know how these cars, these tyres and these regulations work."
He does, however, acknowledge receiving parts from an organisation of Red Bull's strength comes with benefits.
"Red Bull have very different possibilities in the work processes," he said.
"How quickly they develop and produce a part is simply phenomenal. They can keep everything open to the last minute, which is really fantastic."
Very few wings in AlphaTauri's 2022 campaign
The 2022 season was one of the most disappointing AlphaTauri have had in recent years, the team finishing second from last in the Constructors' Championship.
Points were hard to come by and there was not a podium in sight, with Pierre Gasly missing out on a top-three finish for the first time in three seasons.
The team cited issues early in the championship for their problems, reliability hampering their progress with Franz Tost saying they were "two steps behind" and just could not catch up.
It remains to be seen if having more AlphaTauri parts on the AT04 could benefit the team as there is a lot to be said about design freedom, especially in today's era of ground-effect aerodynamics in which the entire car has to be designed with the vortexes in the floor and the air flow they create in mind.
The team also have a new line-up with Gasly leaving for Alpine and Nyck de Vries replacing him. The Dutchman is approaching 28 but it will be his first season on the Formula 1 grid, leaving the team with little experience from which to draw.
Despite AlphaTauri's wishes for a better 2023, the Faenza-based team may actually find life a bit more difficult.
Read more: Conclusions from the F1 2022 season: Max Verstappen unstoppable, Ferrari's failure and more