'Big' Singapore upgrade set to fire Red Bull's new plan to life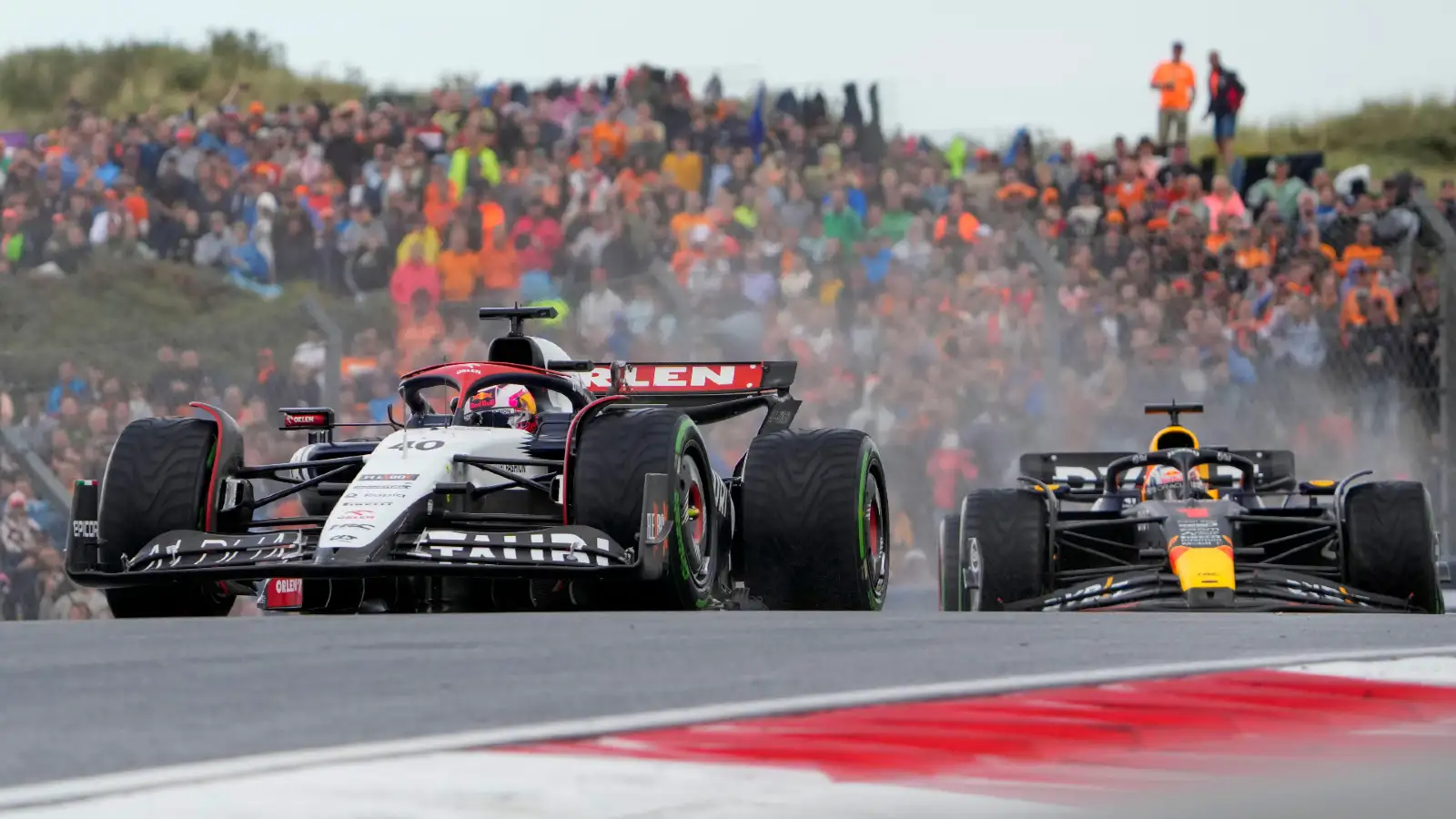 Red Bull's dominant ground-effect concept might yield more success as AlphaTauri's significant upgrades for Singapore are introduced.
Since the start of the 2022 season, Red Bull's concept with their RB18/RB19 has been the clear leader as the Milton Keynes-based team have romped to win after win, and are closing in on securing both titles once again this season.
While there were plenty of different approaches taken by other teams at the start of '22, convergence has been a key topic as rivals have abandoned their own concepts in order to switch to Red Bull's, or at least attempt to emulate it as closely as possible.
AlphaTauri set for major concept change
Red Bull's second team, AlphaTauri, had set out with their own design philosophy for the ground-effect era but, unlike the senior team, have met with precious little success.
While Red Bull romp to the titles, their second team are currently last in the Constructors' Championship and have scored just three points in 14 weekends of racing.
AlphaTauri are set for a revolution for 2024, with a name change and new sponsors coming on board, while long-time team boss Franz Tost will retire and hand over the reins to new team boss Laurent Mekies and CEO Peter Bayer.
Between now and the end of this season, AlphaTauri will also have to get used to a new car concept, with Bayer confirming to PlanetF1.com that they will converge on Red Bull's design philosophy with a major upgrade coming to the AT04 at the Singapore Grand Prix this weekend.
"There are no quick gains," Bayer told PlanetF1.com in an exclusive interview about how AlphaTauri will work more closely with Red Bull going forward.
"I mean, this year, we've seen some amazing changes in the results scheme, when suddenly Aston Martin popped up, and then suddenly McLaren popped up, but I think that's really down to the fact that they all understood that what Red Bull Racing did in terms of design philosophy is the right one with this new downforce element which everybody is following.
"We actually have a big upgrade coming for Singapore, which will follow the same philosophy so everybody's closing in on that and then I think next year will be extremely close."
Asked whether the philosophy change will mirror that of Red Bull's RB19, Bayer confirmed that will be the case.
PlanetF1.com recommends
Where does the Red Bull RB18 rank among the most dominant F1 cars in history?
F1 team principals' rich list: Net worth figures revealed for Wolff, Horner and more
AlphaTauri set to collaborate more closely with Red Bull
While critics of Red Bull are often loathe to recognise the fact that the current rules prevent sharing of resources, intellectual property, and even ideas, AlphaTauri's autonomy as a team has resulted in them slipping backward in the sport at a time when the parent company is otherwise dominating the sport.
Far from exploiting potentially grey areas in the regulations, AlphaTauri haven't even used all the permitted components that are available to them, with Bayer confirming there will be greater collaboration between Red Bull and his team going forward.
"With the cost cap, and the technical regulations, you almost can't be like a sister or brother team – you have to be a Formula 1 team," he said.
"We need to grow through that process of growing up, going through adolescence, and start walking on our own feet. Obviously not in contradiction with getting support from our family, and I think that's really what we're also supposed to achieve. That's what we want to achieve, we can still exploit the technical collaboration because we haven't done that in the past.
"It's well known by now, but, if you think about the importance of the suspension nowadays, and that we're not using the suspension – which we are allowed to use – it simply was a mistake."
Read Next: Exclusive: Christian Horner reveals thoughts about joining rival Formula 1 team