AlphaTauri latest team to reveal 2022 car name
AlphaTauri have confirmed the name their 2022 car will be known by – and have opted against going for anything original.
Pierre Gasly and Yuki Tsunoda will, therefore, be driving the AT03, which signifies it being the third year since the Red Bull-owned team's change of branding from Toro Rosso.
Of course, while the chassis name is merely tweaked to the extent of just a solitary digit, there is a significant difference in that the AlphaTauri will no longer be a car with what is officially a Honda power unit.
Instead, it is now an AlphaTauri-Red Bull, although Honda are still providing assistance to the new engine operation set up by the Austrian energy drink giant in Milton Keynes while the transition takes place following the Japanese manufacturer's withdrawal from F1.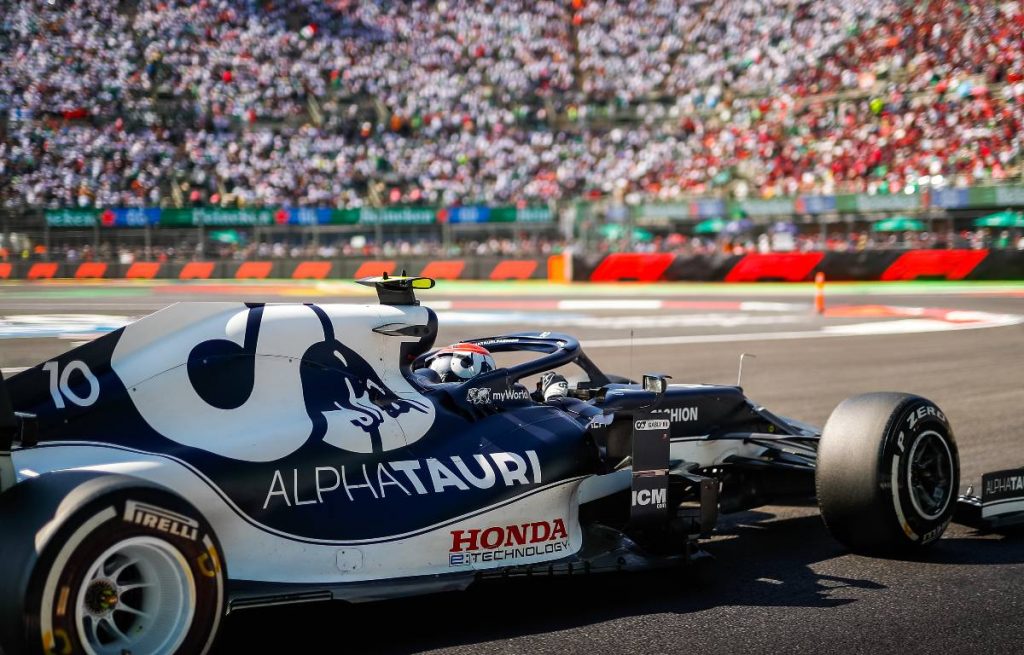 There is little in the way of surprises in terms of the other car names that have been declared so far ahead of the 2022 campaign, although Alfa Romeo have taken an alternative approach that was first revealed before last season.
The Swiss-based team leapt from the C39 in 2020 to the C41 in 2021 and have now rewound back to the C40 for 2022.
This is because Alfa Romeo had already begun work on the all-new C40, to reflect the sport's big regulation changes, when the decision was taken to delay the implementation of those rules by a year until 2022.
Therefore, they used C41 for last season's car and chose to stick with C40 for the 2022 challenger that will be driven by a completely new line-up of Valtteri Bottas and the season's only rookie, Guanyu Zhou.
Elsewhere, four teams – Alpine, Aston Martin, Ferrari and Williams – have yet to confirm their chassis names, although the Scuderia have stated they are dropping the sponsorship of Mission Winnow from the team's official title.
Haas have announced the VF-22 (compared to the VF-21 in 2021), McLaren the MCL36 (MCL35M), Mercedes the F1 W13 (F1 W12) and Red Bull the RB18 (RB16B).
AlphaTauri face 'most difficult' year with budget cap
Franz Tost has revealed AlphaTauri are facing their most difficult year under the budget cap.