Alpine concede Aston Martin 'caught everyone by surprise' with huge 2023 leap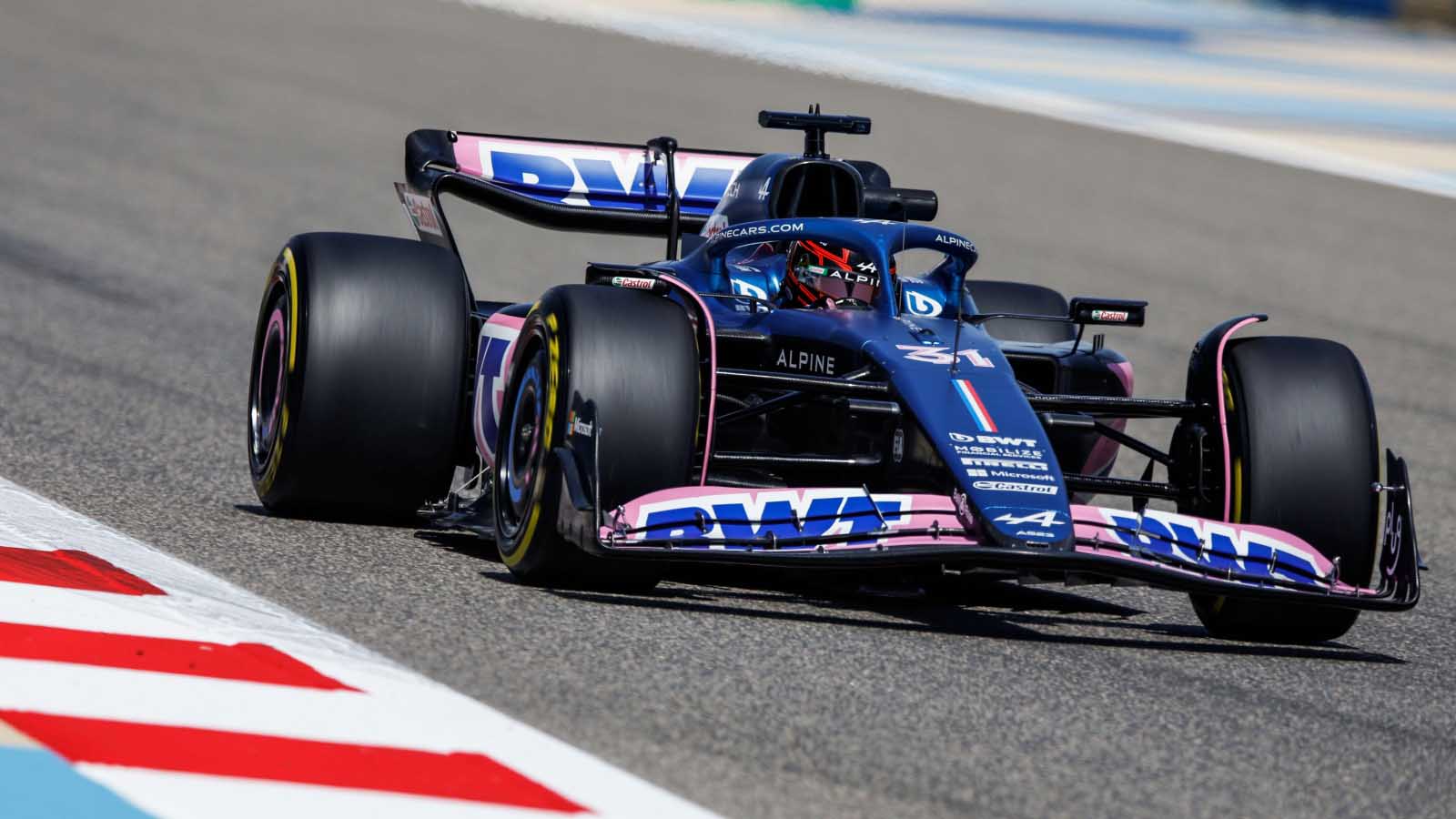 Second in the championship and the only car to join the Red Bulls on the podium, Alan Permane admits Aston Martin's huge leap forward has "caught everyone by surprise", Alpine included.
Off the pace in the early part of last year's championship, Aston Martin introduced a B-spec car that was dubbed the 'green Red Bull'.
It resulted in an uptick in the team's results, Aston Martin scoring in 14 of 17 races, but it was by no means enough to put them in the fight for best of the rest. They finished the season in seventh place with 55 points, 118 behind Alpine who secured fourth place.
This year, with Aston Martin again going down the Red Bull route, the tables have not just turned, they've been turned on their heads with Aston Martin up in second place in the Constructors' Championship after two races.
The Silverstone team has scored 38 points, 30 of those coming from Fernando Alonso's back-to-back podiums, to sit ahead of traditional big three teams Mercedes and Ferrari. As for Alpine, they're P5 with only eight points on the board.
"It's not satisfying that we're not where we want to be in terms of pace," the Alpine sporting director told Autosport. "We want to be a bit quicker than that, up fighting those guys.
"I think we are closer to Ferrari and closer to Merc than were last year. I haven't really had a good analysis of it yet, but I'm sure we're closer to Ferrari, because at this time last year, they were fighting for wins."
PlanetF1.com recommends
Jeremy Clarkson's most outrageous F1 quotes: Lewis Hamilton and Max Verstappen be warned
'Oscar Piastri rejecting Alpine one of the most astonishing decisions by an F1 rookie'
Alpine reveal F1 rivals blocked attempt to reduce Pierre Gasly's race ban risk
'Aston have caught everyone by surprise'
But even if they are closer to Ferrari and Mercedes, those teams are now trailing Aston Martin, the only team to join Red Bull on the podium.
Alonso was third in Bahrain and again in Saudi Arabia, his points tally up to 30, just 14 behind championship leader Max Verstappen. Alpine's drivers are 10th and 11th with Esteban Ocon and Pierre Gasly both on four points.
Permane says the huge step forward with this year's AMR23 has "caught" all their rivals unaware.
"Obviously, Aston have made a huge leap, and we're fifth quickest team, which is not where we want to be," he added.
"Our target was to be closer to third place. That isn't the case at the moment. Actually, it may be, because if you say Mercedes is the third-quickest team, maybe we're closer to them than we were last year.
"But it's not good enough. It's not where we want to be, and I think Aston have caught everyone by surprise by the jump they've made."
'We know what we need to do to close the gap in front'
As for their drivers, Ocon accepts Alpine haven't started the season as they'd hoped with his best result a P8 at the Saudi Arabian Grand Prix, but he believes they are heading in the right direction.
"We can see that we're making steps in the right direction towards our goals, but it is also clear that we are not where we want to be right now," he said.
"I know the trackside team and everyone at the factories are working flat out to take the fight to our competitors further up the grid.
"We will keep working hard collectively to see where we can improve as every tenth of a second will be key this year."
He added: "We know what we need to do to close the gap in front.
"There's definitely still learning to be done, but we've debriefed together following the test and the first two races and we've clearly identified the areas where we need to improve.
"I was in Enstone last week on the simulator and I visited various departments. I'm pleased with what we have in our development plan with upgrades coming around the corner.
"Right now, we're focused on this weekend as we head back to Melbourne where we aim to have another double points team result."