Alpine CEO Rossi has one eye on 'best ever' 2022 car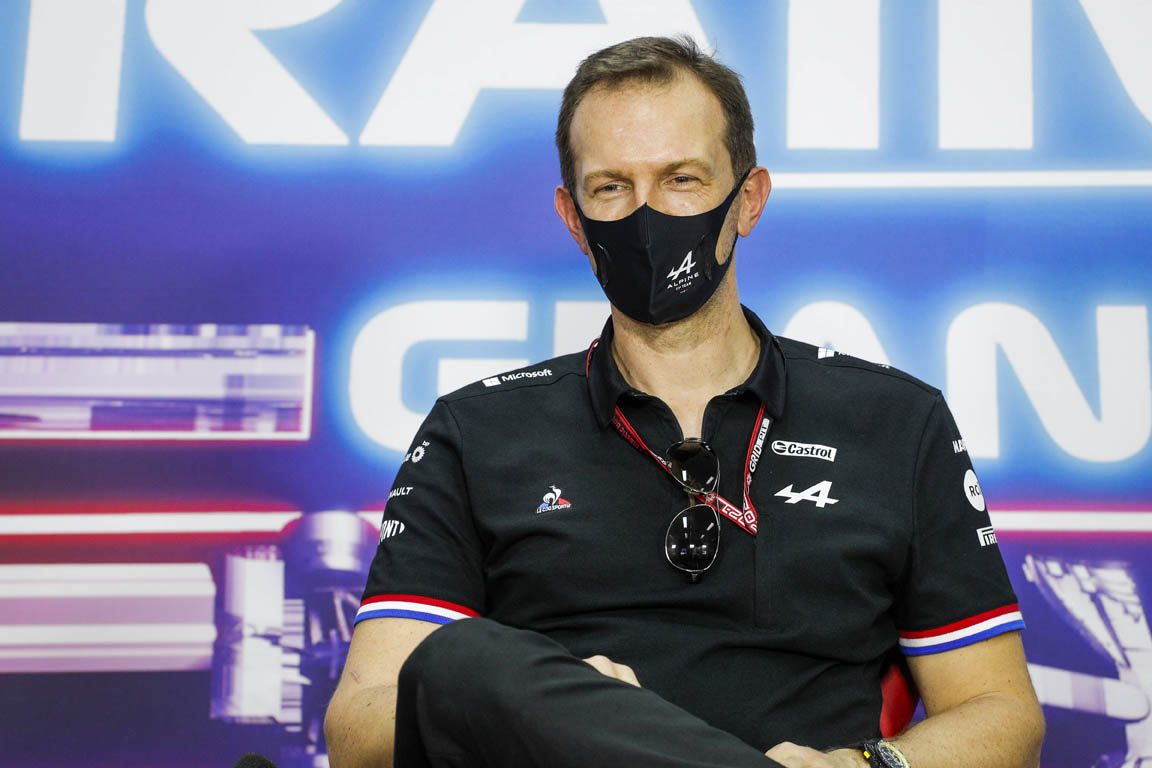 Laurent Rossi already has his eyes set on improving Alpine's fortunes in 2022, despite the 2021 season being just one race old.
With the large-scale regulation changes coming at the end of the year, every team on the grid will already have one eye on next season's car and aiming to be competitive from the off.
The CEO of the French outfit is confident of overseeing his team as they aim to move up the grid, but admitted this season's car may play second fiddle to what's to come next year.
"What we want to do is carry on building on what we've done. We know more or less that we've reached the end of this car anyway," Rossi told Formula1.com.
"We'll extract as much as we can from this car, use this to also fine-tune the operation and organisation and, in the meantime, make sure we build the best ever car for the next regulations."
Structural changes have taken place within the team over the course of the season, most notably with Rossi replacing Cyril Abiteboul at the head of the team as they changed from their Renault marque over the winter.
One down. 22 to go! #BahrainGP pic.twitter.com/A9m4lYIYF7

— Alpine F1 Team (@AlpineF1Team) March 29, 2021
Get the new look Alpine merchandise via the official Formula 1 store
The team's new CEO is pragmatic about Alpine's chances this season, but he's feeling optimistic for the future with the people who have joined the team – albeit using a slightly odd analogy…
"The team back in Enstone has changed quite a bit in the last few years, working with a car that has kind of reached its limits. It's a good car – not the best car, we can see it – but it's a good car," Rossi continued.
"The team in place now is a different set of people – not all of them, there are tons of people that are very good – but there's been a bit of a change.
"Marcin [Budkowski, executive director] came in, and started to put his touch on the team. We hired a couple of high-profile engineers, so we're very confident that this new mayonnaise, if you will, will taste good next year.
"We have a plan, we have a vision. When I arrived I spoke to Marcin, he laid out a pretty clear roadmap for the team. I went to the engineers and I realised they were all pretty much aligned with him.
"That gives me a lot of confidence, because there's a plan in place.
"We have a two-time World Champion who's going to bring the expertise in. I think we're on the first step of a long journey, but I'm very confident."
Follow us on Twitter @Planet_F1, like our Facebook page and join us on Instagram!