Alpine told they made 'big, big mistake' with interim boss 'lamb to the slaughter'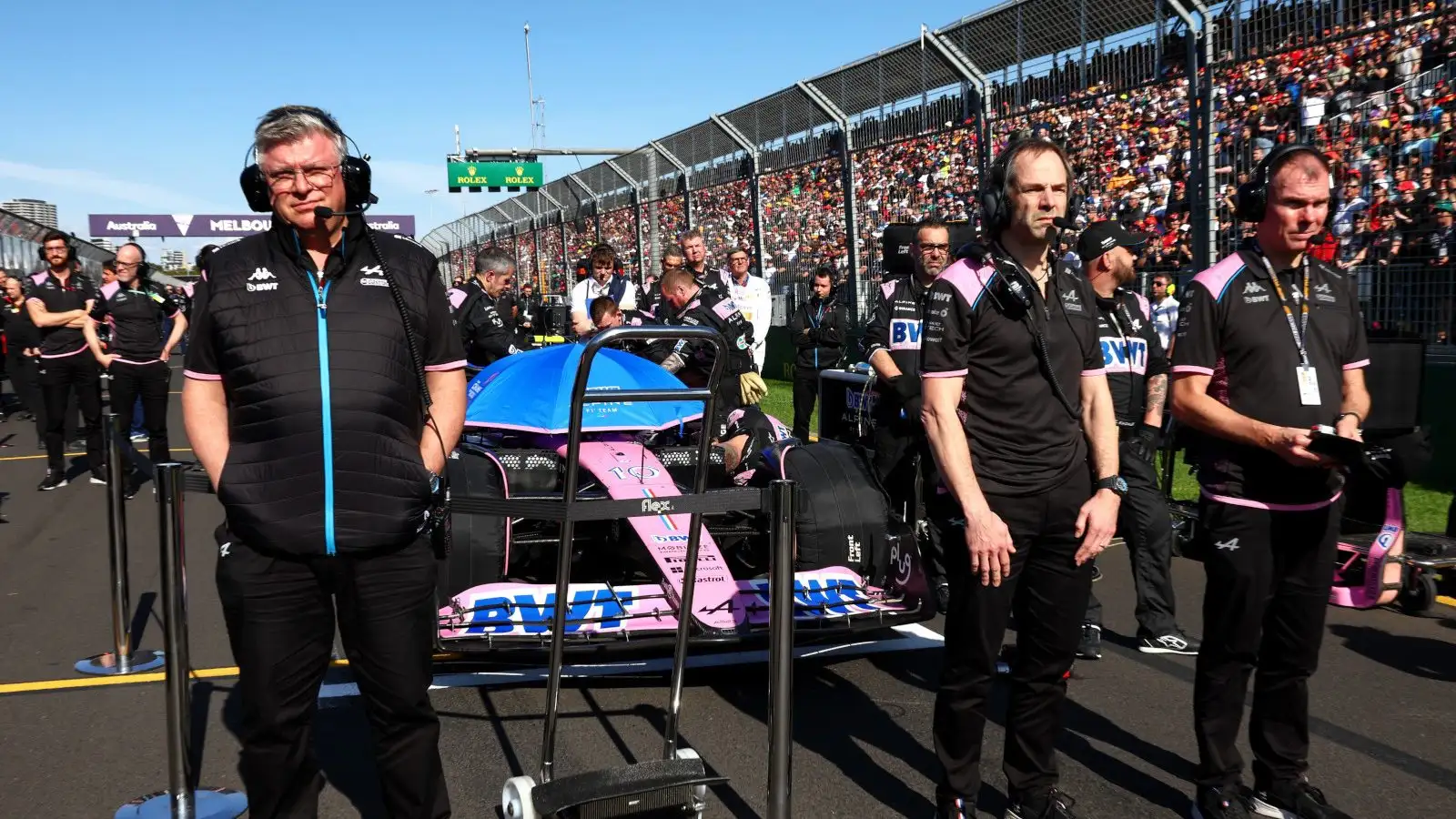 Former F1 team boss Paul Stoddart has questioned whether Alpine "thought this through" as they axed Otmar Szafnauer and Alan Permane last Friday, the same day they lost Pat Fry to Williams.
Alpine shocked the Belgian Grand Prix paddock when they announced on the Friday of the final race before the summer break that it would be team principal Szafnauer's last grand prix with the team, having joined from Aston Martin 18 months prior.
That they also parted ways with sporting director Permane, an Enstone stalwart who had spent 30 years with the team, was an even bigger shock.
Paul Stoddart warns Alpine of a 'big, big mistake'
The team hadn't even lined up replacements as they confirmed Alpine Motorsports vice president Bruno Famin as the interim team boss with Alpine academy director Julian Rouse named interim sporting director.
In fact, the only smooth transition was Fry will be replaced by technical director Matt Harman.
Former F1 team boss Stoddart has labelled it a "big, big mistake", saying Famin, who only joined Alpine in F1 in 2022, will be a "lamb to the slaughter".
"I have known Otmar Szafnauer for 20 years and know what it is like to be a team principal and the pressures you are under and the things you do that people don't even see you do," Stoddart said in his latest Racingnews365.com column.
"Alpine has made a big, big mistake. To effectively get rid of the top management, I can't see the sense in that, and also don't know who they have recruited to take over.
"By all accounts, the new interim team principal Bruno Famin has no experience. When he walks into his first meeting of the Piranha Club, it'll be like a lamb to the slaughter.
"I just don't get it. Otmar is a sharp operator, with decades of experience. To do it the way they did, in the middle of a race weekend, from a PR point of view, I couldn't think of anything worse.
"I was really disappointed to see that and thought Alpine would have had more sense.
"Maybe they have their reasons, and maybe further down the road, something will become clearer, but I certainly don't see it at the moment."
PlanetF1.com recommends
Otmar Szafnauer sacking: A victim of McLaren and Aston Martin surge?
F1 team principals' rich list: Net worth figures revealed for Wolff, Horner and more
Paul Stoddart perplexed by Alpine's timing
The Australian reckons Alpine brought unnecessary attention to the situation by making their announcement on Friday instead of holding off for a few days.
"They could have done this during the summer break, it would have passed without too much attention and when you get rid of someone, it is nice to know who is coming in, that there is a bit of a thought process behind it," he added.
"So far, I've not heard anything that tells me they've thought this through, and letting sporting director Alan Permane go as well. Why would you do something like that after 30 years?
"It's crazy. I don't get it. I don't think that history is going to judge this as a very sensible decision."
Alpine sit P6 in the Constructors' Championship, 40 points behind fifth-placed McLaren, and 134 short of their early-season target of fourth place.
Read next: Axed Alpine boss Otmar Szafnauer speaks out on the tweet that never was