Alpine welcome 'line in the sand' over black-and-orange flag changes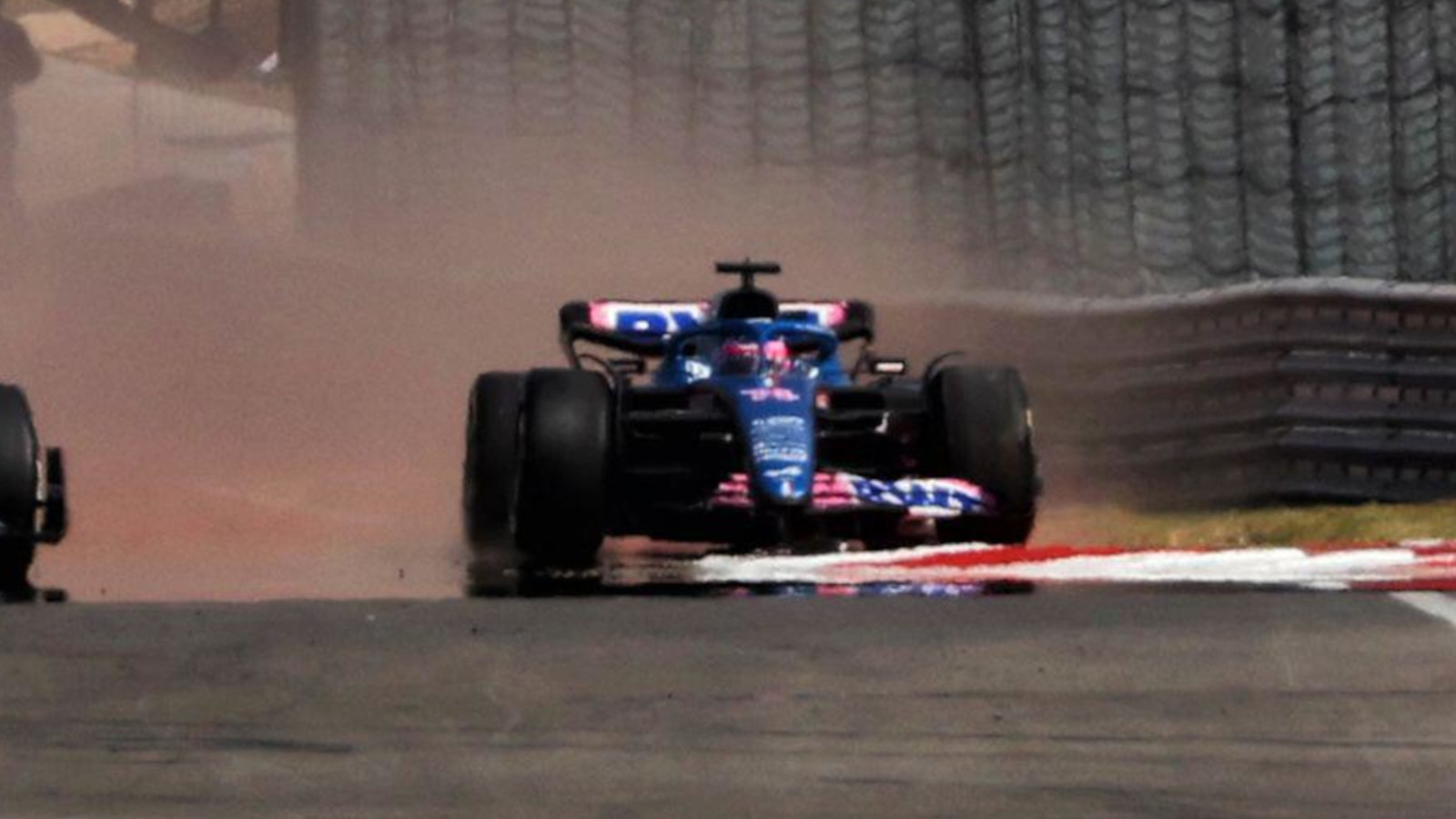 Alpine sporting director Alan Permane has welcomed the more liberal approach promised by the FIA regarding F1 cars racing with damage.
The issue came to the fore at the United States Grand Prix where Fernando Alonso and Sergio Perez both drove damaged cars and did not attract any action from Race Control, by way of the black-and-orange flag being shown to mandate a pit-stop for repairs.
It did not escape Haas' notice though and they protested against both drivers. The protest against Red Bull failed but the Alonso one was upheld, before a counter-protest arrived from Alpine and when told they had a right to review, due to Haas having missed the official protest deadline, the original result was reinstated and the Spaniard returned to P7.
Haas launched the protests to make a point to the FIA because Kevin Magnussen had been shown the black-and-orange flag three times this season due to a loose front wing endplate.
In Alonso's case at Austin it had been a dangling wing mirror, but it has now been reported the FIA will be less hasty to wave the black-and-orange flag and leave more to the teams' discretion about whether a damaged car is safe to be on track or not.
Permane, during a Mexico City Grand Prix press conference, confirmed discussions on the matter had taken place with the FIA and explained how the new procedure would work.
"We felt that the punishment of 30 seconds after the race for his wing mirror falling off didn't really match the crime…" #F1https://t.co/sTIOb5L1nG

— PlanetF1 (@Planet_F1) October 29, 2022
"From here onwards, small damages like the mirror, like the front wing endplate, if it's non-structural, like a brake duct – something like that will not be considered to be a black-and-orange flag offence," said Permane.
"This is still ongoing and I'm sure at the technical advisory committee and the sporting advisory committee, we'll discuss it more. But a line in the sand has been drawn."
The FIA personnel involved in the change are technical delegate Jo Bauer and head of single-seater matters Nikolas Tombazis.
Permane said there had been "very positive discussions with the FIA technical department" and there was agreement that "things have gone too far".
"I don't want to speak for Jo or Nikolas about what our discussion yesterday was, and we've had some texts from them this morning specifically, saying the loss of a mirror wouldn't be considered a black-and-orange flag," added Permane.
"I think if we adopt these guidelines from this weekend (Mexico) onwards, we've got a sensible place."
Read more: FIA reportedly set to reduce black-and-orange flag usage after recent controversy