Alpine's computers haven't pinpointed why Alonso was so fast in Canada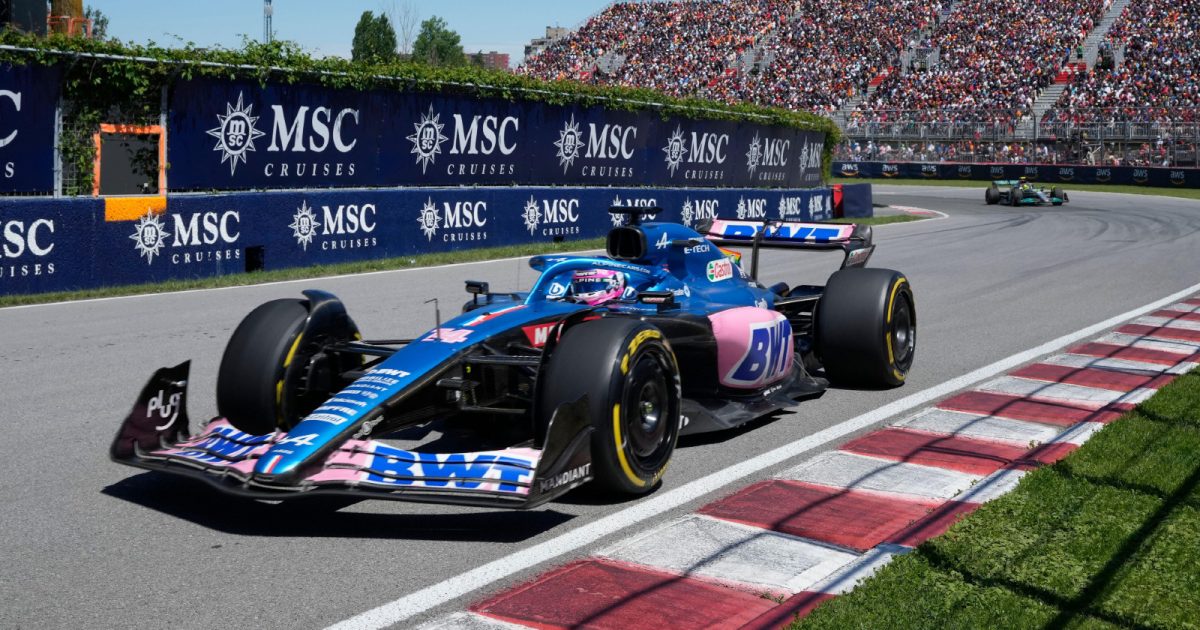 Alpine team boss Otmar Szafnauer has said the team's computers are yet to figure out how Fernando Alonso was so fast during the Canadian Grand Prix weekend.
Alonso was one of the stars of the weekend in Montreal, with the two-time World Champion clinching a front-row start during qualifying to line up beside pole-sitter Max Verstappen.
Alonso had been consistently towards the front throughout qualifying, as well as the practice sessions, meaning the Spaniard was left very frustrated after an early-race challenge for a podium place fell away as he encountered an engine issue.
He would cross the line in seventh place behind Alpine teammate Esteban Ocon, only to be demoted to ninth due to a post-race time penalty of five seconds due to his weaving in defence against Valtteri Bottas on the back straight on the final lap.
An annoyed Alonso could be heard on team radio requesting a position swap with Ocon towards the end of the race, having only lost out due to the timing of a Safety Car, with the Spaniard commenting that he had "been quicker all weekend".
Indeed, so quick had Alonso been, that Alpine were left confused by the situation. Having placed his Alpine in second place on the grid, seemingly way above the car's potential, Szafnauer said the data had to be examined closely.
"It's a very good question," Szafnauer told AS.com, when asked about where Alonso had plucked the lap time from.
"With all the computers we have, and there are many, we are still trying to understand the differences. Part of the reason is that he was great in the rain, but he had already been quick on Friday.
"It wasn't just Saturday. Another part is the circumstances, the track is drying up and there are many variables."
With Alonso's pace curtailed by a mid-race reliability issue in which his engine appeared to be sapped of outright power, Szafnauer explained on Sunday that he believed the issue to be related to an air leak.
"I'm not sure it only happened to him," he said. "Although it looks like it. Fernando had a problem, a leak in the power unit, fortunately it was not so serious that he retired."
Having been overcome by the two Mercedes drivers during the course of the race, Szafnauer stressed the need for the team to be realistic about the relative performance of the A522 in dry conditions.
"The pace of the car in the rain was good. In the dry, we thought that we wouldn't be as fast as Ferrari and Red Bull, but that we would be with Mercedes. Then they overtook us.
"But we must be realistic, we are not going to finish third in the Constructors' Championship. I hope we can fight again with Mercedes, it's a couple of tenths. The engines are even and the difference is in the aerodynamic load."