Alpine set sights on fighting Mercedes as in-season developments arrive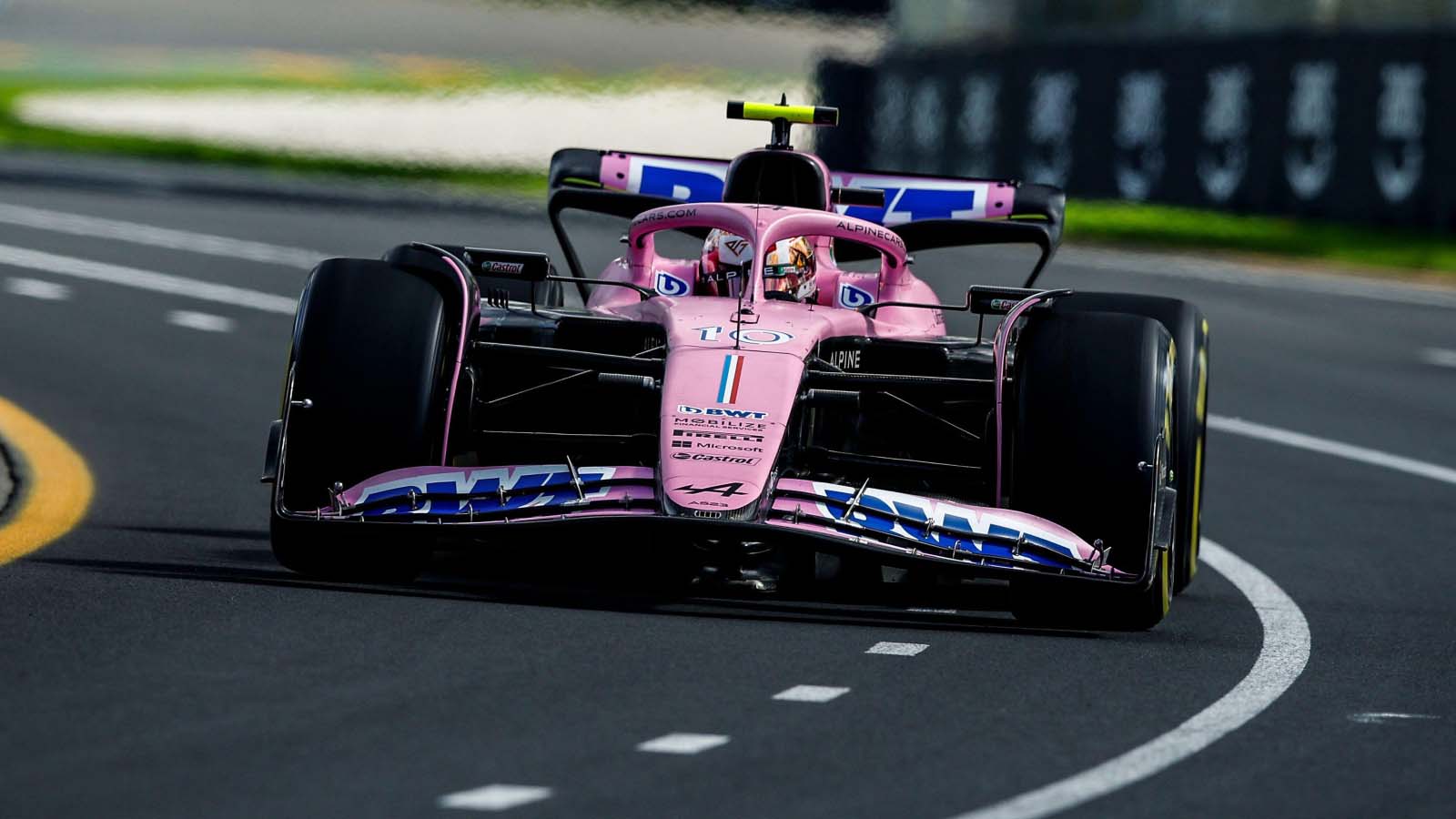 Alpine team principal Otmar Szafnauer is confident the team will be able to fight against Mercedes as the season progresses, with significant upgrades in the pipeline.
It has been a mixed start to the season so far for Alpine, with Szafnauer admitting they were "comfortably the fifth fastest team" at the Saudi Arabian Grand Prix last time out, with Aston Martin's developments having seen them leapfrog several of their rivals compared to last season's pecking order – Alpine included.
Esteban Ocon and Pierre Gasly both have four points apiece, though the team came into the year holding ambitions of moving closer to the front of the field, and that remains the case for their team principal.
Additional reporting by Michael Lamonato
Alpine brought a minor upgrade with them to Melbourne this weekend, a tweak to their Halo being the sum of their new parts on the A523, but Szafnauer confirmed more sizeable changes are due for when Formula 1 returns from its four-week hiatus in Azerbaijan at the end of April.
That package, combined with what they are looking to bring to the following race in Miami, is what the Alpine team principal hopes can put them in the hunt with the chasing pack behind Red Bull, with Mercedes locked in a tight battle with Aston Martin and Ferrari to see who can be 'best of the rest' on early evidence.
"That we think we can fight with them," Szafnauer said on Friday when asked if they can battle Mercedes in the coming races or if they will be too far ahead.
"We do have a decent sized upgrade coming for Baku, and then a little bit more only a week later in Miami, so we continue to push the upgrades out.
"I mean, the important thing is that they all work when we put them on the car and we have good correlation with our simulation tools.
"We had good correlation last year, if that continues and we continue to push the upgrades, I think we will take that development fight over the over the season to the others around us."
PlanetF1.com recommends
Ferrari and Mercedes hold off on upgrades in Melbourne ahead of planned changes for Europe
FIA issue clarification over 'worked on' regulation during pit stop penalties
Watch the Australian Grand Prix weekend ad-free with F1 TV Pro!
One team Alpine will have to fight in the development war is Mercedes.
Mercedes confirmed they are making significant changes to the concept of the W14 over the coming races, team principal Toto Wolff having admitted they took the wrong path with their car upon seeing the advantage Red Bull have at the front of the field. But how much performance that will bring remains to be seen.
Asked about Mercedes specifically and if Alpine will be able to keep up with their rate of development, Szafnauer said the team will focus on themselves, and is confident in their abilities in pulling themselves closer to those in front.
"Well, we're going to develop at the highest rate possible for our team, and it's really hard to know what they [Mercedes] will bring," he admitted.
"Last year, if I look back, I think our development rate was pretty good, and if we can keep up the same this year, I think we should over the year get closer.
"Really hard to know, as you know, it's a relative game. I know what we've got coming out, what I don't know is what they have coming."