Alpine consulted Esteban Ocon before signing long-time rival Pierre Gasly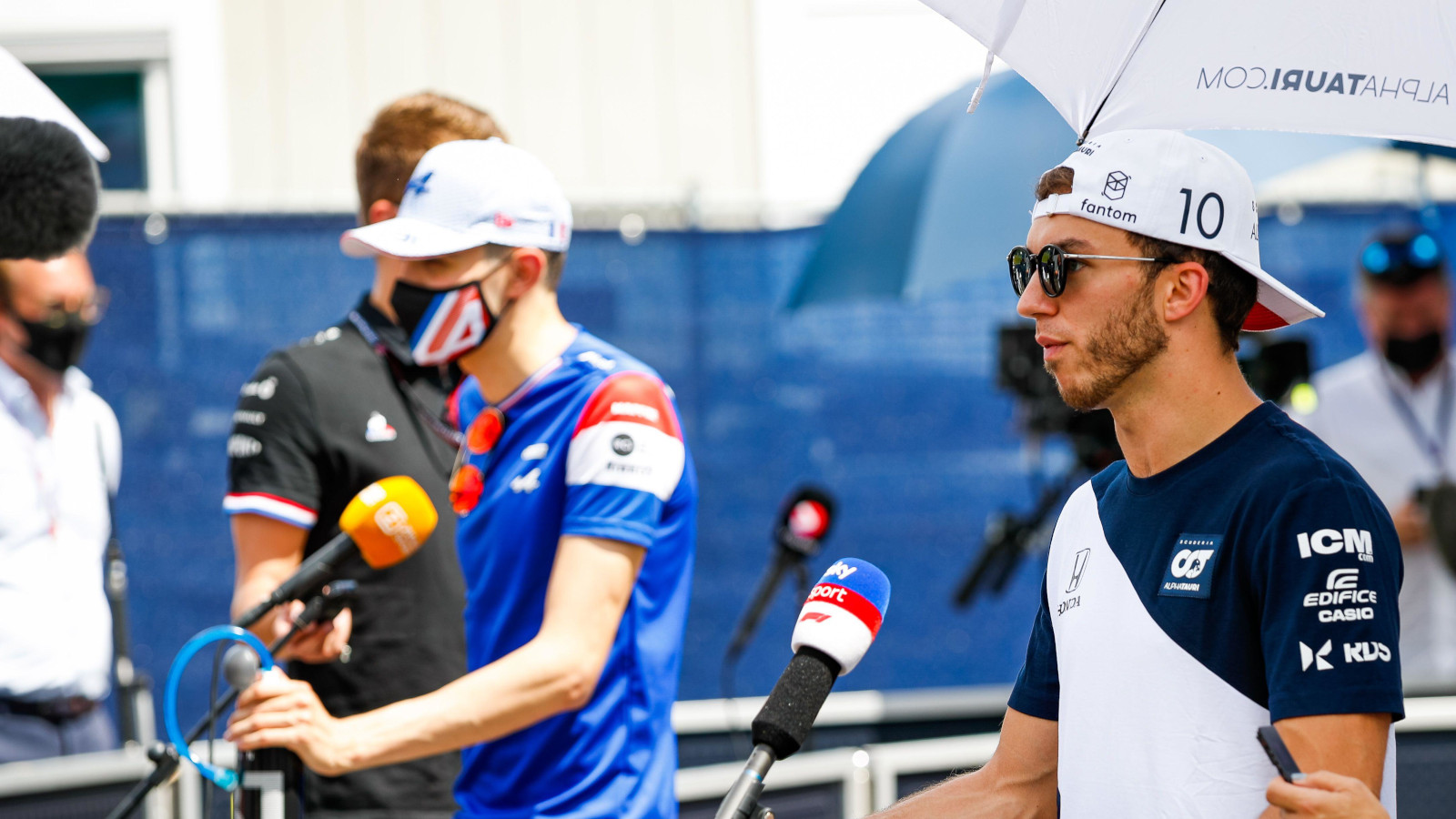 Otmar Szafnauer has revealed he spoke with Esteban Ocon before signing his long-time rival Pierre Gasly, the Alpine team boss confident there will be "no issue working together".
Ocon and Gasly are not friends, at least not anymore.
Growing up together in the French junior motor racing ranks they often went head-to-head, neither particularly enjoying losing.
It eventually saw a friendship turn into a rivalry, with pundits warning off Alpine when rumours began to do the rounds they were keen on signing Gasly as Ocon's 2023 team-mate.
In need of a new driver for next season having lost Fernando Alonso and Oscar Piastri within 48 hours, Alpine turned their attention to AlphaTauri's Gasly.
Team boss Szafnauer not only had to negotiate his Red Bull exit but also ensure the two drivers could work together.
He spoke with both Ocon and Gasly about their relationship before putting pen to paper, confident they are "professionals" who will get the job done.
ok but in honour of Esteban Ocon and Pierre Gasly becoming teammates let's throwback to when they posted the same picture but cropped each other out pic.twitter.com/MgBTn3L5te

— nic 🏁 (@nnicolef1) October 7, 2022
"We made an informed decision," the Alpine team boss told the media at the Suzuka circuit.
"That means talking to the entire team, including Esteban beforehand, to make sure that if we did make a decision, it's a team sport and we have to be able to work together and optimise.
"Esteban was very supportive, Pierre as well. They are professionals and they have no issue working together."
The 58-year-old says ideally the new team-mates will go back to being friends, but as long as they are "professional" it is all good with Alpine.
"Hopefully, the friendship will rekindle," Szafnauer continued.
"They were friends at one point but from a professional perspective, they are both very happy to work with each other."
Ocon took to social media to welcome his boyhood rival to the team.
"We were just two little kids from Normandy with an impossible dream," he said. "Welcome to the Alpine family, Pierrot, let's make our team and our country proud."
Last month, when asked about the Gasly rumours, Ocon insisted he would be okay with his compatriot as his team-mate.
"We have respect for each other," Ocon told Autosport of his current relationship with Gasly. "I think that's the important thing."