Alpine defend their unusual managerial set-up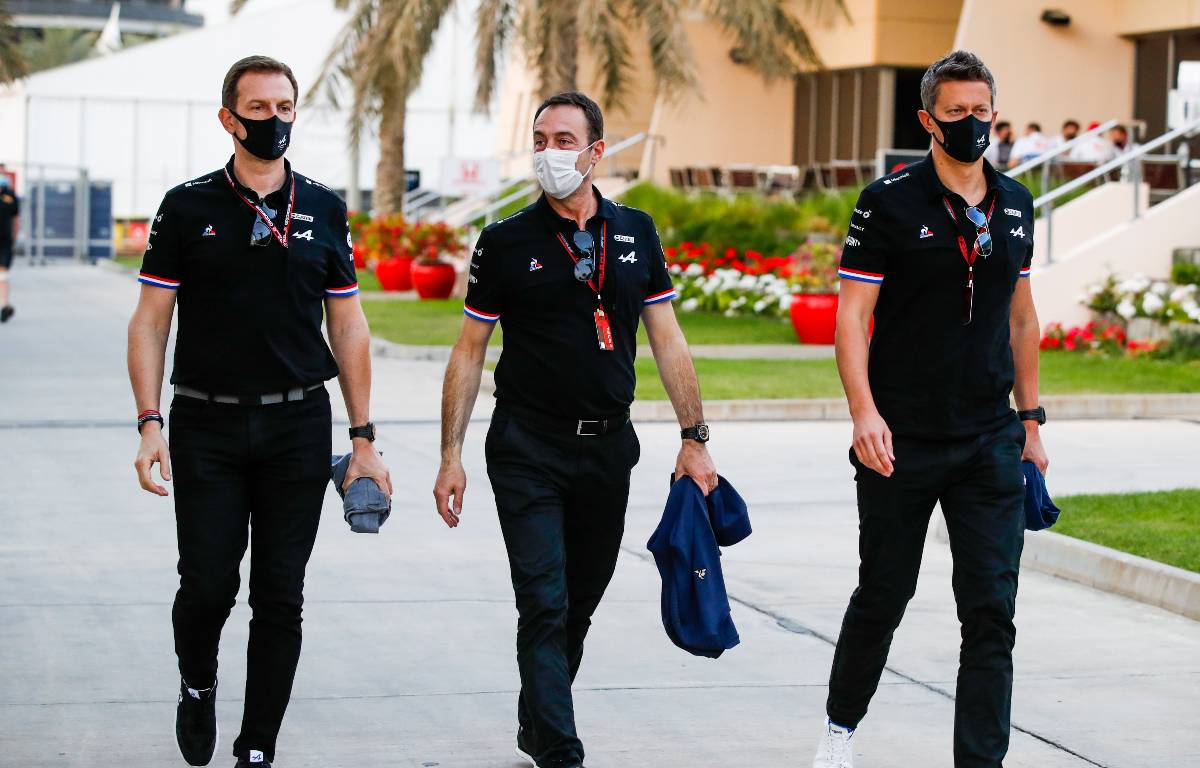 Laurent Rossi has refuted any notion that too many cooks might be spoiling the broth at Alpine.
Whereas some Formula 1 teams have a minimal number of figureheads directing operations – Guenther Steiner at Haas being a prime example – Alpine have adopted a different approach this year.
When the team was rebranded from Renault last winter, out went team principal Cyril Abiteboul to be replaced by more of a committee in charge, headed by Rossi, the CEO, and also featuring executive director Marcin Budkowski and racing director Davide Brivio.
In addition, they have sporting director Alan Permane and a head strategist in Mathieu Dubois, each of them answerable to the head honcho of all – Renault's CEO, Luca de Meo.
Before the Hungarian Grand Prix, when Alpine were enduring a poorer season than last year, there were understandable suggestions that the new set-up might not be working.
But then the team, who are based at Enstone in Oxfordshire, England and Viry just outside Paris, achieved their first F1 victory as a constructor since March 2013 – badged as Lotus – when Esteban Ocon triumphed in Hungary, which clearly helped to validate their methods.
Torquing Point - The battle for fifth
Finley Crebolder and Charlotte Lines from Planet F1's Torquing Point podcast discuss the close battle for fifth between Alpine, AlphaTauri and Aston Martin as we reach the summer break.
"Before, we had one team principal whose role was to oversee the track and the factory. The reality was it was hard for him to do both. It's hard for anyone to do it nowadays," explained Rossi in an interview with the BBC.
"The responsibilities are well mapped. Of course, when you have three people, you have to divide yourself at the junction of some issues. [But] so far it has worked very well.
"We have a system in place for the race. The usual suspects are still in charge. Alan Permane is the sporting director. He knows his job very well. He is still the man running the show on the [pit] wall.
"There is still a strategy guy, Mathieu Dubois, who is also running the show, and the two of them make decisions. They just have on the technical side Marcin and on the track side Davide who can help provide a bit more senior decision-making if needed.
"But the truth is it very rarely happens and it works very well so far.
"I am overseeing all of this and I can divide myself in looking into operations and technical development when I need to, but also bring that into more business-oriented decisions."