Alpine reveal when they knew Ocon win was assured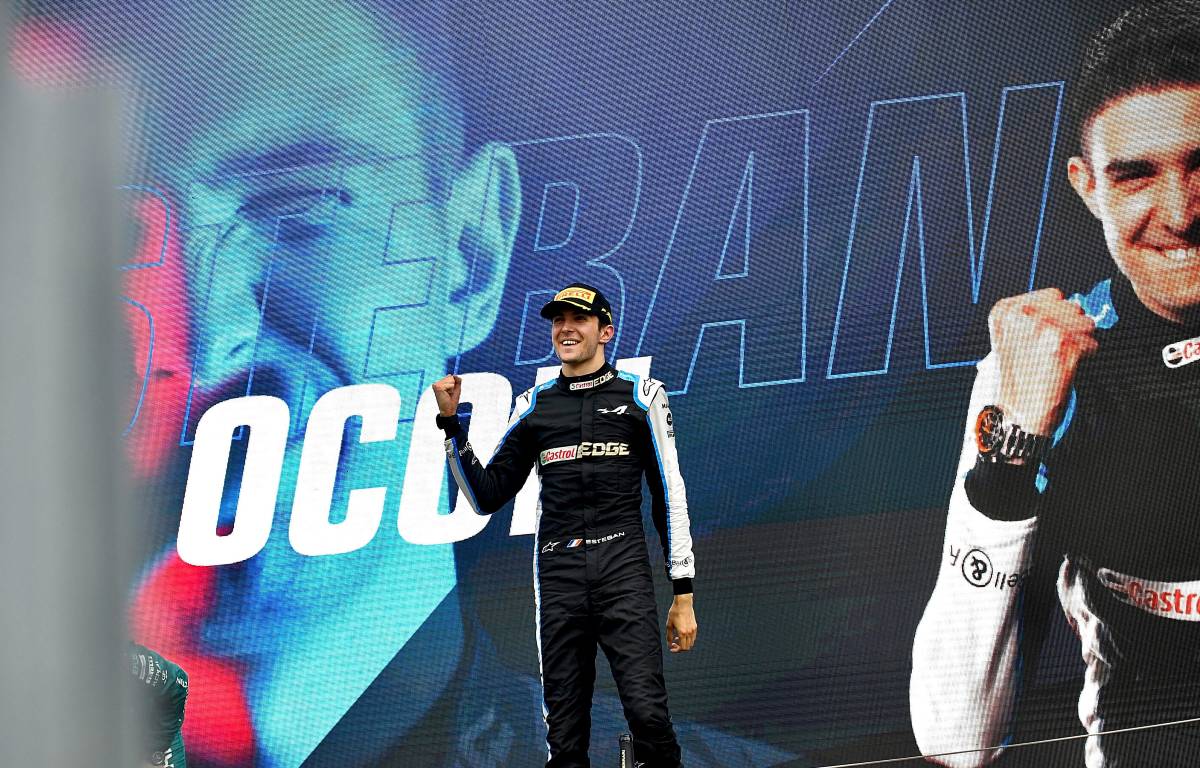 Marcin Budkowski has revealed Alpine knew they had Hungarian Grand Prix victory in the bag three laps from the end.
Esteban Ocon had been in command from the moment just after the restart when Lewis Hamilton dived into the pits for slick tyres a lap later than everyone else, realising it was wrong to stay out on intermediates with the circuit drying rapidly. The World Champion fell to the back of the pack as a result.
There were a couple of tricky moments for Ocon when he was challenged by Sebastian Vettel, but for the most part he looked to have that battle under control.
However, as the race approached its climax, there was a renewed threat from Hamilton. On fresh medium tyres, the Briton began carving through the field, but his march towards a potential victory was halted when he came across Fernando Alonso in the other Alpine who fended him off for several laps.
Eventually, as the counter ticked down, the French team, rebranded from Renault, knew they were on for their first Formula 1 triumph as a constructor since Kimi Raikkonen's win at the 2013 Australian Grand Prix when badged as Lotus.
Get the new look Alpine merchandise via the official Formula 1 store
It's home. 💙🇭🇺🏆#HungarianGP @alpinecars pic.twitter.com/mLSpRgv6aP

— Alpine F1 Team (@AlpineF1Team) August 2, 2021
"All of the strategy tools were showing us Lewis would come past before the end of the race and he would win the race," Budkowski, Alpine's executive director, told Motorsport TV.
"But the strategy tools are maths, they're statistics. They assume Lewis will pass slower cars and he did.
"But then he came across Fernando! And that was a bit of a mission. Every lap he was spending behind Fernando was delaying by one lap the moment Lewis was supposed to catch and pass Esteban.
"Three laps before the end, the line [in the data] kind of stopped crossing and we thought 'wow, we're going to win this!' And it was amazing.
"But when I think about it, the emotions are still there because until then we couldn't believe it, and at that stage we thought he's not going to make it if we're going to win this race."
Budkowski added that Ocon had done "everything right" on a day when the cards definitely fell in his favour, opening the door for his maiden F1 success.
"We asked him to save fuel for most of the race," said Budkowski. "He had to manage his fuel while defending against Sebastian [Vettel] and he did that absolutely perfectly.
"Statistically, we thought Lewis would pass Fernando and then pass Seb and then Esteban. But who knows, maybe Esteban would have kept Lewis behind as well? Maybe he wouldn't have needed Fernando?
"He kept Seb, albeit in a slightly slower car, behind for the whole race. Maybe he would have kept Lewis behind as well and won it.
"He didn't put a foot wrong. He did a great qualifying, he did a great race. He kept his head, managed everything. He did a stunning job and he absolutely deserved that win."