Alpine were wary about Fernando Alonso's age – 'it happened to Schumacher'
Despite losing Fernando Alonso to Aston Martin, Otmar Szafnauer stands by Alpine's decision to only offer the 41-year-old a one-year contract.
Alonso shocked the paddock, and his Alpine team, when he announced on Monday he will be leaving at the end of this season to join Aston Martin.
It seems the main reason for his departure was the length of contract Alpine were willing to offer him.
The team put a one-year deal on the table, telling Alonso they would see where he was at performance-wise midway through next season before potentially extending it by another year.
Alonso, it has been said, was not happy with that and began talks with Aston Martin to replace retiring Sebastian Vettel.
Read more: Embarrassing for Alpine but has Oscar Piastri started a game he may not win?
That deal was done over the weekend and announced on Monday.
Szafnauer says Alpine were not willing to give the double former World Champion two years as they feared age might suddenly catch up with him.
After all, it caught up with Michael Schumacher.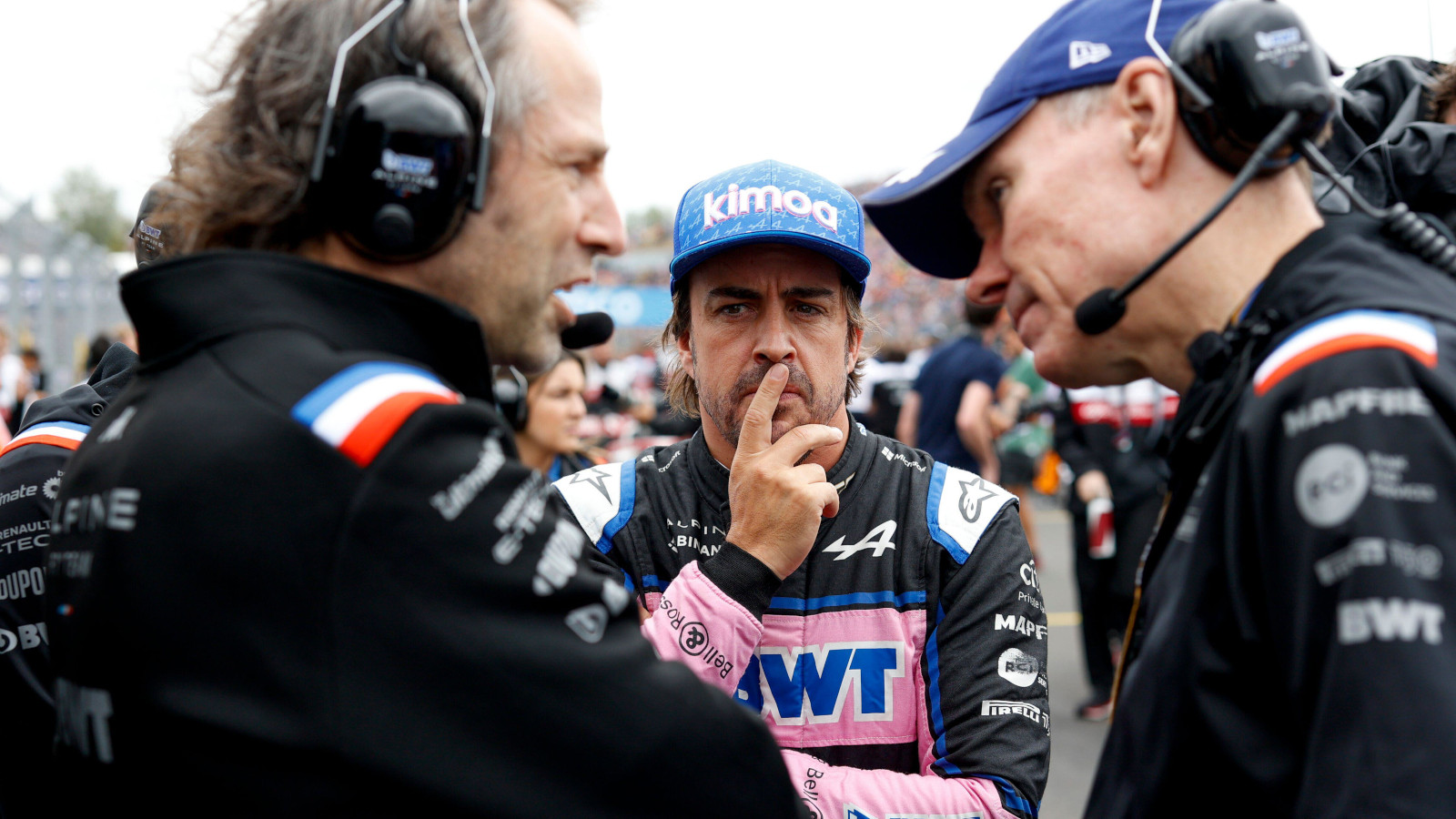 "I think that was the crux of going one-plus-one as opposed to two-plus-one or three-plus-one or three years," the team boss said, quoted by The Race.
"There comes a time when something happens physiologically to a driver and you don't have the same abilities you did when you were younger.
"I think it happened to Michael. I think it's fair to say Michael Schumacher at 42 wasn't the same driver he was at 32 or 35.
"And it happens to other sportsmen – cricketers, with all due respect to all of you that play cricket, it's not such a physically strenuous sport. It's all about eye-hand coordination, moving the bat to the right millimetres. But at 32, 33, 34, the best batsmen in the world can't do it anymore. And that's because something happens to them.
"And it happens to racing drivers too. So we are in favour of, yes, if you're performing to the high level for sure, we'll keep you. But let's do it one year at a time – and I think he wanted a longer duration."
But while Szafnauer and the Alpine higher-ups were concerned about Alonso's age, the team boss concedes right now there is no sign Alonso has lost any of the performance and speed of his younger years.
"He's a great, great driver – among the best I've worked with," he added.
"He still is competing at a very high level, he's still fast, in tricky conditions – which really show the driver's skill – he's even better and we saw that this year.
"If that continues for another three years, great – great for Aston and Fernando. I don't know when that will wane."
Alpine believe they have Oscar Piastri on the books to replace Alonso but the 21-year-old has denied that. Unless either Alpine, or McLaren whom he is expected to join, back down, that matter will be decided by F1's contract recognition board.
Why Alonso being at Aston Martin will work out well
Fernando Alonso has made a bold step to go to Aston Martin, and it could work out well for him.