'Let's see next year before deciding on Alonso or Piastri'
Alpine have promised to "find a solution" for Oscar Piastri should they opt to retain Fernando Alonso as Esteban Ocon's 2023 team-mate.
While Ocon has a long-term deal with the Enstone team, the Frenchman having signed a new three-year deal earlier this year that will keep him at Alpine until the end of the 2024 season, Alonso is only contracted to the team for 2022.
The Spaniard has already made it known he is open to extending his comeback, saying if "I keep improving and keep enjoying, why not keep racing?"
That, though, begs the question what would happen with Piastri?
The Australian, who is leading this year's Formula 2 standings, has signed as Alpine's reserve driver for next season.
Having lost out on the second Alfa Romeo race seat, sponsorship funds costing the 20-year-old a shot at that, Piastri has committed to Alpine for a season – one that will not include any racing.
He, however, is determined to "get a 2023 seat".
Piastri added: "I'd be okay with spending one year on the sidelines. Obviously it's still not ideal, but it's happened to quite a lot of drivers out there.
"That one I can accept, but if it was looking like more than one year out, there would be some serious discussions about what I do moving forward."
With it looking as if Alpine will have to decide between Alonso and Piastri for 2023, executive director Marcin Budkowski was asked about that at the Jeddah circuit.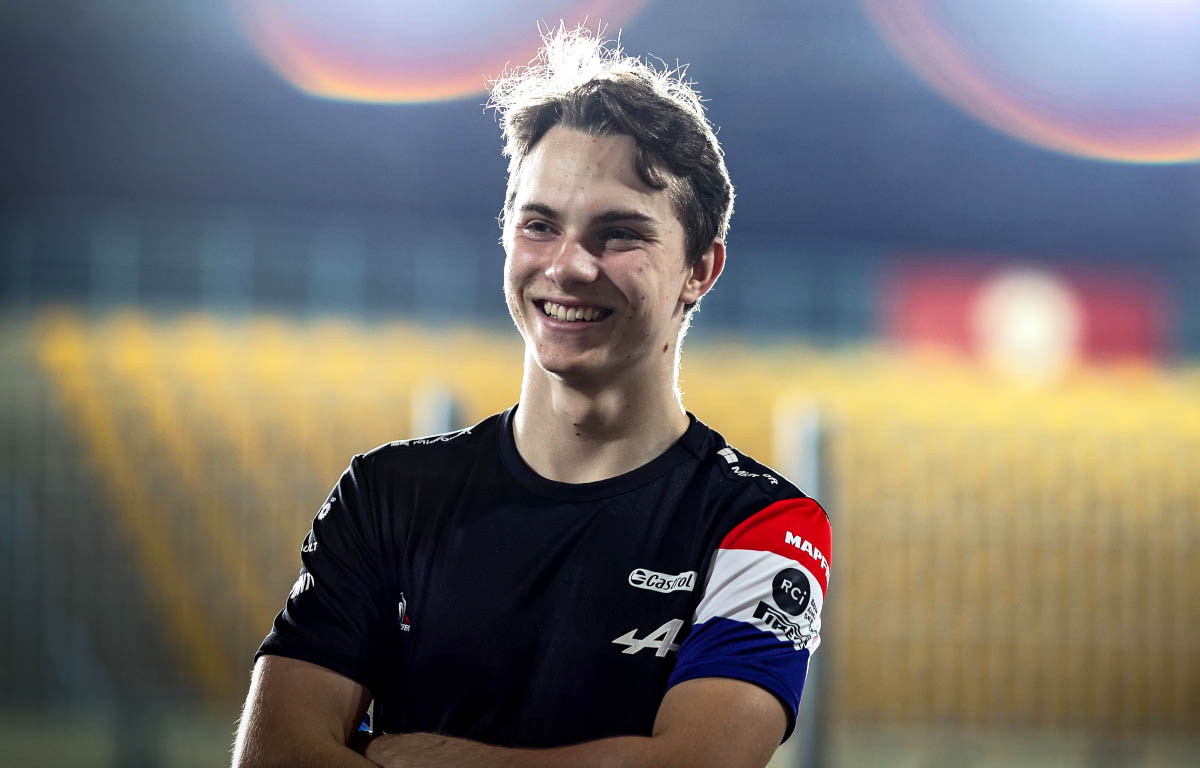 Given Piastri will not be competing in any racing series and Alonso will, he was asked 'how will you decide when you can't compare them directly, who you should pick'.
"It's a good question but it's not about a direct comparison," Budkowski explained.
"Oscar's announcement, beyond being an announcement as such, if you want, that he will be our reserve driver, comes with an awful lot of other things, if you want.
"Oscar will be very involved in the simulator and he is already doing some of this, but not as much as we'd like because obviously he is racing in Formula 2 and he still needs to win that championship this year.
"But he will be doing a lot of development work, a lot of simulator work, spending time in the factory, very close with the engineers, he will be doing quite a lot of track running as well.
"Well, he's going to run in Abu Dhabi for the post-season test this year. The regulations next year impose to run him at two free practice sessions.
"We'll do a bespoke testing programme for him in Formula 1 cars to make sure he really, really ramps up. We'll develop Oscar a lot, beyond just taking him to the races as our third driver.
"To come back to your question, how are we going to make that decision, well, let's see next year first.
"If the car is quick and Fernando is happy, then we will have one type of discussion. If that's not the case then we will have a different type of discussion.
"But certainly we have a great talent with Oscar in the wings and if there is no seat available at Alpine, I'm sure we will find a solution for him to drive a Formula 1 car and stay in the Alpine family."