'Good skeleton' in the A522 has helped Alpine to surge ahead of McLaren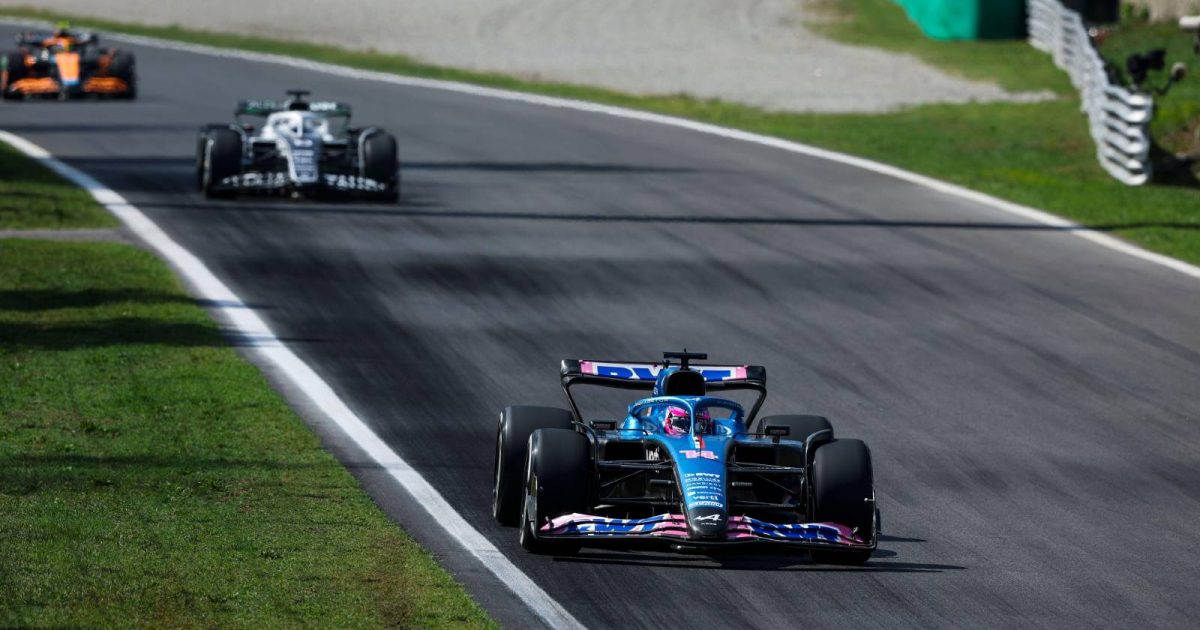 Alpine have insisted their recent gains over McLaren owe much to having a strong "skeleton" and spine to their car.
What looked being a close battle for fourth place in the Constructors' Championship through to the end of the season may just be turning into a one-sided contest for Alpine.
With two regular points-scorers in Fernando Alonso and Esteban Ocon, the French team have pulled 24 ahead of McLaren – for whom, just like season, Lando Norris is having to do all the heavy lifting with Daniel Ricciardo continuing to struggle.
But besides the drivers, Alpine also think there is plenty within the A522 car that has enabled them to press home the advantage against McLaren.
"We worked incredibly hard for a number of years before these regulations started to put new technology in our race car," said Alpine technical director Matt Harman, quoted by Motorsport.com.
"What that's done is give us a really strong backbone, a good skeleton in the car. We've got very efficient technologies in there.
"That allows us to focus our aerodynamic requirement and our mechanical performance items to make sure we can progress, so we are in a good place at the moment."
Focus on the aerodynamic side from the outset has allowed for plenty of scope for improvement, said Harman.
"The initial intent of our race car for this year was we just wanted to make sure it was aero-enabling," he said. "It's making sure every single aspect of the car is supporting or promoting aero volume. And that's what we've done.
"Every single technology we put in the car is to make sure we give our aerodynamicists the maximum amount of real estate to express themselves.
"And I think you can see there is nothing in the way for our aerodynamicists. It's only our own ideas that are limiting us at the moment. So it's an important philosophy and I think it's allowing us to move forward."
Free Practice 2 Results:

P8: Esteban 1:22.728
P9: Fernando 1:22.752 📸#ItalianGP pic.twitter.com/YuYohq8Qxt

— BWT Alpine F1 Team (@AlpineF1Team) September 9, 2022
Alan Permane, the Alpine sporting director, believes the working harmony between the team's bases in England and France has also been improved.
"Matt spends a really decent amount of time in Viry (Renault's F1 engine base) working closely with those guys," said Permane.
"Certainly at the track, we've always had a good relationship with them. I suspect in the very distant past we could have been guilty of being two teams or them saying this is what the power unit is. It's not like that at all now.
"It's not designed by Enstone in any means at all. But it's designed in collaboration with them, certainly architecture-wise, where parts go and that sort of thing, so it's a very strong relationship."