Alpine 'irritated' Ralf by letting their drivers race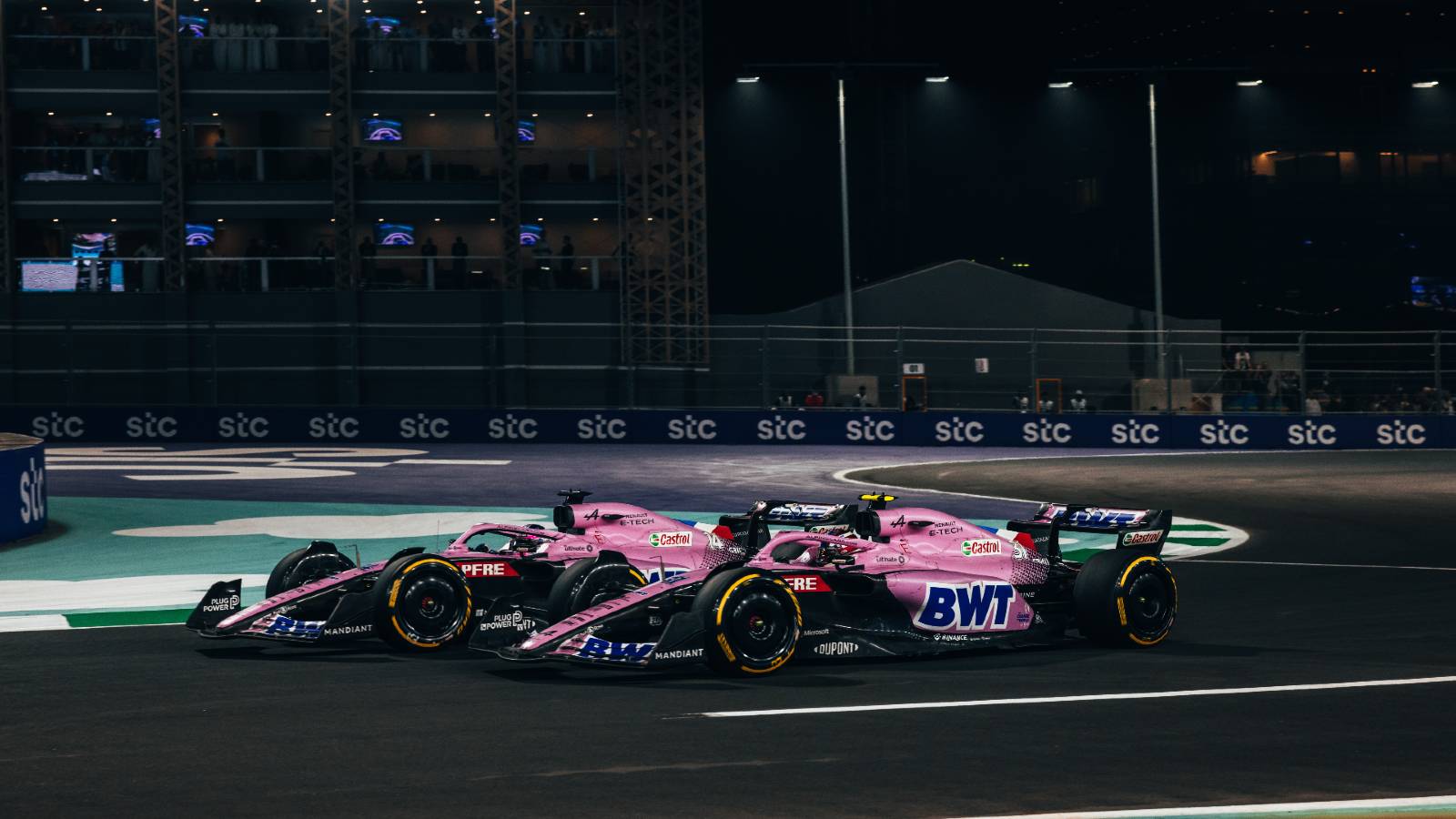 Ralf Schumacher thinks Alpine shot themselves in the foot by allowing Fernando Alonso and Esteban Ocon to race each other so hard in Jeddah.
The opening quarter of the Saudi Arabian Grand Prix was illuminated – almost literally – by the sight of two pink Alpine cars duelling in the darkness, getting dangerously close to an incident that could have destroyed both of their races.
Fortunately, sporting disaster was averted as Alonso claimed the advantage and Ocon was then told to hold station – after team principal Otmar Szafnauer, in only his second race in charge after moving from Aston Martin, had been seen shaking his head in apparent disbelief on the pit wall.
"The 2022 cars will allow for closer racing"
𝗢𝘂𝗿 𝗗𝗿𝗶𝘃𝗲𝗿𝘀: [Hold my BWT bottle]#SaudiArabianGP @BWTUKLtd #MondayMotivation pic.twitter.com/GLG6CmAwLE

— BWT Alpine F1 Team (@AlpineF1Team) March 28, 2022
Ultimately, Alonso was forced to retire his car as it lost power, leaving Ocon to come home sixth.
There was no ill feeling between the duo afterwards though, with the two-time former World Champion describing the battle as "good – obviously very intense".
But former F1 driver turned German TV pundit Schumacher was less complimentary about what had unfolded.
"What irritated me in Jeddah was what Alpine did," said the 46-year-old ex-Williams, Jordan and Toyota racer in his post-race column for Sky Germany.
"With the internal duel between Fernando Alonso and Esteban Ocon, they ruined the race for themselves.
"I didn't understand Otmar Szafnauer there, even though he is new to the team and Alonso certainly plays a big role in the team. Ocon drove a bit like a tarantula.
"From the team's point of view, it was badly managed because not only could the drivers drive into each other, but the fight also allowed the competition to come up from behind and both drivers wrecked their tyres."
One upshot of the battle was that Valtteri Bottas was able to gain significant ground and put himself into the fight with the Alpine duo, the Finn's Alfa Romeo team looking like they could be direct rivals of Alonso and Ocon this year based on performances in races one and two.
"There is a development at Alpine, but we are still talking about a works team and Haas and Valtteri Bottas in the Alfa Romeo are also strong," said Schumacher.
"It just takes too long for the team to get to the front when we consider what a force there is behind it."
Heading to round three, the Australian Grand Prix, Alpine sit fourth in the Constructors' standings but are only four points ahead of Haas and seven clear of Alfa Romeo.
Alonso rues giving 'points to other teams' in Saudi
Fernando Alonso was racing well before his early retirement, surrounding a good point haul to other teams.