Alpine have Lando Norris 'rattled' after latest 'they've done worse' comment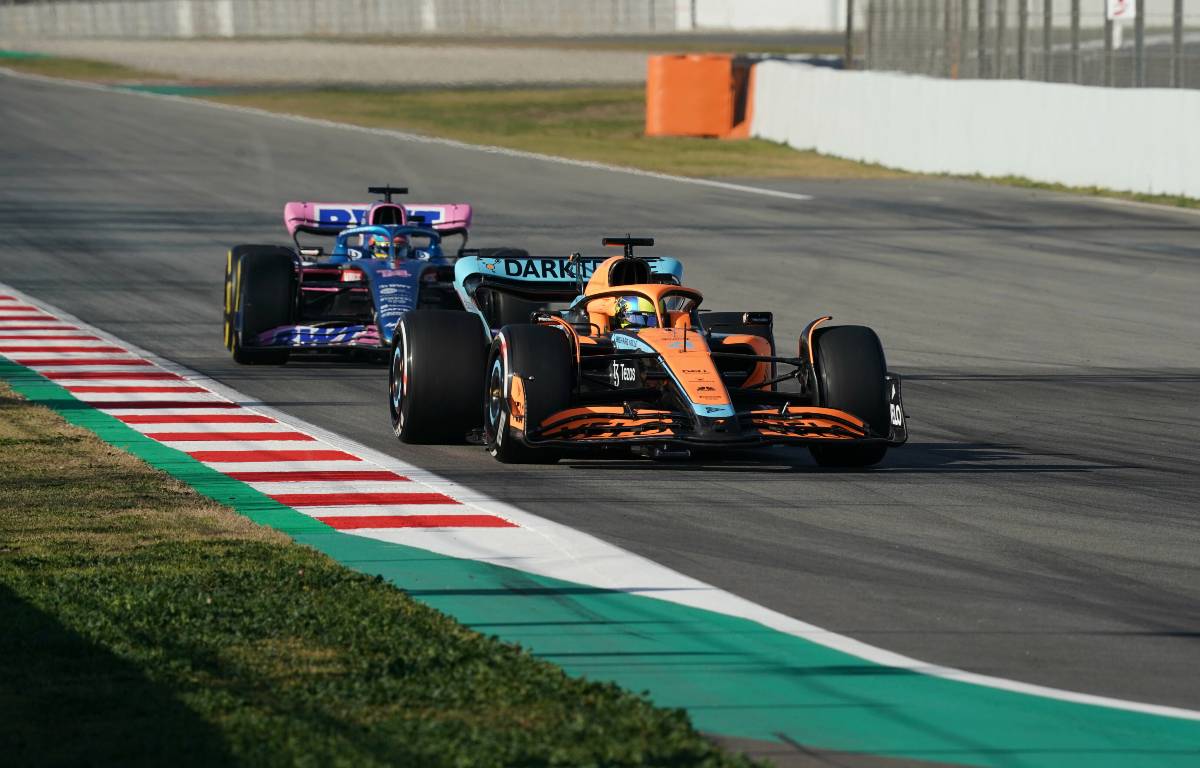 Once again calling into question Alpine's slender advantage over McLaren in a "much quicker" car, Alan Permane says it sounds to him Lando Norris is "rattled".
Alpine and McLaren have been fighting over P4 almost the entire season, the teams tied on 81 points after the Austrian Grand Prix, the halfway point in the season.
Alpine edged ahead at the next race in France, and although they briefly lost P4 at the Singapore Grand Prix when they recorded a double DNF, they were back ahead after Japan.
A double points-haul, including a P4 for Esteban Ocon, saw Alpine pull 13 points clear of McLaren.
But it's a battle that is by no means over, although Norris says it should have been done long ago and in Alpine's favour.
"Not good news, but not a surprise," he told The Race of Alpine reclaiming fourth place. "Like I've said so many times, they're so much quicker than us.
"I have no clue how we're still fighting them in the championship. Like they are another league to us at the minute.
"I'm happy we've been able to fight them so far into the season, it shows we've done a very good job in all other areas, with reliability, with maximising our performances, taking opportunities, not making mistakes.
"They must've done a lot worse than us on all of those areas to only just be ahead of us in the championship with the car that they have.
"So… not a surprise I think. It's not really a big fight at the minute, because they're so much quicker.
"But we'll keep trying. Yeah. Keep trying to limit the points loss we have at the minute."
It's not the first time he's spoken about Alpine's inability to squash McLaren's challenge.
He told that media after the Dutch GP that "for them to only just be ahead of us in the championship is more that we've done a very good job and they've done a pretty bad job."
Alpine sporting director Alan Permane has shrugged off the Briton's criticism, after all McLaren isn't the team that Alpine is focused on.
"Lando keeps saying that doesn't he? We only just need to be ahead," said Permane.
"I'm not sure why he keeps on. I guess we've got him rattled.
"We're much more focused on Mercedes. We're trying to beat Mercedes, that's what we're trying to do. We're trying to get ourselves on to that level.
"And of course we had a huge setback in Singapore, but I think here it's back to normal and I would imagine the next races we can do the same.
"The car is clearly getting quicker and I think it's getting closer to those top guys."
Read more: Esteban Ocon v Pierre Gasly: Will they bury the hatchet or re-open old wounds?