'It will not be easy' for Alpine, McLaren to switch to 2023 when chasing P4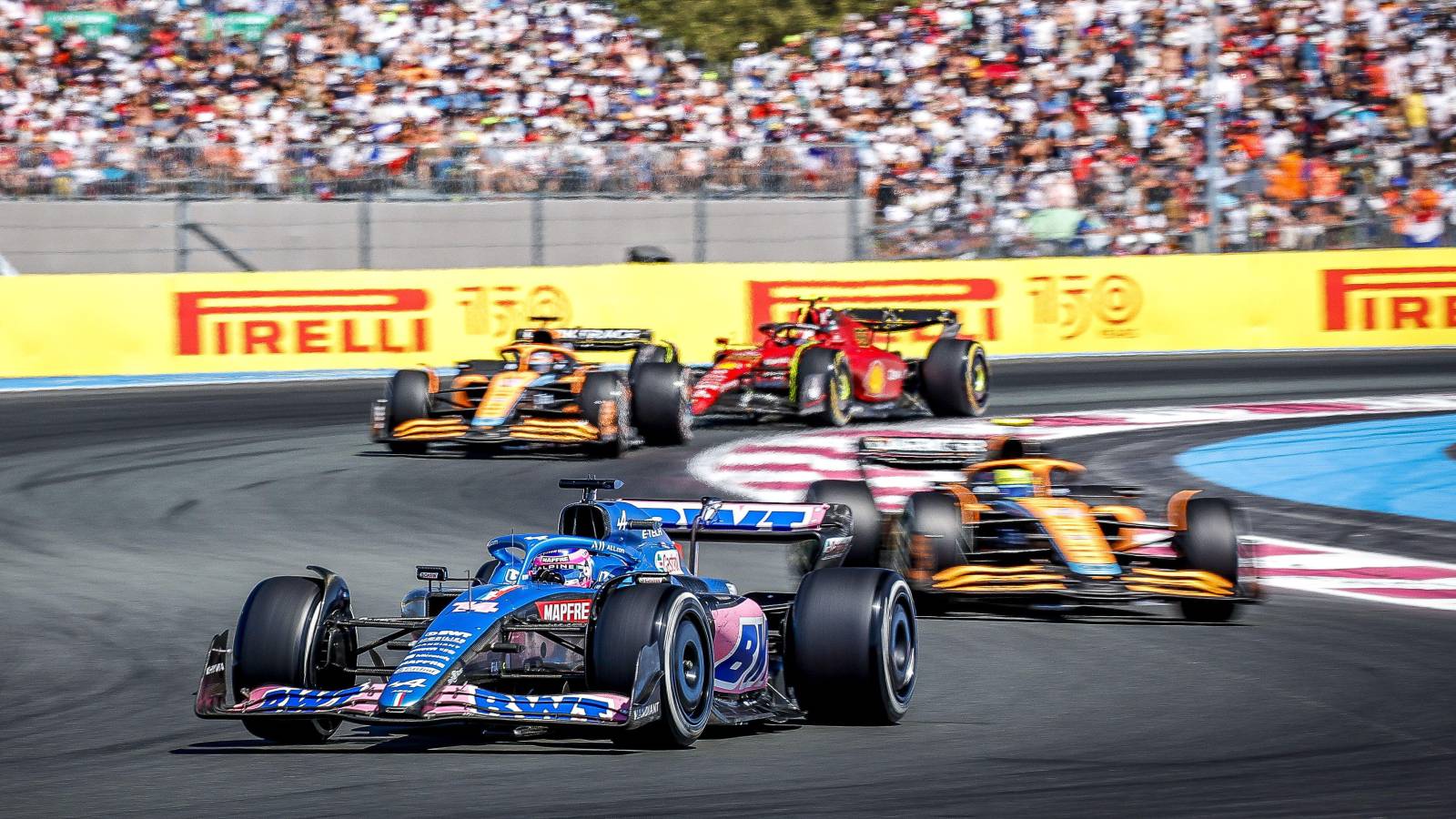 Otmar Szafnauer has warned it will not be easy for either of Alpine or McLaren to focus on 2023 while still in the hunt for P4 in the Constructors' Championship.
As it stands, the French team occupy fourth spot but with only four points separating them, there can be no time for either team to rest on their laurels.
Both teams headed into the summer break with a huge amount of uncertainty surrounding them. Alpine lost Fernando Alonso for 2023 and decided to replace him with Oscar Piastri only to be very publicly snubbed.
McLaren, meanwhile, are reported to be in negotiations with misfiring Daniel Ricciardo in the hope they could then sign his younger Australian compatriot.
All eyes on Spa as porpoising and flexi-floor TD arrives
As F1 gets set to return, a new technical directive could have a major impact on the first race back.
This time of year tends to be when teams start to focus on their fortunes for the following campaign, a task made more tricky with a late change from the FIA to the regulations, but Szafnauer believes Alpine cannot afford to be distracted given the closeness of the competition.
"The first races after the summer break will be groundbreaking in the duel with McLaren," the Alpine boss told Auto Motor und Sport. "For both of us it won't be so easy to find the jump for the 2023 car because we both want fourth place in the World Championship."
Alpine have adopted a strategy of fitting upgrades when they are ready rather than waiting to introduce the new parts in one go, such as like Haas have done. Alpine operations manager Alan Permane said "big or small", as soon as something is ready it gets put on the car.
"Big or small, as soon as we have something ready in the wind tunnel and production, we bolt it onto the car," said Permane.
𝙍𝙚𝙘𝙝𝙖𝙧𝙜𝙞𝙣𝙜 🔋 and ready to take on the second half of the season. #Alpine pic.twitter.com/ildWMHzESR

— BWT Alpine F1 Team (@AlpineF1Team) August 13, 2022
Szafnauer believes this approach is helping them in their race for P4, stating: "Cumulatively, the smaller development steps are bringing us forward well."
One challenge facing Szafnauer to be crowned the fourth best team on the grid is potential disruption caused by the announcement of Alonso's departure. The team have not taken to the track since the Spaniard signed for Aston Martin but the Alpine boss believes there will be no issues for the remainder of the 2022 season.
"I have absolutely no worries about the rest of the season," said Szafnauer, quoted by Autosport.
"Our goals are pretty clear. We want to finish at least fourth in the Constructors' Championship. I think third is a step too far.
"Fernando realises that too. He's a professional. He's a competitor. Once he puts that helmet on, you know as well as I do he wants to do the best he can, if not win.
"And there is nothing else that goes through his mind when he's in the racing car apart from finishing as high as he can in that race and in the championship.
"And he still has that drive. It's what he's here to do. And I'm the same."