Alpine and McLaren in reported dispute over Piastri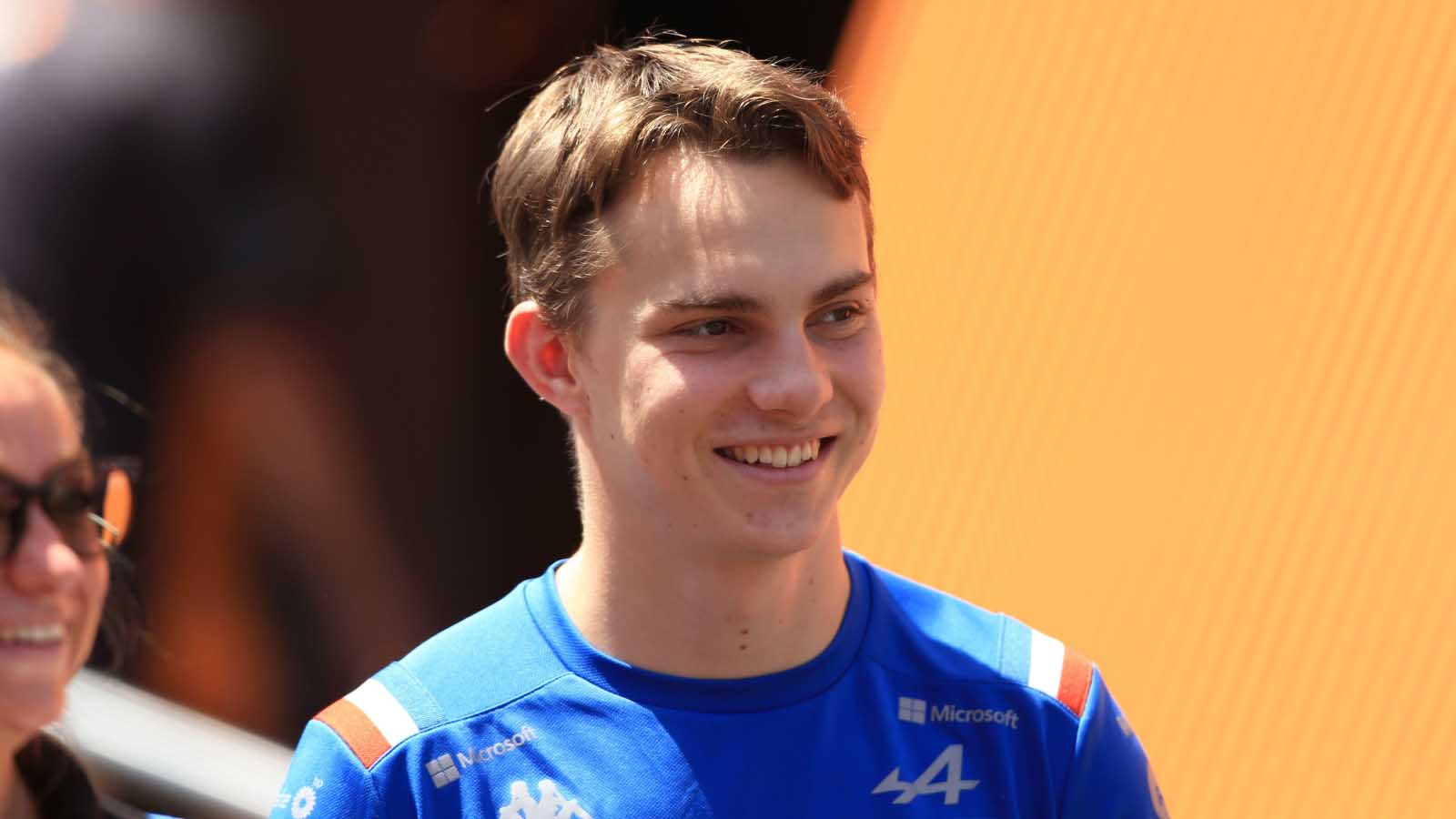 Alpine team principal Otmar Szafnauer has said Oscar Piastri has contractual obligations to the team, but is not privy to rumoured discussions he has had with McLaren.
Szafnauer's comments preceded a dramatic turn of events in which Alpine announced Piastri would be racing for them in 2023, only for the 21-year-old Australian to later tweet that was "wrong" and very much not the case as far as he was concerned.
Alpine's reponse, as quoted by the BBC, was: "We believe we are legally correct in our statement but don't have anything further to say."
Just as Piastri was posting his tweet, Fernando Alonso, whose Alpine seat is available due to his move to Aston Martin, was also on social media giving a thumbs-up and a smirk in an Instagram video clip.
It was reported in July that Piastri's manager, Mark Webber has been looking into the possibility of potentially taking on Daniel Ricciardo's seat at McLaren next season, rather than accept a potential drive at Williams, should Alonso carry on with Alpine.
But Monday saw the bombshell news that Alonso will be leaving for Aston Martin next season, leaving current Alpine reserve Piastri with the opportunity to take the now-vacant seat with the team.
Szafnauer confirmed that current Formula 2 champion Piastri is their "number one preferred candidate" to replace Alonso, and he has been trying to get in contact with Webber surrounding the Australian's future, though the team principal has called for calm and to give the team time to have discussions.
The team has been offering him extended test running in their 2021 car to prime him for a drive next season, and Szafnauer said this arrangement and other facets of his deal mean he will be contractually obliged to race for Alpine in 2023, if he is formally offered the seat.
"I'm not privy to whatever pre-arrangements he has with McLaren, if any at all," Szafnauer told reporters on Tuesday, quoted by Autosport.
"But I hear the same rumours that you do in the pitlane. But what I do know is that he does have contractual obligations to us. And we do to him. And we've been honouring those obligations all year.
"And those obligations, last through '23, and possibly in '24, if some options are taken up.
We wish Fernando the best for his future in Formula 1. Fernando has always been, and always will be, part of the Renault and Alpine family and we're proud and privileged to have shared so many on-track moments together. pic.twitter.com/hyZOVdOKHb

— BWT Alpine F1 Team (@AlpineF1Team) August 1, 2022
"And our obligations to him this year was to be a reserve driver, to also put him in last year's car for a significant amount of time. We're well over half that programme of 5000 kilometres, which isn't insignificant, in last year's car, in preparation for a race next year.
"Also FP1s, simulation work, and we've been performing those obligations on both sides. So he's been performing, we've been performing.
"So therefore we do have a legal contract with him into the future for '23. And if an option is taken up, for '24. So I don't know what he's done with McLaren. Like I said, I'm not privy to that."
But when asked to confirm whether or not Piastri has indicated whether or not he would want to drive for Alpine seat next year, the team boss responded: "Oscar and his camp are considering their options, whatever that means."
However, he believes that should the contracts already signed be honoured, there will be a relatively smooth process in deciding Piastri's future.
"There shouldn't be any complications," Szafnauer stated. "If everyone is true to the agreements that they signed back only a few months ago, we should be able to move forward with the agreements that we have in place."
What could happen if Oscar Piastri joins McLaren?
When Alpine offered Piastri's services to McLaren as a potential stand-in driver this year, this speculation is probably not what they had in mind.
Given the amount of talk from Alpine about priming him for a drive next year, and backing that up by the amount of testing they have had him do in last year's car, for him to then move to another team – if it happens – would be not only an enormous blow, but potentially a big court case.
Szafnauer remains confident that the structure of his agreements in the team will be robust enough to ensure he will take on their race seat next year, but stranger things have happened in Formula 1.
Should Daniel Ricciardo be moved aside by McLaren for such a move as well, the mechanisms Zak Brown spoke of on Ricciardo's contract will have to be activated too, which will most likely make matters even more expensive for McLaren, as well as the potential wasted investment Alpine have made in Piastri.
As Szafnauer put it, their commitment has been both financial and emotional, given Piastri is a key part of the team in his capacity as an academy driver.
Though the Alpine boss said Ricciardo would be a "good option" for them as a replacement if Piastri does go to McLaren, there could be a large, expensive legal mess on the horizon, should Piastri not be an Alpine driver next year.
Torquing Point: Alonso's Aston Martin move and Hungarian GP analysis
Henry Valantine, Jon Wilde and Oliver Harden discuss the bombshell news that Fernando Alonso is moving to Aston Martin, as well as dissecting the Hungarian Grand Prix.