Embarrassing for Alpine but has Oscar Piastri started a game he may not win?
Oscar Piastri has found himself in the midst of a contract saga, one that could leave the Australian with nowhere to drive next season.
72 hours ago it looked as if Piastri's chances of making it onto the 2023 grid were hinging on a loan move to Williams to partner Alex Albon.
That's because his team, Alpine, believed they were about to re-sign Fernando Alonso on a one-year deal with the Spaniard continuing as Esteban Ocon's team-mate.
And then Alonso left for Aston Martin with Alpine only made aware that they had lost the driver when they read the announcement on Monday morning.
Scrambling to regain control of the situation, the team announced his replacement a day later, saying reserve driver Piastri would be filling the seat.
Read more: Mick Schumacher the 'loser' in Alonso to Aston Martin deal?
Hours later, though, the 21-year-old denied that, saying that "this is wrong and I have not signed a contract with Alpine for 2023. I will not be driving for Alpine next year".
Reports suggested that's because he has already signed a letter of intent with McLaren, believing the Alpine job was gone.
Alpine have hit back, insisting his contract states that if they offer him a race seat he has to take it.
"He has contractual obligations to us, and we do to him, and we've been honouring those obligations all year," Alpine team principal Otmar Szafnauer said to Autosport.
"And those obligations last through 2023, and possibly 2024, if some options are taken up."
#F1 Twitter today: pic.twitter.com/7Sq4ZJlCDC

— PlanetF1 (@Planet_F1) August 2, 2022
But with Piastri adamant he won't be an Alpine driver next season, either he has been given awful guidance – advice that could leave him without a race-seat at all for 2023 – or he is aware of the date.
That date being July 31st.
That is very often the deadline in Formula 1 contracts to take up an option, the driver then becoming a free agent on August 1st.
Alonso only informed Alpine of his move on August 1st meaning if that date is in Piastri's contract, he would have been free to pen to paper on a McLaren deal. Free from Alpine, but are McLaren free?
There is one more moving piece in the drama, Daniel Ricciardo.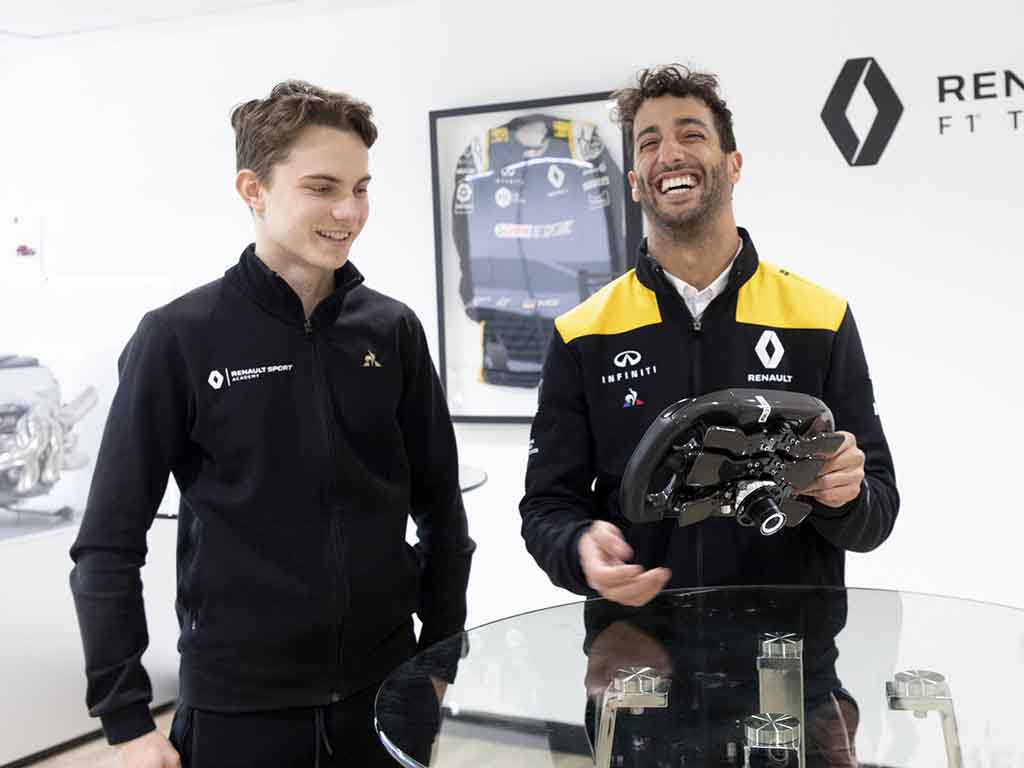 It has been reported for a while now that Piastri's manager Mark Webber had an eye on McLaren, pushing for the 21-year-old to replace the under-fire Ricciardo.
Ricciardo, though, has insisted that he is a McLaren driver and will remain one through to the end of next season.
It seems strange that Ricciardo would be so insistent to the point that he released a statement and yet now, as things look from the outside, he won't be driving. Either he has told McLaren he's done, the team is willing to pay him not to drive, or Zak Brown has found a "mechanism" in his contract.
If it is none of the above, Piastri has just thrown away a Formula 1 drive with Alpine for a reserve role at McLaren in the hope of a 2024 promotion.
Tuesday's shenanigans are just the start of what could be a drawn-out affair. One in which neither Alpine nor Piastri may win.