Alpine call for automated grid penalty process after Monza delay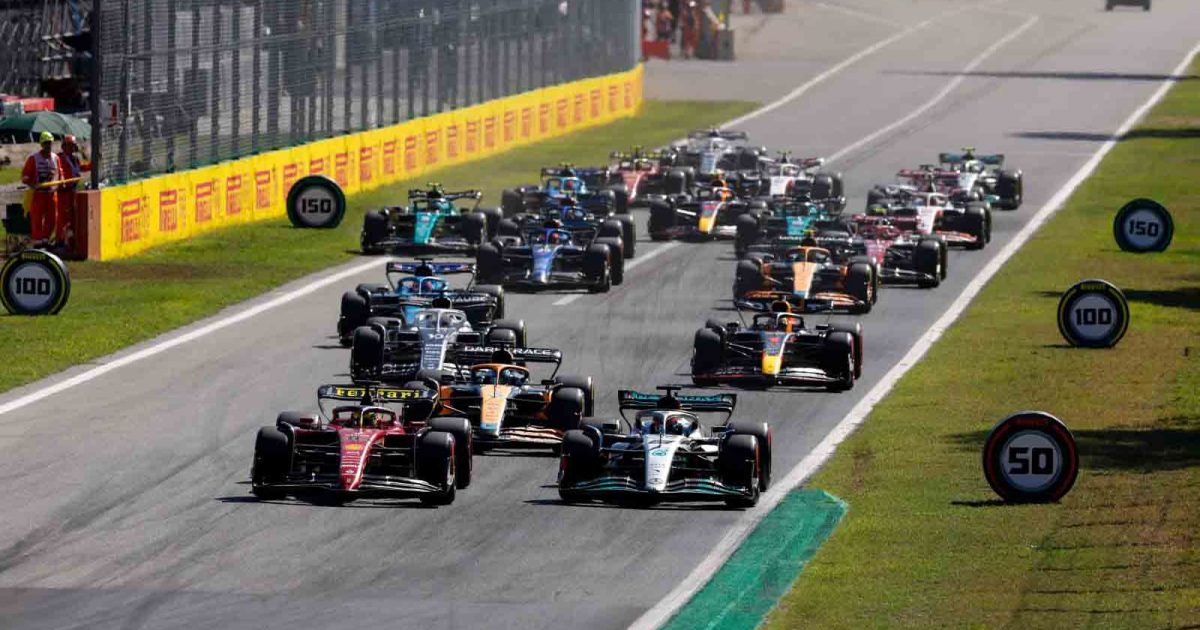 Alpine sporting director Alan Permane thinks the delay in grid penalty rules taking effect at Monza should not have happened.
Permane believes the guidelines will be looked at in order to be improved in the future, potentially through an automated process.
A swathe of drivers had a grid penalty hanging over their heads going into qualifying in Italy and with the differing penalties in play, there was a wait of almost four hours after qualifying had finished before a provisional grid was announced for Sunday's race.
The wait left many people confused as to how the grid would look after the session, with a hefty amount of re-arranging to be done for those affected.
Permane believes the process was followed correctly by the FIA and Formula 1 in forming the grid, although he thinks the long wait came as a result of cautiousness in making sure everything was right and proper – though there could be ways of speeding up the grid's formation.
"We have guidelines from 2020 and I think the grid was formed exactly how it stated in that guideline," said Permane, quoted by Motorsport.com.
"That guideline has been developed, it was developed with F1 and the FIA, and has been applied consistently since then. So I don't think there are any surprises in it, but there might have been among people who didn't have the guideline, I guess.
"But I do agree three and three-quarter hours is a bit long to wait for a grid. I think it would be relatively simple for them to publish it as the last car crosses the line, with the proviso it might change after scrutineering or whatever.
"They could plug all the known penalties into something and it would be better for everybody."
When asked if a program could be designed to automate the process, he added: "I'd imagine so, but I'm not an expert!
"But you would know the car that's in first, it's going to have a 10-place penalty. You have all of the information at the end of qualifying, and I'm sure they will look at it.
"I don't quite know why it took so long [at Monza]. I guess they were double checking, triple checking everything.
"They are supposed to have a grid published four hours before the start of a race, so anything we get on a Saturday night is a bonus and they publish a provisional grid.
"I get it for you guys [media] it's important, and it's also important for us to start building our strategies and things like that."
Why a grid penalty solution needs to be found
What Monza made clear is the practice of taking penalties almost in a 'tactical' sense is on the rise in Formula 1, with drivers being penalised at circuits which have more overtaking opportunities.
What it also showed was it created havoc in doing so, in the sense of a qualifying session taking place – as was also the case at Spa – with only the vaguest idea of how the grid would take shape afterwards.
For it to take such a long time to be confirmed at Monza only led to further confusion, with multiple theories of who would start where based upon the wording of the relevant part of the FIA Sporting Regulations.
Clarity is the key word moving forward, with a solution also needed for how qualifying sessions themselves need to be run when pre-known grid penalties are in play – such as anyone with a back-of-the-grid start being disallowed from taking part so as to prevent other drivers from progressing, penalising others when they are already being penalised themselves.
Put simply, the current system does not quite add up the way it should, and that part of the regulations should be addressed in time for 2023 for fans, drivers and media alike.
Read more: Where does Esteban Ocon rank among Fernando Alonso's toughest team-mates?