Alpine explain why they didn't appeal Ocon's 'worked on the car' penalty as Aston did with Alonso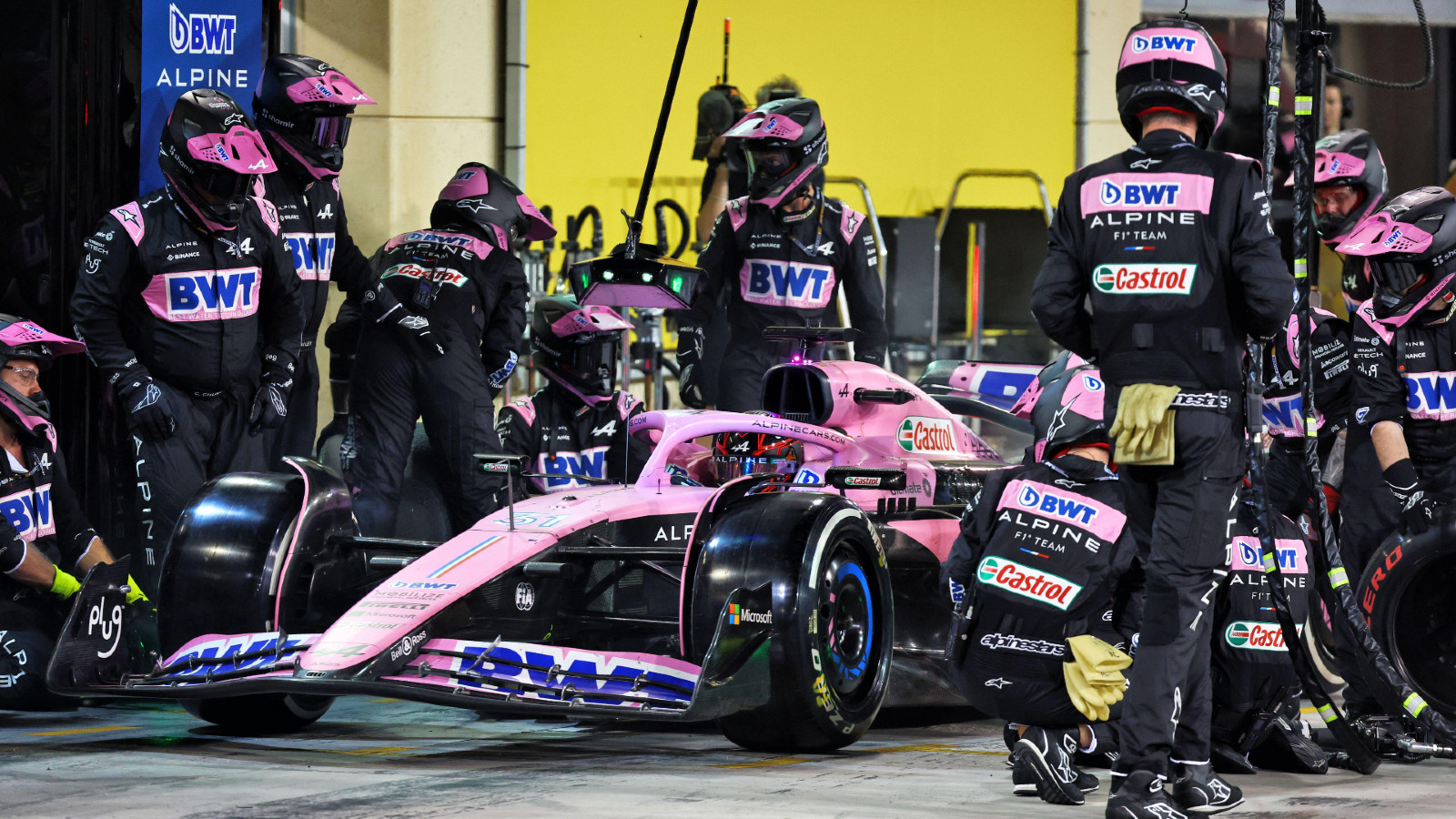 Alan Permane has explained the reason Alpine didn't appeal Esteban Ocon's 10-second penalty for working on his car during a penalty period in Bahrain is simply because they had, they started 0.4s too soon.
There was drama at the end of Sunday night's Saudi Arabian Grand Prix when Alonso, having crossed the line in third place for his second Aston Martin podium, was stripped of it.
Like Ocon one race before, the Spaniard was slapped with a 10-second penalty for the team working on his car when he stopped to serve a penalty for an earlier grid box infringement.
Article 54.4 of the FIA's Sporting Regulations states: "Whilst a car is stationary in the pit lane as a result of incurring a penalty, it may not be worked on until the car has been stationary for the duration of the penalty."
Aston Martin, though, appealed as they believed no one had worked on the car, the jack operator had only slid the rear jack underneath it.
Three hours after Alonso lost his P3, it was reinstated with the stewards conceding the wording of the regulation was ambigious and needed be clarified.
But if that's the case, why didn't Alpine appeal Ocon's penalty?
Permane says that's simply because in their case they did break the rule.
"Ours was a fair cop last week," the Alpine sporting director admitted, "we were four-tenths too quick, so no argument at all from us on that."
PlanetF1.com recommends
Why the FIA stripped Fernando Alonso's Jeddah podium…then gave it back three hours later
George Russell responds to Fernando Alonso tweet after Jeddah podium confusion
George Russell calls for 'common sense' in the wake of Fernando Alonso's Jeddah penalties
But one penalty he is arguing is the that which was handed out for the grid box infringements.
Ocon began his 2023 with a slew of penalties at the Bahrain Grand Prix, the first of which was for lining up on the grid with his front-right tyre not within the defined lines of his grid box. He was hit with a five-second penalty.
Fast forward to the next race and it was his former team-mate Alonso who received a five-second penalty for being out of position, the now Aston Martin driver lining up slightly to the left in his box.
The penalties are the result of the FIA tweaking the International Sporting Code, the revised regulation stating that a car "must be stationary at its allocated grid box with no part of the contact patch of its front tyres outside of the lines (front and sides) at the time of the start signal."
Permane has called it "unnecessary" and "harsh" as he doesn't believe it gives the driver an advantage.
"I think what seems a little bit draconian is this new regulation of where the car has got to stop on the grid box," he said on Sunday night after the race.
"No one is getting an advantage from being 10 centimetres over on one side or the other side. I don't quite really see why.
"And they're free to paint the grid boxes as wide as they want, there doesn't seem to be regulation for that.
"I don't know if that'll be reviewed, but giving people penalties for having their wheels over in a car where the drivers can't see those lines – they can see them as they come up and then as they get close to them, they just disappear – it feels harsh, it feels unnecessary.
"Esteban, he's been concentrating on it of course all week. He said he got to the grid today and he had no idea where he was. He said you cannot see, you don't know at all. It's a strange one."
He expects the rule will be on the table at the upcoming F1's sporting advisory committee meeting.
"I'm sure we will, we've got a meeting later this week, we can bring it up," he said as per Motorsport.com.