Otmar Szafnauer has 'absolutely no worries' about Fernando Alonso's focus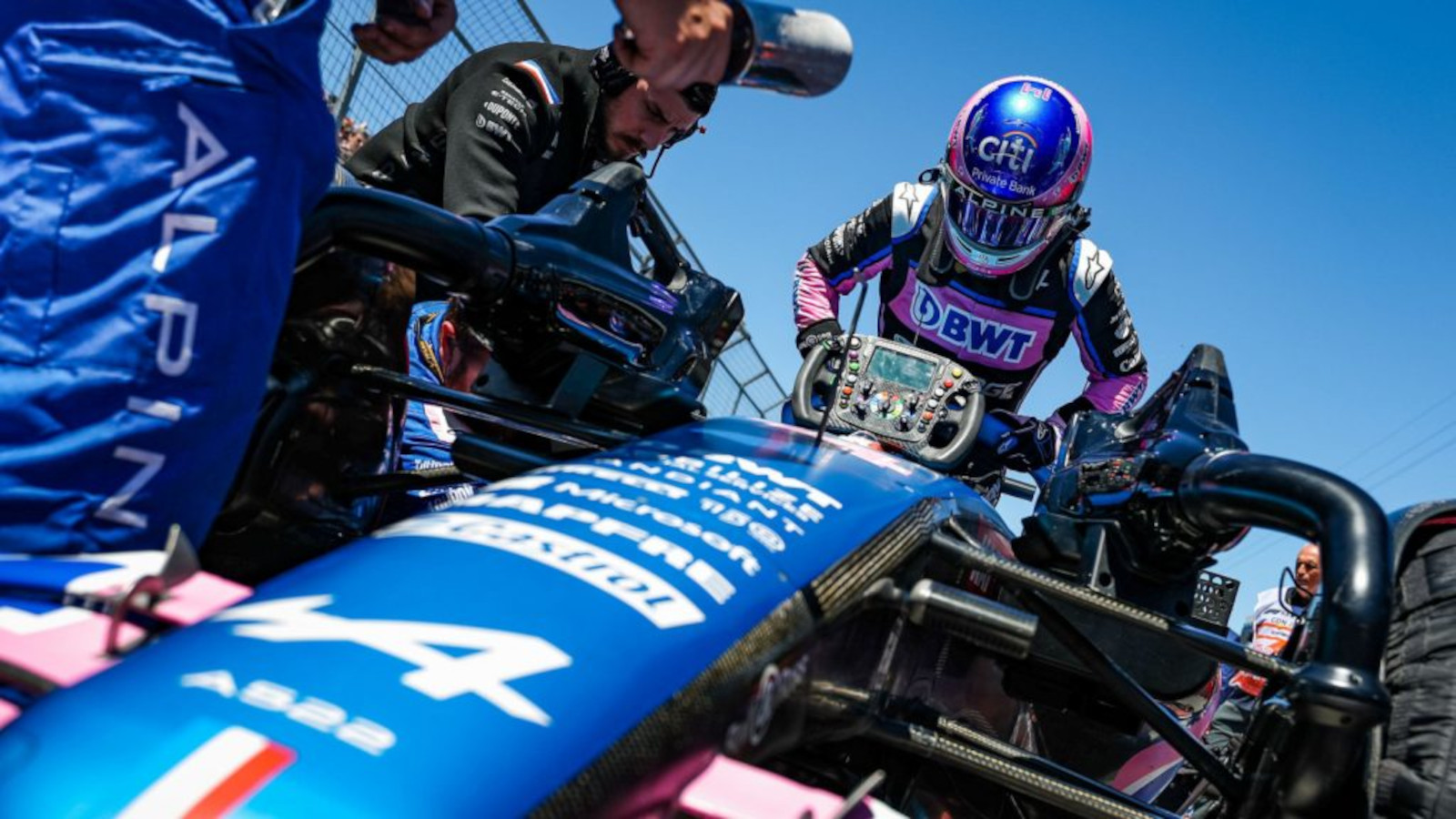 Team boss Otmar Szafnauer has "absolutely no worries" about Fernando Alonso mentally checking out of Alpine before the end of the season.
Alonso shocked many in the paddock when he announced, as he headed off for his summer break, he would be leaving the team to take Sebastian Vettel's vacant seat at Aston Martin.
His decision surprised Alpine too as the team thought they had been closing in on a one-year extension with the double former World Champion, Szafnauer previously revealing he had no warning.
But despite the untimely announcement, at least on Alpine's part, the team are confident Alonso will be fully committed through to his very last lap as an Alpine driver.
Alonso makes shock Aston Martin move
Fernando Alonso has signed for Aston Martin on a multi-year deal to replace Sebastian Vettel.
"I have absolutely no worries about the rest of the season," Szafnauer said, quoted by Autosport.
"Our goals are pretty clear. We want to finish at least fourth in the Constructors' Championship. I think third is a step too far.
"Fernando realises that too. He's a professional. He's a competitor. Once he puts that helmet on, you know as well as I do he wants to do the best he can, if not win.
"And there is nothing else that goes through his mind when he's in the racing car apart from finishing as high as he can in that race and in the championship.
"And he still has that drive. It's what he's here to do. And I'm the same."
The team boss is hoping to end the season on a high note with the Spaniard and his team-mate Esteban Ocon, the duo yet to reach the podium in this campaign.
The team's best results have been Alonso's P5 at the British Grand Prix matched by Ocon one race later in Austria.
But with more updates to come for the A522, Szafnauer believes they can do better in the final nine races.
"I want to do absolutely the best we can," he said. "And especially this year, our upgrades are still coming very fast.
"We'll have another upgrade at Spa and will continue to upgrade the car until the end of the year. And Fernando understands that too.
"And he will work hard, as will Esteban to maximise the performance of the team. I have no doubt about that."
Alpine still a driver short for 2023
Alonso's unexpected announcement threw Alpine into chaos, the team having not thought they would lose the driver.
But their plans for next season were turned on their head when Sebastian Vettel announced before the Hungarian Grand Prix weekend this season would be his last.
Aston Martin quickly closed a multi-year deal with Alonso, one it has been suggested had been in the making for some time.
With the Spaniard leaving for pastures green, Alpine announced reserve driver Oscar Piastri as his replacement only for the Australian to refute any claim Alpine had on him for 2023.
He instead reportedly wants to head to McLaren, expected to replace under-fire Daniel Ricciardo.
Ricciardo in turn may prove to be Alpine's saviour, that is of course if the eight-time grand prix winner wants to return to the team he left abruptly after two seasons.
He is the number one pick to take the vacant seat alongside Ocon and also the most experienced, while Mick Schumacher's name is also on the list although that may be more his uncle Ralf's hope than reality.
Rumours that the race seat could go to Pierre Gasly were quickly quashed by Red Bull, Helmut Marko again insisting he will be an AlphaTauri driver next season.
Alpine, it has been said, have a list of 14 candidates, but aside from Ricciardo it seems their options for an experienced driver are very sorely limited.