Alpine's performance makes 2022 a 'success' already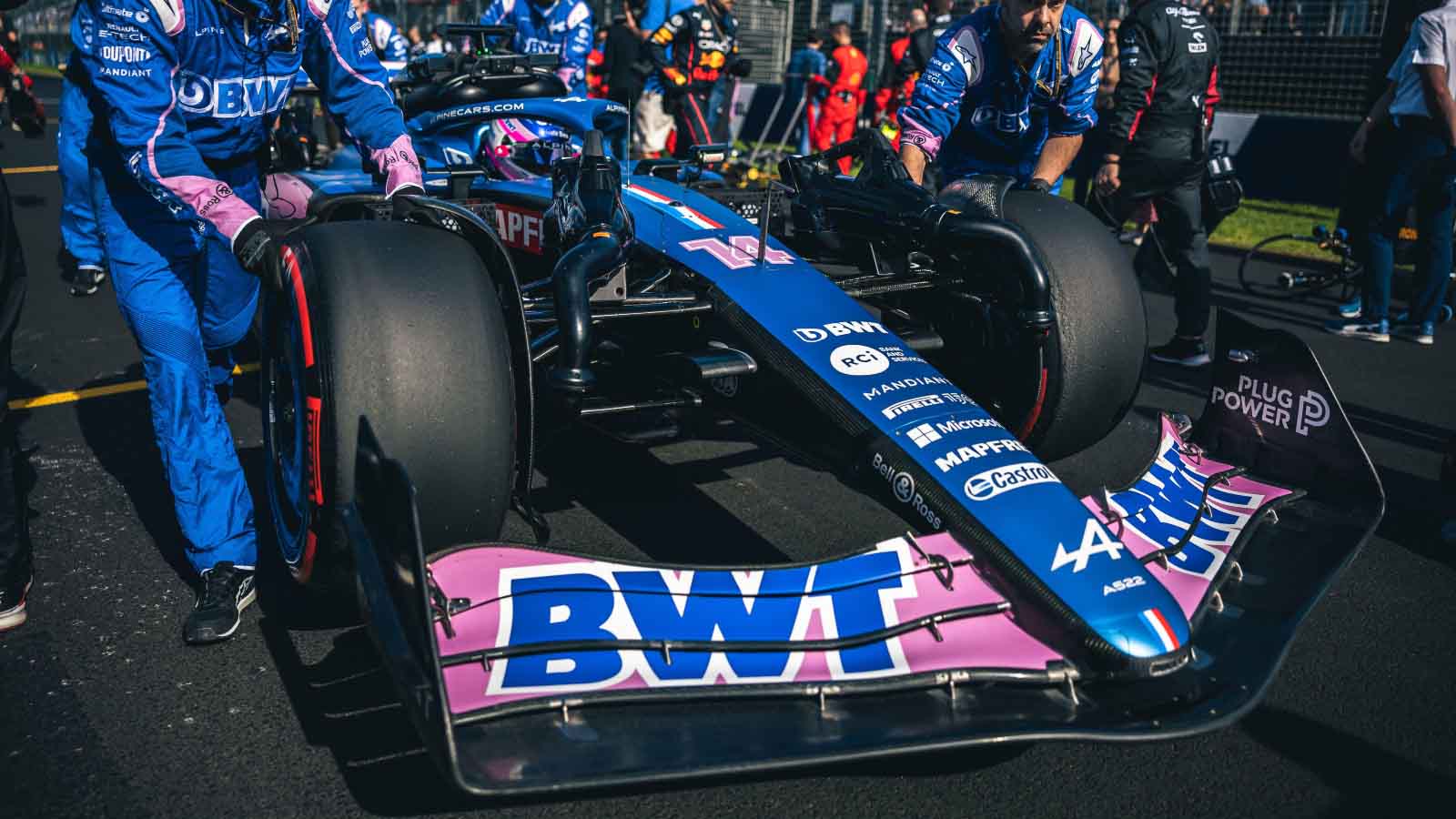 Alpine are optimising the working relationship between their chassis and engine bases, and already are happy with the progress.
Alpine's chassis team is based at Enstone, though their Renault power units come from Viry in France.
It is vital then to keep the working relationship between both locations running smoothly, and Alpine believe solid progress has already been made, evidenced on the track.
The new Renault power unit for 2022 has been widely regarded as a step forward on the previous unit, with Alpine finding themselves a midfield leader at various stages during the opening four rounds, while Fernando Alonso even emerged as a pole contender in Australia.
Only at the Emilia Romagna Grand Prix have Alpine failed to score points so far this season.
Speaking to Motorsport.com, Alpine's engine chief Bruno Famin said: "My priorities are to make Viry even better, and everyone did a great job for 2022, as well as for next season.
"Having the best power unit, but also a better car, working closer and closer with Enstone.
"The big step is what you see on the grid, because we don't know the figures of the others, only our own, we see that the car is going in the right direction. What matters to me is the performance of the car, maybe we could have had better data on the dyno, but with a slower result.
"The A522 has been designed to get the best compromise and get the best car, and we will continue to work towards that. We are developing human and technical relationships on a daily basis with Enstone, we are sending the right signals.
"I think 2022 is already a success in that sense, because we're back in the game in terms of performance, and it's kind of a proof of concepts in the way we work together, to make everybody happy rowing in the same direction."
Famin admits that having a customer team would be an advantage, since there would then be a benchmark for the Alpine engine.
Andretti Global are in talks to use the engine if they do successfully join the grid in 2024.
"It's always good to have a customer team to have a benchmark to compare with," he said.
"To do more mileage in pre-season testing, for example.
"I'm sure the more we do, the more information we will have and the more interesting it will be.
"Of course it's a limitation, but it's still interesting from a technical point of view."
Alpine CEO Laurent Rossi had said before the season that the new Renault engine would be designed with performance in mind, rather than reliability.
That has led to some problems early in the campaign, with Alonso already at his maximum pool of three Internal Combustion Engines.
However, Famin defended the approach, explaining that since engine development is now frozen until 2026, with only changes for reliability reasons permitted, it made sense to pack in all the performance possible before that door was slammed shut.
"All manufacturers are sending reliability requests to the FIA, so we see that we are not the only ones with problems in this regard," he said.
"When you talk about a four-year freeze period, you have no choice but to go for the best possible engine, knowing that they won't accept any modifications in terms of performance.
"With the new generation of cars, it's stiffer, and the setbacks we had were not in the ICE itself, but from surrounding components, they all have more or less the same problems."
Speaking about the 'split turbocharger concept' of the 2022 engine, Famin said: "We already have the latest specification, because the 2022 engine is totally new.
"It's better packaging, it's the kind of choice we made, and it's not the only one. It's one of the examples of improving the car to have a lower centre of gravity and to have a car that is faster, making us score points."
Alonso re-signing with Alpine could put Mick at risk
Mick Schumacher's Haas seat is at risk with Fernando Alonso signing a new contract with Alpine.