Alpine make a breakthrough with porpoising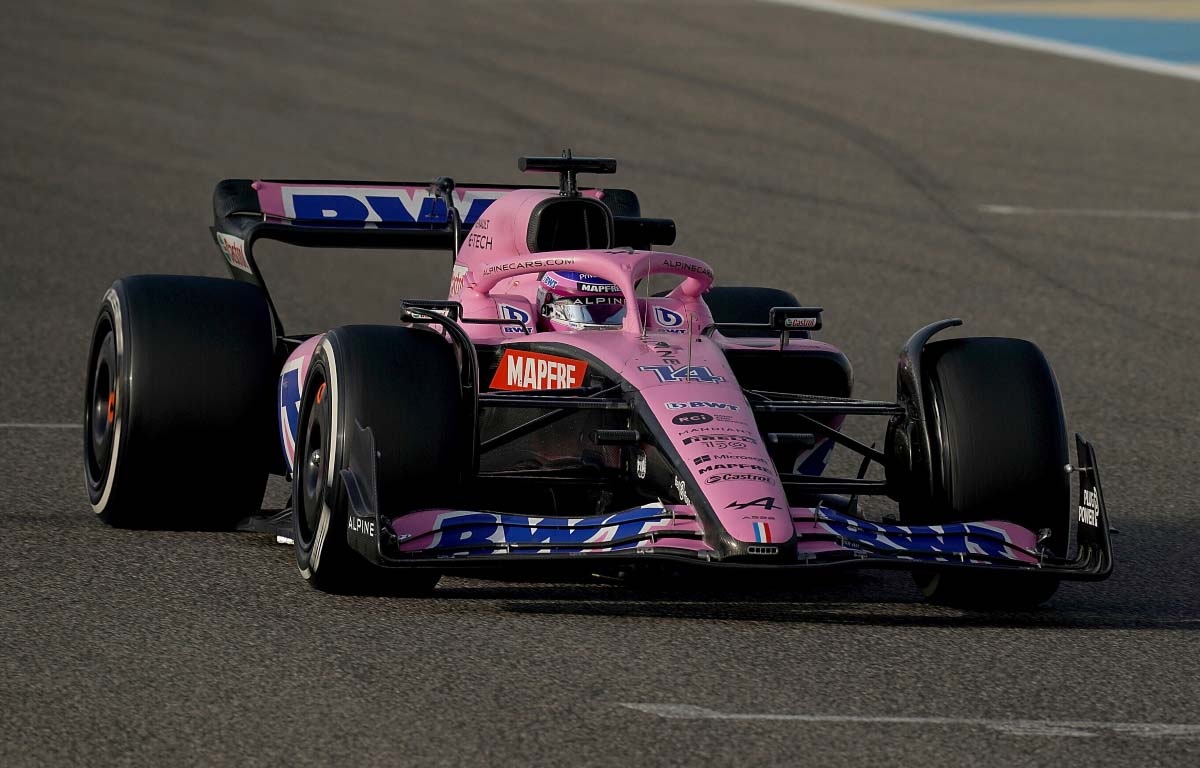 Alpine sporting director Alan Permane has claimed the team can switch the porpoising effect "on and off" on the A522, depending on what makes it faster.
'Porpoising' has been one of the key buzzwords to come out of pre-season testing, with the teams having struggled to get to grips with the bouncing that is caused by ground effect aerodynamics sucking the floor of the car to the ground. The downforce generated causes the car to bottom out and lurch forward and bounce up, thus creating the porpoising seen across the grid.
But despite the protestations of drivers such as Charles Leclerc, who claimed the porpoising on the Ferrari initially made him feel sick, Alpine driver Esteban Ocon said that the team seem to have got on top of the issue.
The team's sporting director backs up the Frenchman's claim, but said the team may still opt to run in modes whereby porpoising is present on the car, if there is a significant advantage to be gained in doing so.
"The porpoising and bouncing we talk about, we can switch that on and off," Permane said, as quoted by The Race. "We know what makes that happen, what stops it.
"I'm not sure we fully know whether we want it, whether it's quicker in some settings or not quick and we should live with it.
"But we did get some settings where Fernando [Alonso] said 'I wouldn't be able to race like this'.
"So I think if you look at other cars, you can see that the Ferrari was at some points really, really bouncing.
"We've got a much better handle on that now. We played with all sorts of things on suspension stiffnesses and springs and rollbars and cambers and toes and ran through sweeps of different things.
"We are significantly better prepared after these last two days than we were when we left Barcelona."
Permane added that an element of trial and error went into finding a solution, and found that car adjustments that made the problem worse paved the way to then do the opposite and find benefits.
There had been some experimentation from the team during testing as they looked to iron out the ride on the A522, and he thinks Alpine are in a good place to work out what will be their next move.
"We did it today, two or three times, we've turned it on and turned it off again," Permane said in Bahrain.
"So while we're experimenting and playing and learning about it, I'm still not sure we can sit here and say, 'it's faster to have it in this setting, or it's slower to have it in that setting'.
"But we are starting to understand it more."
Alpine are not 'incredibly competitive'
Laurent Rossi does not believe Alpine are incredibly competitive at the moment.