Alpine identify potential option to guide youngsters on path to Formula 1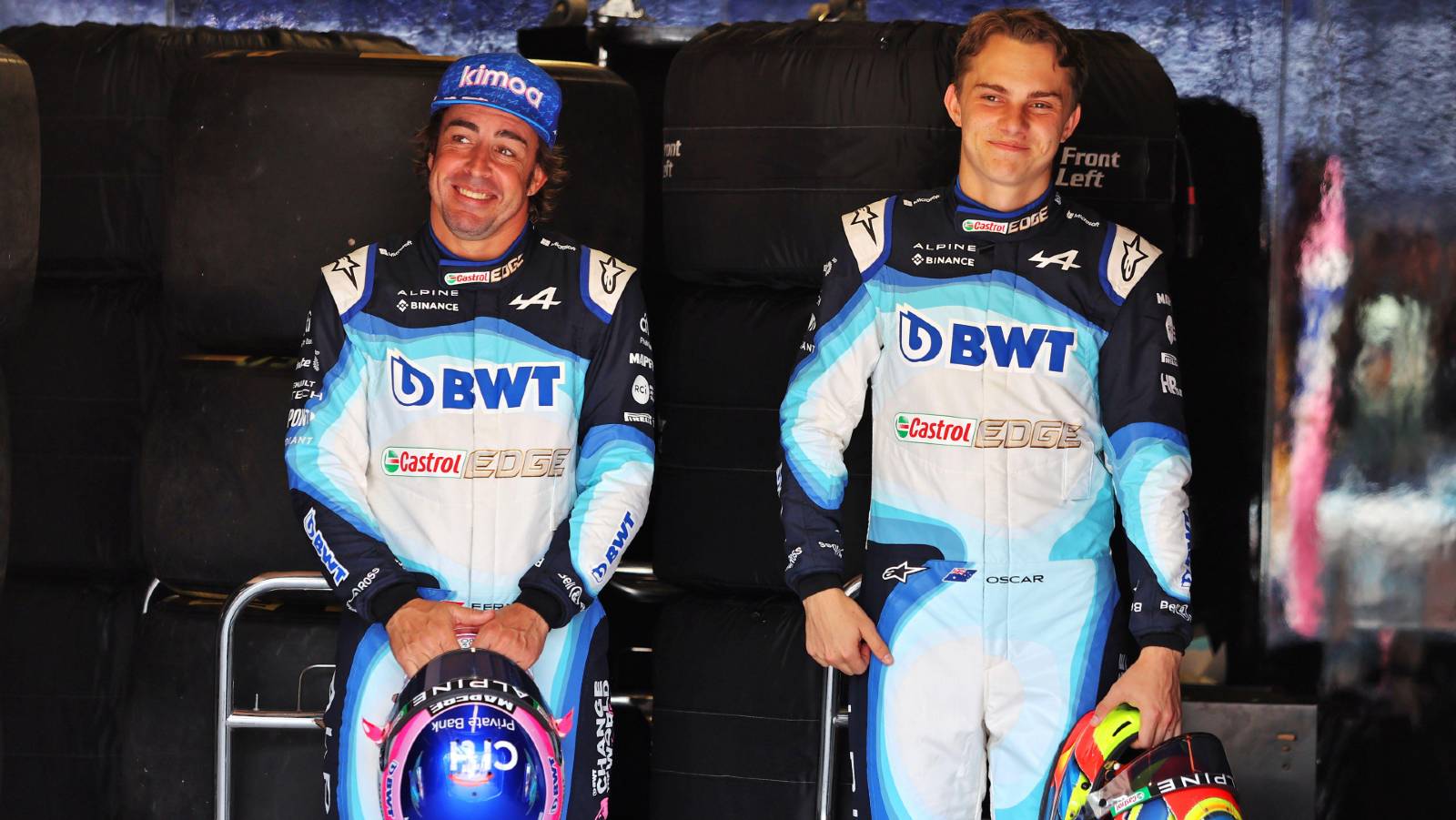 Alpine may choose to put their young drivers in other series in order to give them experience before joining Formula 1.
With the Alpine future of Oscar Piastri still up in the air, the team have been investigating ways to get their young stars more driving time.
Formula 1 is unique in that the positions in the sport are incredibly limited with just 20 drivers in the world currently taking part. This means that young drivers, like Piastri and Zhou Guanyu before him, can find themselves on the outside looking in.
But judging by what Alpine CEO Laurent Rossi said, there may be another option for the team to get their young drivers that crucial experience.
The Frenchman suggested during the press conference before his home grand prix that Alpine may look to have less drivers in Formula 2 and instead put them in younger categories.
"We're trying to change a bit the way we look at it, by having a rationalised approach to our roster, so having less drivers necessarily in F2, perhaps more into the younger categories," he said. "So you have like a constant stream of possible drivers, first. And then second there are plenty of options for them to be in a waiting seat."
Another avenue to explore is an LMDh car which Alpine will use to compete from 2024.
"We are going to have LMDH soon available," Rossi said. "So we feel like we can manage this pipeline of drivers a bit better than we've done in the very recent past where you have had a flurry of good talent and not enough seats. So that's what we're trying to do."
Alpine will have to get creative with no customer teams to partner with
Alpine, formerly Renault, has a long history of power unit supply in Formula 1 and of all the engine suppliers in the sport's history, only Ferrari engines have entered more grands prix than Renault. But while Ferrari currently supply three teams on the grid, Renault supply just one, themselves.
When Renault lost McLaren to Mercedes for 2021, it represented the first time since 2006 that just one car on the grid would be running their engine and one of the knock-on results is not only a loss of funds but also an increased need to get creative in terms of getting their drivers minutes behind the wheel.
Over the years we have seen the likes of Mercedes loan their drivers to Williams, Red Bull to AlphaTauri and Ferrari to Haas but Alpine are currently lacking that option. Alpine may try to supply Williams in the future but for now, they will have to think outside the box when it comes to getting drivers driving.
Which is why it makes perfect sense to target other series. While F1 remains the pinnacle for a lot of the drivers, Piastri would surely have been happier racing in WEC than waiting to see which way the cards would fall in terms of Fernando Alonso's future at the team, this may have even swayed him from looking elsewhere.
It is a problem that needs to be solved for Rossi and team boss Otmar Szafnauer in order to not risk more promising drivers slipping through the net.