Now Alpine protest the admissibility of Haas' protest, '24 minutes past the deadline'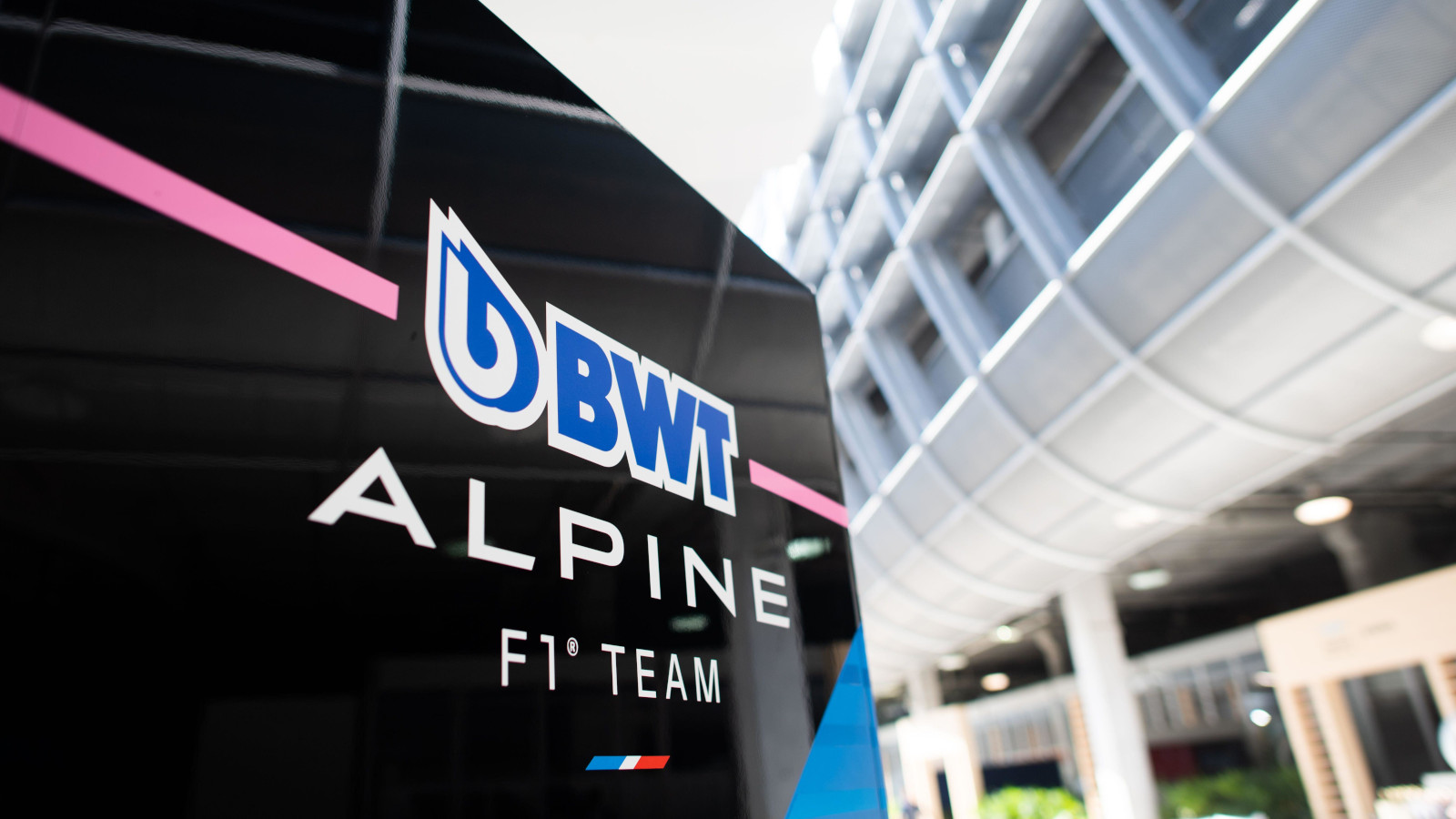 Alpine have protested the admissibility of Haas's protest against Fernando Alonso's car, claiming the penalty should be invalid as the deadline had already passed.
Alonso was involved in a high-speed crash with Lance Stroll in Sunday's United States Grand Prix, the Spaniard sent airborne after hitting the rear of the Aston Martin.
Despite landing heavily, Alonso was able to continue and raced his way to an impressive seventh place.
But his charge back up the order began with his right-side mirror hanging loosely from the car until eventually it fell off.
Haas protested with the FIA technical delegate Jo Bauer backing them, saying "a flapping mirror was dangerous and it could come loose and hit another driver causing injury".
Alonso was handed a 30-second time penalty, falling to P15.
Alpine, though, aren't taking it lying down the team protesting Haas' protest.
The Enstone team is doing so as they believe the Haas protest should not have even been accepted as it was "lodged 24 minutes past the specified deadline".
Fernando Alonso dropped to last after this.

He finished the race in 7th.

Only to get a 30 second penalty because of a mirror falling off from crash damage.

Streets won't forget how good he was in this race. pic.twitter.com/4m49k6cxBx

— Nathan (@b1gnate_11) October 24, 2022
"BWT Alpine F1 Team is disappointed to receive a post-race time penalty for Car #14 from today's United States Grand Prix, which unfortunately means Fernando moves to outside the points-paying positions.
"The team acted fairly and deemed the car remained structurally safe as a result of Fernando's incident with Lance Stroll on lap 22 of the race with the right-side rear view wing mirror detaching from the chassis as a result of accident damage caused by Stroll.
"The FIA has the right to black and orange flag a car during the race if they consider it unsafe and, on this occasion, they assessed the car and decided not to action the flag. Moreover, after the race, the FIA technical delegate considered the car legal.
"The team also believes due to the protest being lodged 24 minutes past the specified deadline, it should not have been accepted and therefore the penalty should be considered as invalid.
"As a result of this point, the team has protested the admissibility of the original Haas F1 Team protest."
Alpine team boss Otmar Szafnauer added: "I think it's ridiculous. I mean, it's obvious accident damage. And, you know, the cars are allowed to finish with accident damage, it happens all the time.
"Not having a mirror is a lot different than not having a front wing that works."
Read more: Max Verstappen clinches benchmark victory on poignant weekend for Red Bull