Alpine CEO rules out works Hypercar project
After a podium finish at Le Mans, Luca de Meo has confirmed Alpine will not launch a Hypercar entry into the World Endurance Championship.
Alpine branding and sponsorship appeared on the privateer team Signatech during the 24 Hours of Le Mans in August, when the team finished third in the overall standings behind Toyota in the world-famous endurance race.
The new Hypercar specification of endurance cars has enticed several big-name manufacturers to enter the sport, including Peugeot, Ferrari, Porsche and Audi, but Alpine feel their resources are better kept on their main focus for now.
"Alpine's priority is for Formula 1 where it is very difficult to be competitive," De Meo told the Italian edition of Motorsport.com. "From 2022, maybe we will be able to position ourselves better.
"Today we are structurally the fifth or sixth [fastest] single-seater because we have a project that was not born… super-healthy.
"We will adjust some things to become competitive. But F1 is the highest level of motorsport – when you see that in qualifying in Barcelona for a tenth of a second you can go from being 10th to fifth, it means all it takes is a gust of wind to change things."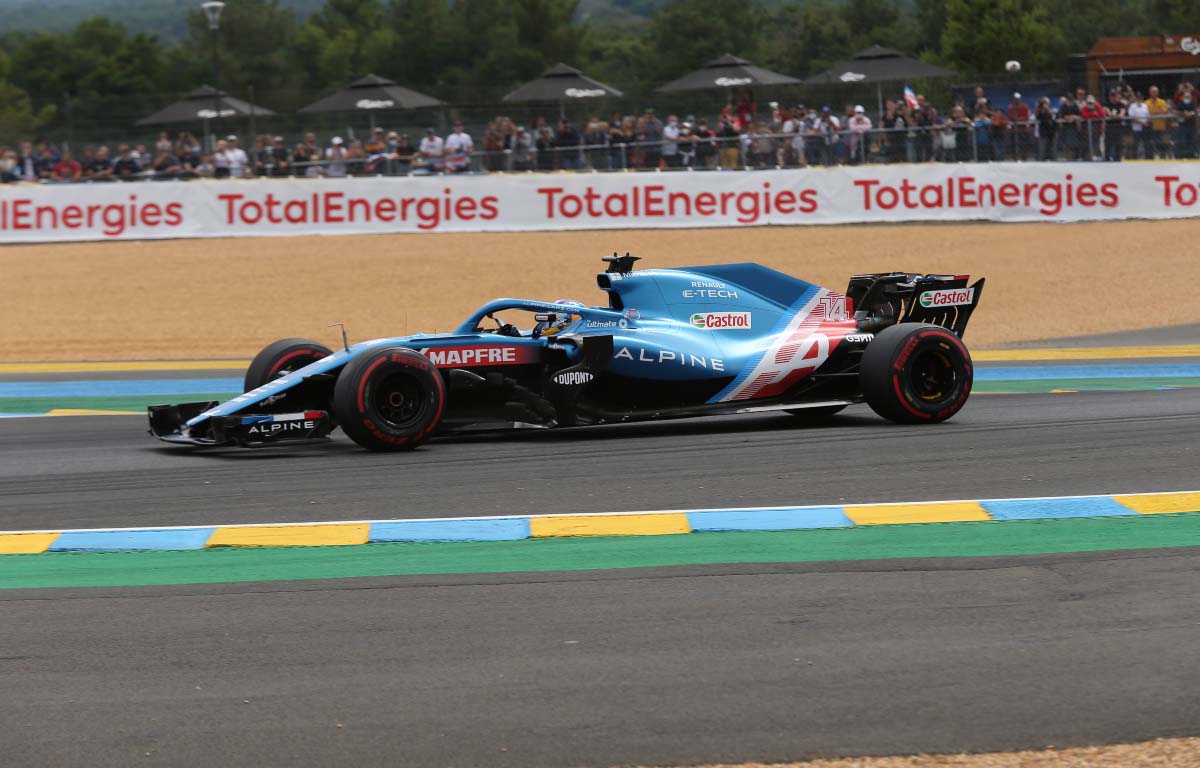 Check out all the latest Fernando Alonso merchandise on the official Formula 1 store
There was a demonstration of Alpine machinery before the 24-hour race to celebrate the brand's motorsport interests, including Fernando Alonso taking to the track and driving the first ever lap in a Formula 1 car around the Circuit de la Sarthe.
While De Meo is not fully ruling out an entry into endurance racing in the future, he does not yet feel the new Hypercar rules match up to what Alpine envisage for their current vision of their motorsport future.
"In endurance racing, we pulled off the Le Mans trick thanks to Philippe Sinault, the owner of a private racing team (Signatech). We gave him a hand in developing the project and he made the podium. We couldn't have known that before," he said.
"We are thinking about Le Mans. It will depend a lot on the evolution of the ACO [Automobile Club de l'Ouest, World Endurance Championship and Le Mans sporting body] regulations.
"Endurance is nice, although there is one guy who sets the rules and can decide whether you win or not.
"We are waiting for them to give us the picture of things, how they will evolve. We've looked at how much it costs, but we are not interested in the Hypercar because we don't think there's a need to introduce all that technology."