Alpine reportedly 'suspicious' after rivals find horsepower gains through reliability fixes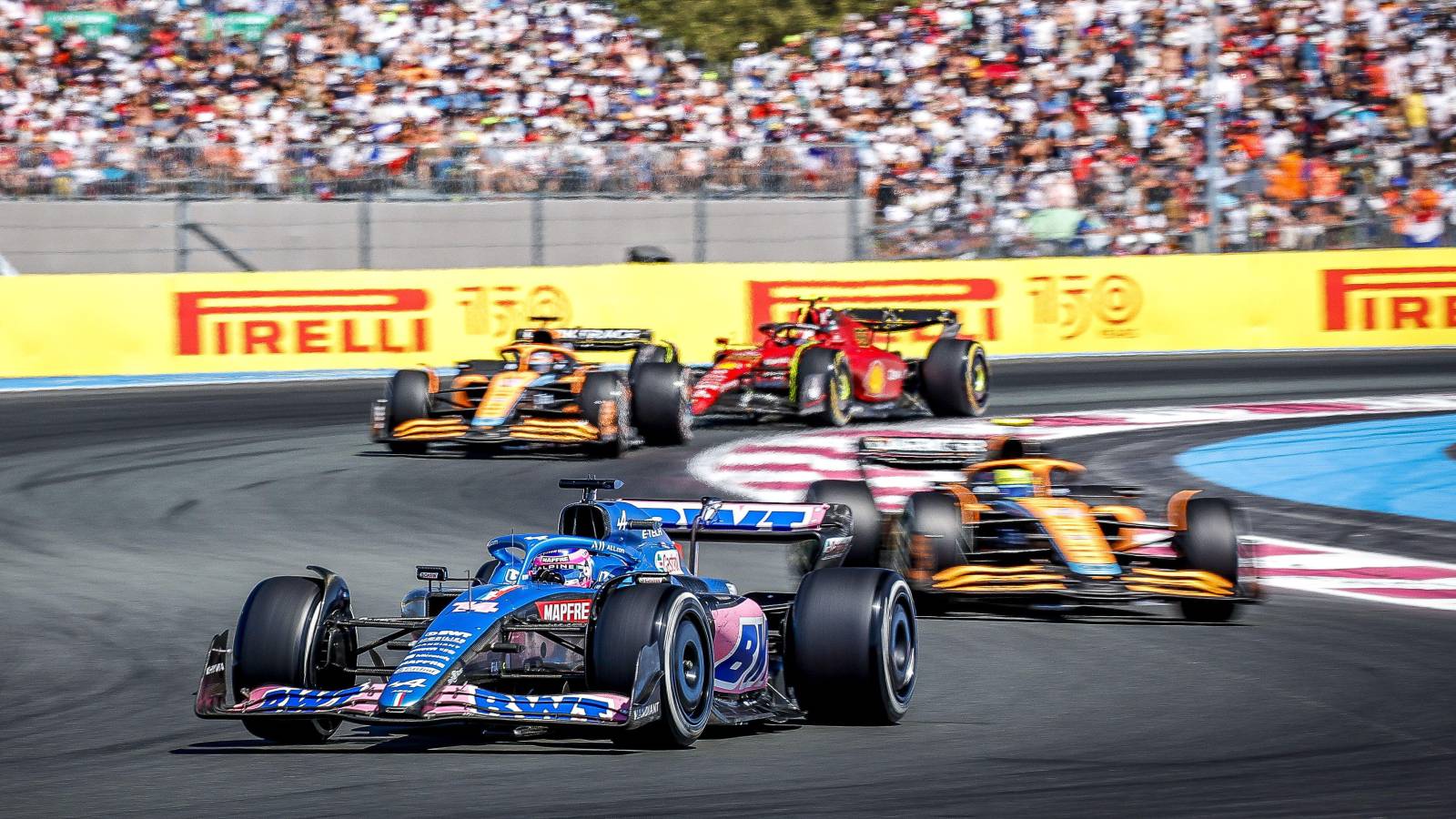 At a time when F1's engine manufacturers may only make changes to their power units to improve reliability, Alpine are said to be "suspicious" of rivals who have found extra horsepower.
That, Gazzetta dello Sport reports, is a huge concern as all three of their rival engine manufacturers – Ferrari, Mercedes and Red Bull – have reportedly made gains.
2023 marks the second year in a five-year engine freeze for the Formula 1 grid, one in which the manufacturers may only make changes to their power units to improve reliability.
But, says Gazzetta, 'in reality the modifications to increase the reliability of the engine, even without a direct performance purpose, also helps the power.
'And Ferrari seems to be the one ahead from this point of view.'
The Italian publication is not the first to report that Ferrari have found a '30hp increase' through effecting reliability fixes, adding that Mercedes' engine is up '16hp' and the Red Bull-Honda one, '10hp'.
Renault, who only power their works team which runs under the Alpine moniker, is the only one not to have made gains.
As such the Alpine engineers are said to be 'suspicious' of the increase in horsepower achieved by their rivals through what they claim are reliability steps as Renault also made changes to their PU but 'without' achieving performance gains.
Alpine executive director Bruno Famin, the head of the team's engine base in Viry-Chatillon in France, recently explained to The Race: "There is no real margin to be honest because, by rule, you cannot improve the performance of the engine.
"What we can do is try to improve the performance of the car, and the possibility we still have as per the regulation is the packaging.
"For example, we can imagine changing the inlet line or exhaust line to allow our colleagues from Enstone to make better aerodynamics.
"This is where we are working. We're working of focus in the use of the energy management, but here again we are going to be very limited as we're going to have only one software version per year now. We are pushing like that, but it's more on the on the drivability.
"We are going through the ideas to progress, which is very small margins. It's not pure performance, it's more drivability and integration/aero gains."
But while Alpine fell short, Ferrari have 30hp extra as last season they were forced to decrease the power as they tried to avoid yet more DNFs with their unreliable engine.
PlanetF1.com recommends
F1 chief 'has slightly less than zero sympathy' for teams' cost cap complaints
Why do new teams have to pay a whopping $200m fee to enter?
2023 F1 calendar: Car launch dates, pre-season testing, TV schedule
This year they have put fixes into places that will allow them to turn the engine up.
Over at Mercedes, Gazzetta claims they have worked on reducing internal mechanical friction while a new lubricant formulation from Petronas will also increase combustion efficiency.
Red Bull, now in charge of what used to be the Honda power unit, have found 10hp through improved reliability with their MGU-H and MGU-Ks. They've also worked on the engine's auxiliary pumps.
Famin questions "what is a pure, genuine reliability issue?
"Behind the reliability issue you often have a potential performance gain, of course. The limit is not exactly always super clear.
"If you have a water pump issue, as we had in '22, it's quite clear it's a pure reliability issue, there is nothing to gain in having a better or different water pump.
"If need to change the material of the piston rings, OK, you will be able to have something stronger to have more performance, then where is the limit? It's not obvious.
"The process in 2022 with the FIA and the other PU manufacturers has been quite good, it has been transparent at least in that everybody was aware of the request and this is very good. It has been well managed by the FIA.
"Now I am expecting the FIA to be a bit stronger in the future. It has been quite tolerant in '22 and I think it was quite normal because everybody was affected by a reliability issue. We had 30, 40, 50, 70 requests from the different manufacturers. Then everybody was affected by this kind of problem.
"I am expecting the FIA to be a bit stronger in the future, but I have no new information."