Alpine rubbish Twitter 'hoax' of a positive test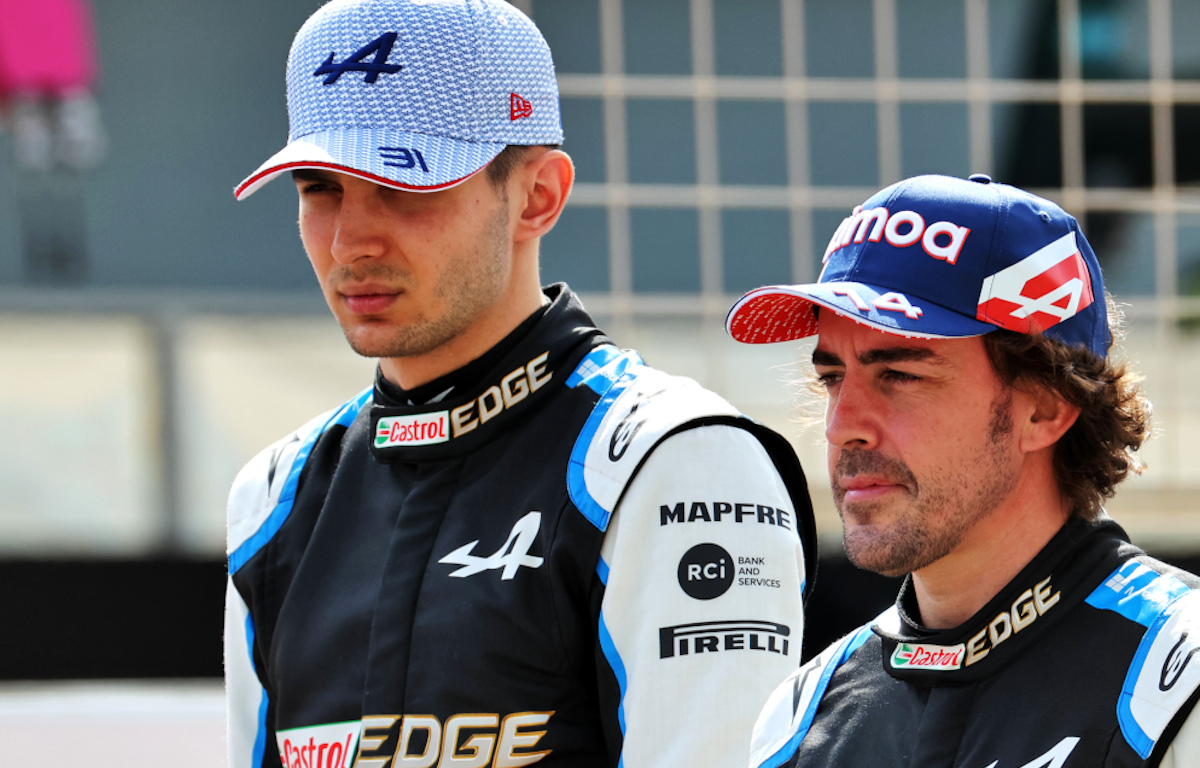 Alpine have rubbished reports based on a Twitter comment, in which the user himself later used the word 'hoax', that one of their drivers had tested positive for Covid-19.
In the build-up to the Emilia Romagna Grand Prix, a website or two picked up a story that one of the Alpine drivers had tested positive for the coronavirus.
Which driver, Fernando Alonso or Esteban Ocon, they could not say.
The story was based on a Tweet that included a screenshot of Alpine reserve driver Daniil Kvyat's Instagram feed showing photographs of the Imola paddock.
It included the words: "It confirms what several Italian media suspected…one of the two Alpine drivers has had to be confined for a positive in Covid.
"Kvyat is already in the Enzo e Dino Ferrari [paddock] to replace him, in the absence of confirmation of whether it is Alonso or Ocon."
But further down the user's feed, he used the word 'hoax' in response to his own tweet.
"How easy it is to fly a hoax…" wrote Alex.
Q fácil es colar un bulo…. https://t.co/Cklq0Y52BT

— Alex (@alex_dkt) April 14, 2021
Alpine have confirmed it is just that, with a team spokesperson telling Crash.net the rumours are false.
While Kvyat is at Imola, it is to undergo a seat fitting, with Alpine tweeting photographs of both Alonso and Ocon in the paddock as they prepare for the Thursday press conferences.
Is it…?
Could it really be….???!

(Of course it is. Hi @alo_oficial 👋)#ImolaGP pic.twitter.com/a6IxrswUqv

— Alpine F1 Team (@AlpineF1Team) April 15, 2021
Check out all the latest Fernando Alonso merchandise on the official Formula 1 store
Last season, three drivers – Sergio Perez, Lance Stroll and Lewis Hamilton – all missed races after testing positive.
Nico Hulkenberg subbed for the Racing Point drivers, scoring 10 points, while Mercedes called up George Russell to replace Hamilton at the Sakhir race. He too scored points.
Back on the grid for the season-ending Abu Dhabi GP, Hamilton spoke of how the virus had sapped his energy.
"I think it's overall energy [I'm lacking]," he said. "One of the symptoms is that it really drains you. So I've been trying to sleep as much as I can, but recharging isn't as easy as it has been in the past.
"I've lost a good amount of weight just in that week, so I'm not 100 per cent the same as I was the last time I raced."
Hamilton and the Racing Point drivers were not the sport's only positive cases with Charles Leclerc, Pierre Gasly and Lando Norris all infected during their summer holidays.
Follow us on Twitter @Planet_F1 and like our Facebook page