Szafnauer sets out Alpine's programme of upgrades
Alpine team boss Otmar Szafnauer spoke of a "constant flow of evolutions" for the A522, starting from the Spanish Grand Prix.
The opening phase of the new 2022 season and regulations firmly belonged to Ferrari and Red Bull, those teams accounting for all five race wins, two going the way of Ferrari's Charles Leclerc and three for Red Bull's Max Verstappen.
But with the upcoming Spanish Grand Prix marking the start of the European leg of the season, with the Canadian GP mixed in there, several teams are planning to break out their first major upgrade package of the season.
And Szafnauer confirmed that Alpine will indeed be taking some new parts to the Circuit de Barcelona-Catalunya, while setting out where Alpine will then introduce further upgrades.
All of this he hopes will keep the team on a flowing upward trajectory, having scored 26 points across the opening five races.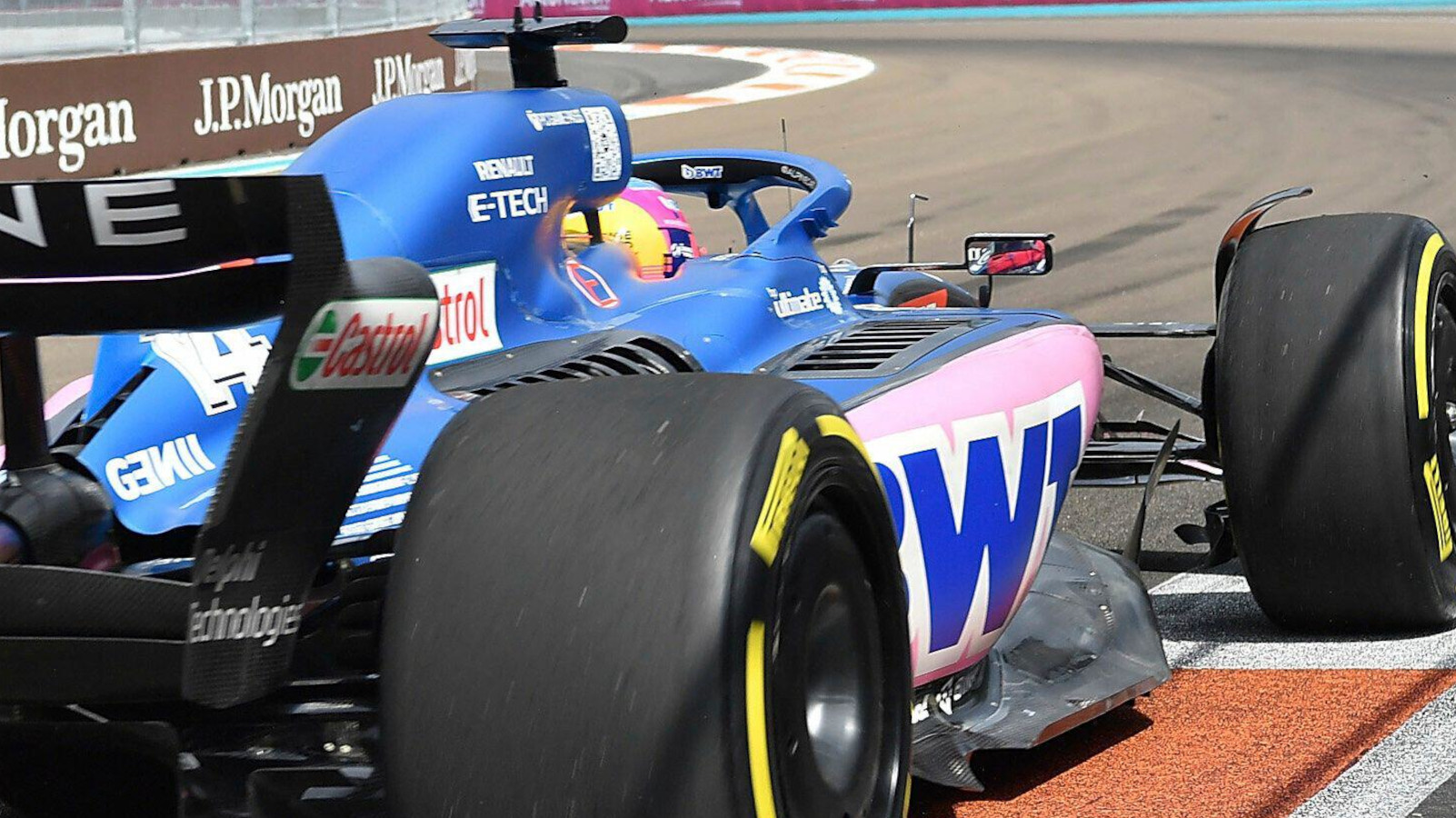 "There are parts for Spain, which is the sixth race," Szafnauer told AS.
"There will be parts two races later (Baku), and at the tenth race (Silverstone). It will be a constant flow of evolutions."
Alpine go into the Spanish Grand Prix confident, Szafnauer believing that the Circuit de Barcelona-Catalunya is a track that suits their car.
It has also established itself as a pre-season testing venue, with the mix of sections providing each team with a good overall picture of the strength of their car.
So, if Alpine can perform here, then Szafnauer says it is the popular opinion that a team can then be "strong in most places".
"I expect the Alpine to be strong in Barcelona," Szafnauer predicted.
"It's a circuit that suits us and a lot of people say that if you are strong in Barcelona, you will be strong in most places."
Szafnauer explained that one of the main obstacles that Alpine had to overcome was understanding 'porpoising', the bouncing phenomenon which most teams have encountered due to the switch to ground-effect aerodynamics for 2022.
But according to Szafnauer, Alpine, currently P6 in the Constructors' standings, have continued to learn about this issue through the opening rounds, and now feel in a position to "keep evolving".
"Because of the porpoising, sometimes we have to compromise the low speed corners to solve the high speed corners," Szafnauer revealed.
"The more we drive, the better we understand it, and now we know how to keep evolving."
Esteban Ocon has scored 24 of Alpine's 26 points so far this season, with wretched luck and driver error in Miami restricting Fernando Alonso to only two so far.
Will Alonso's luck change at Alpine?
Fernando Alonso heads back to his home race in need of a bit of luck with Alpine this weekend.