Alpine's goal for 2023 is to 'get one step closer' in the 'Mountain Climber' plan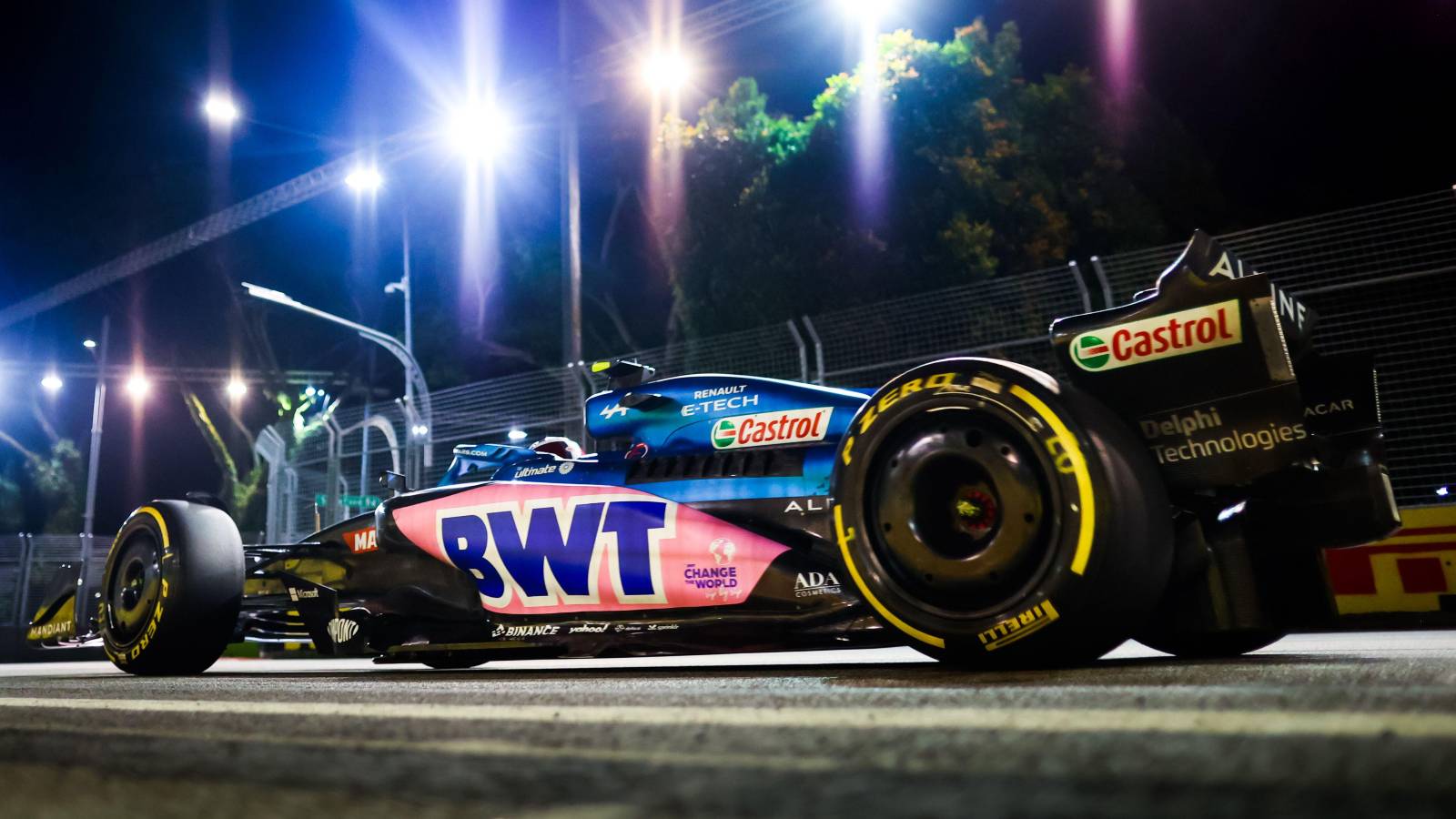 With just 78 races remaining in which to achieve the goal of "winning a championship", Otmar Szafnauer says Alpine "have to be closer" to third place in this year's championship.
In late 2021, following Esteban Ocon's victory at the Hungarian Grand Prix, Alpine CEO Laurent Rossi spoke of a "100-race project, four years, four seasons" for the team to be fighting for the championship titles.
While some would argue that countdown began at the beginning of the 2021 season, the team's first year running as Alpine, Szafnauer has given himself a bit of leeway, taking the clock to have only began when he joined the team.
That was at the beginning of the 2022 season, the 58-year-old swapping Aston Martin for Alpine.
As such he reckons they have some 78 races in which to achieve that championship title.
"We have to get one step closer to our goal of winning a championship in 100 races," Szafnauer said of the team's 2023 as per Motorsport.com.
"And I think we're down to less than 80 now. The 100 started in early 2022. So it's less than 80 from now.
"We have to continue like this, but get closer to third place. So we have to be closer to third place than fifth. So even if we stay fourth, we have to make progress."
The 'Mountain Climber' plan
Having previously worked with British American Racing in Formula 1, followed by stints with Honda and then Force India, which became Aston Martin, Szafnauer has a good idea of what works and what doesn't.
Arriving at Alpine, where he is joint pope with Laurent Rossi, the first point of call was aligning their goals and working out what needs to be done to get there.
Having asked himself "what have I seen that is better elsewhere? What have I seen that is not so good elsewhere? What should we keep, what should we improve?", he continued: "At the same time, Laurent and the leadership team were already working on a plan , whom they call 'Mountain Climber'."
"How do we go about fighting for the championship in 100 races? What do we need? What tools do we need? What skills do we need to complement the skills we already have? So that plan has been made."
"I looked at this plan to get to know all the components, and now we are in the process of implementing it. So there are a few things that I brought with me to say, 'Look, I think we need more of that'. And there are some things that have already been recognised."
PlanetF1 recommends
Top 10: The drivers with the highest win percentages in F1 history
Lewis Hamilton v Max Verstappen: Key stats compared after first eight seasons in F1
Five great F1 career moves: Hamilton to Mercedes, Schumacher to Ferrari and more
Next step is engine reliability
One big flaw in Alpine's plan last season was their engine reliability.
While the power unit often helped Esteban Ocon and Fernando Alonso score points, it also let them down.
The Spaniard, who has moved the other way to Szafnauer from Alpine to Aston Martin, reckons it cost him as many as 60 points and was frustrated with three DNFs in the last six races alone.
"We had some reliability problems," Szafnauer acknowledged. "And I'm looking forward to fixing those.
"These changes are possible, although some of the issues weren't really powertrain related but related to by-products. But we need to redesign and thus fix those.
"I'm confident that we can do it. Then of course we will get more points. Fernando has that he should normally be 60 points ahead
"So we could have been 70 or 50 points ahead or something like that, so if we just do that and the level of performance stays relatively the same, we should be further up the field."
"But we also want to take a step forward in terms of performance," says the 58-year-old. "And that's more difficult with the powertrain because it's frozen. So you have to understand the chassis, do a better job on chassis development and have two drivers who can consistently score."
Calls for 'big team' thinking
Losing points through reliability Alpine finished fourth last season as they held off McLaren in the Constructors' Championship.
But despite finishing best of the rest, the Enstone team was 342 points behind third-placed Mercedes.
Szafnauer says it will take a team performance to improve on that, a performance that needs to start at the very top.
"There are certainly places where, where I come from, they've been more efficient or focused more on performance and not so much on the peripherals," he said.
"I think those things are easy to change and you totally commit to the mindset of only doing things that benefit the performance of the car. It's easier to get that kind of mentality, even if it's a bigger team. "
"We're not there yet. But in every decision we make, performance has to come first. And that's also a little bit about leadership, a little bit about what to focus on, and a little bit about that the engineering team also has this focus," says Szafnauer.
"We are 900 employees. Everyone has to have this focus, and it takes time to spread this culture. But it goes a little faster when it starts at the top of the management team. If they start behaving this way, the rest of the organisation will do the same."